It seems like Christmas was just yesterday and Valentine's Day is quickly approaching.  I love preparing for Valentine's Day.  I think it's because after the drab month that January in the Midwest can be, it's fun to add some pinks, purples, and reds to my decor.  This Valentines' Day Fingerprint Love Canvas definitely brightens up my kitchen and puts a smile on my face every time I look at it!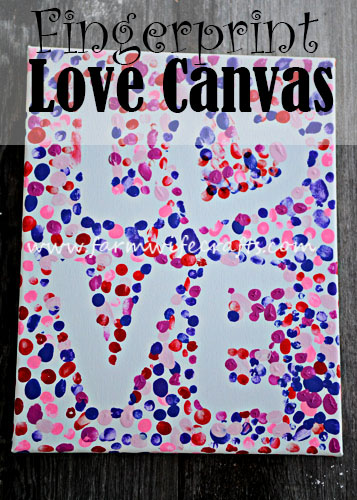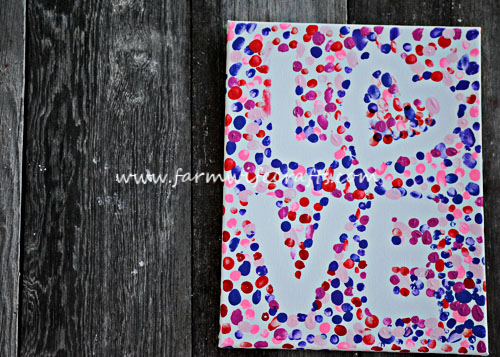 Now if you've followed this blog, or my other blog for anytime at all, I'm sure you've quickly realized that I swoon over hand print, foot print, and fingerprint crafts.  I love to capture that moment in time when the girls were little…and still enjoyed making crafts(they haven't outgrown them yet, luckily!).  I have a Halloween and Thanksgiving canvas and I thought it would be fun to make a Valentine's Day canvas.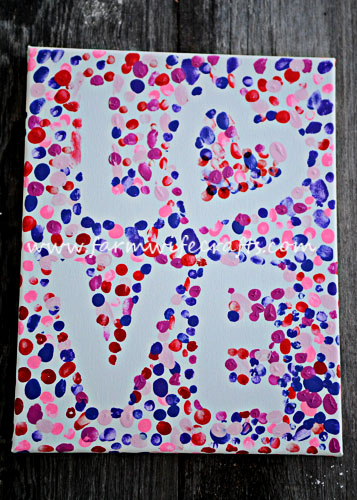 Valentine's Day Fingerprint Love Canvas
For this craft you will need: a canvas (I used 11×14), a cardboard cereal box, pencil, scissors, masking tape, paint colors of your choice.
Begin by making the letters.  I printed them on the computer.  It took me a few attempts to get the size I wanted, so patience is key.  Make sure the letters all fit before you cut them out of the cardboard and start taping them to the canvas.
Once you have the letters printed off, cut them out and trace them onto a cereal box.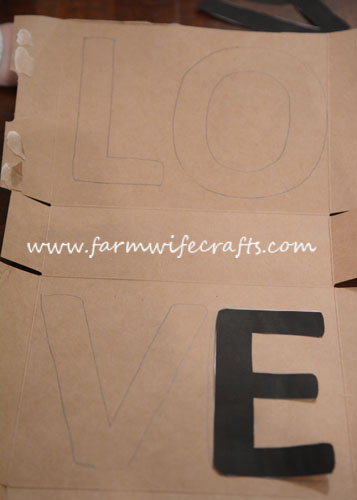 I originally printed out an "O", but them Mel said that she thought it would be neat if we could use a heart for the letter "O" instead, so I said, "Why not?!" and that's what we did.
Next, cut the letters from the cardboard and tape them to the canvas.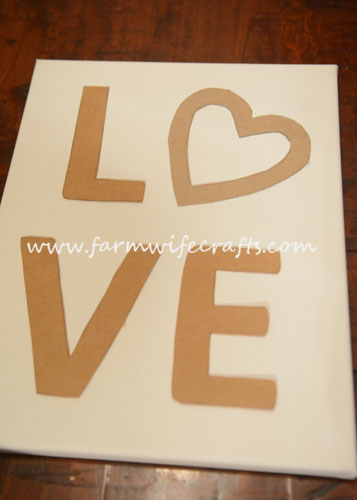 Now the fun part…using various colors (we used red, purple, and pink), dip fingers in the paint and stamp all over the canvas.  Make sure you get close to the edges of the letters so they stand out.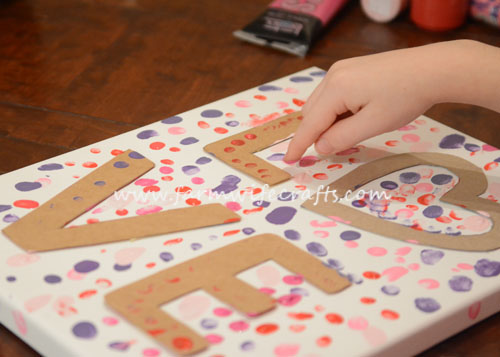 Once the paint is completely dry, remove the letters carefully.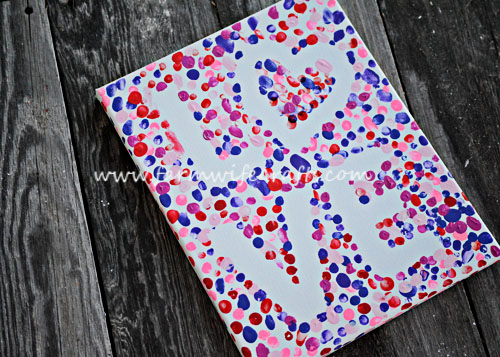 I love how this turned out;) and I'm so glad we went with the heart instead of a boring old "O."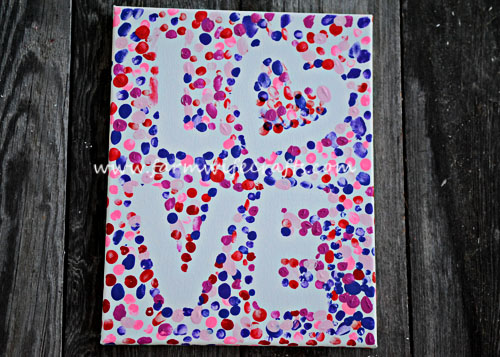 Valentine's Day Fingerprint Love Canvas
Instructions
Print the letters from the computer and cut out.

Trace the letters on a cereal box, then cut them out.

Tape the letters to the canvas using masking or painters tape.

Using various colors of paint, dip fingers in the paint then dab onto the canvas making sure to get close to the edges of the letters.

Allow the paint to dry completely, then gently remove the cardboard letters.