It's winter.  I have a love/hate relationship with winter.  It's more so hate(even though I strongly dislike that word), than love.  I strongly dislike;) the cold…I prefer 80 degree weather.  I strongly dislike snow, in fact I pretty much hibernate when it snows.  I pay close attention to the weather to see when it is likely going to snow and make sure I hit the stores in plenty of time to beat "breadaggedon," but not too soon that we will run out of food.  I love all the fun we have in the snow…sledding, snow days, winter themed crafts, movie marathons, hot chocolate, and snow ice cream!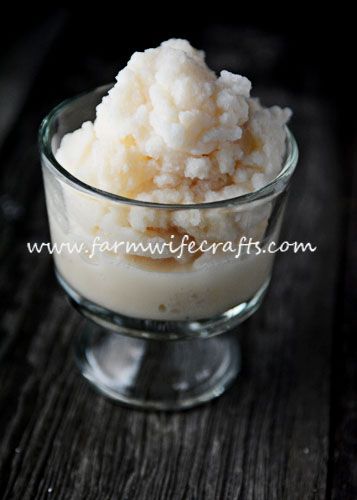 I never really ever thought about making snow ice cream.  In fact, I didn't really know you could until a few years ago when I was looking through my aunt's recipes and found a recipe for the winter goodness.  Now, every time it snows, the girls beg me to make snow ice cream.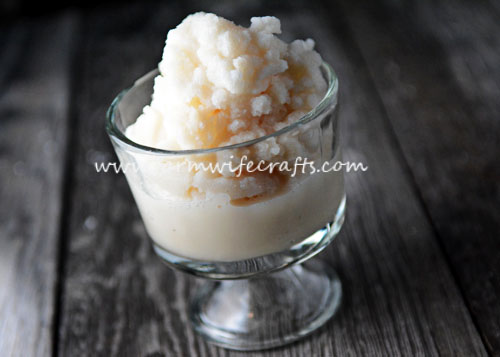 Okay, they don't have to beg me that hard because it is so easy to make.  So easy in fact, that B who is 10 can make it herself.  She gets a little wild and crazy with the spoon though, so clean up isn't very fun.  Guess who gets to do that while they eat their snow ice cream?

Snow Ice Cream
It's only four ingredients: snow, milk, sugar, and vanilla.  I prefer fresh snow for the concoction;).  Although, when we had our very first snowfall a couple weeks ago, they couldn't wait to make their first batch of snow ice cream.  We tried to tell them there wasn't enough snow for it, but they convinced me there was a huge snow drift in the yard.  They usually fill a few ice cream buckets with snow and we make one batch, then store the rest in our screened in porch…as long as it doesn't warm up too much.  I forgot about one bucket in the porch from our last snow storm so we had a little unexpected science experiment.  The bucket was full of snow, then when it melted there was only about 2 inches of water in it.  It's true what they say, one inch of rain equals about 10 inches of snow.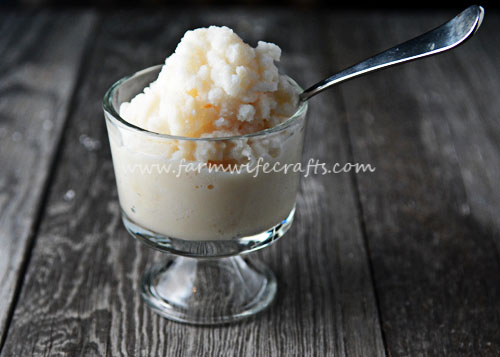 To make it just mix together the milk, sugar, and vanilla in a large bowl.  Then stir in the snow until creamy.  If it isn't creamy enough, you can add more milk.  Need more flavor? Just add a little more vanilla and sugar until you reach the desired taste.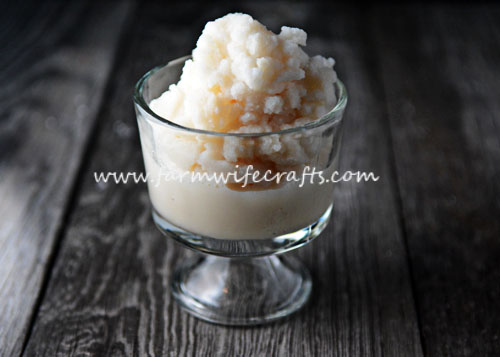 So easy and fun and I hope this is a memory that my kids carry with them for a long time…and maybe even make it with their kids!