This month's farm animal craft is all about goats!  These Toilet Paper Roll Goats are so fun to make and absolutely adorable.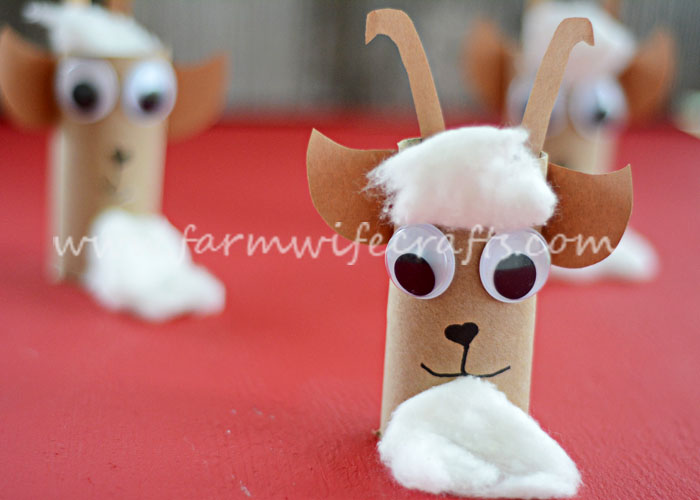 I love goats and I've always wanted pygmy goats.  We actually had two goats when B and Mel were younger.  B was in a Dora the Explorer phase, so she decided to name them Dora and Boots.  People would share their goat stories with us.  Some people said their goats would eat their garden plants, flowers.  Others said that the goats would jump out of their pens and onto cars, etc.  Our goats were the best!  They never escaped their pen.  My husband hasn't decided to surprise me with a pygmy goat….yet!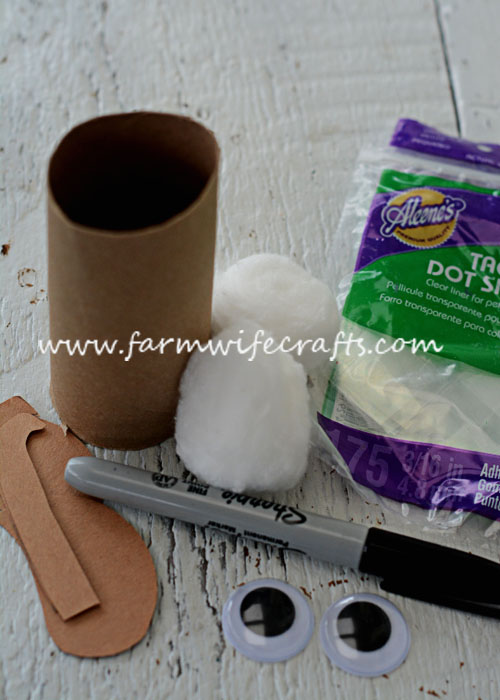 Toilet Paper Roll Goats
For this craft you will need: a toilet paper roll, black sharpie marker, large googly eyes, two cotton balls, brown construction paper, and glue dots.
Begin by cutting two ears and two horns from the brown construction paper.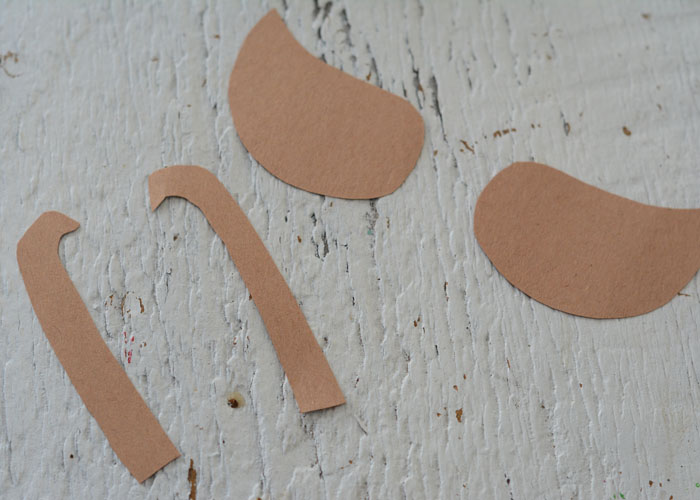 Using the glue dots, glue the ears to the back of the toilet paper roll.  You can use normal white school glue also, if you please, but it takes longer to dry and I didn't know how well the cotton ball and eyes would stick with school glue.  Glue dots were seemed much easier!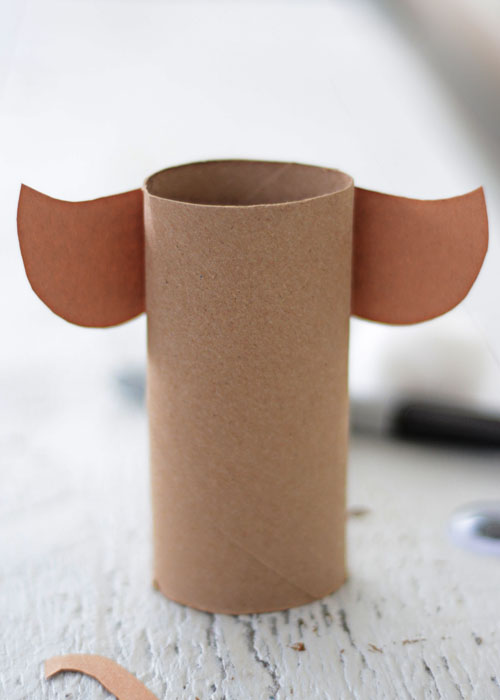 Add the horns to the inside of the toilet paper roll on the back side.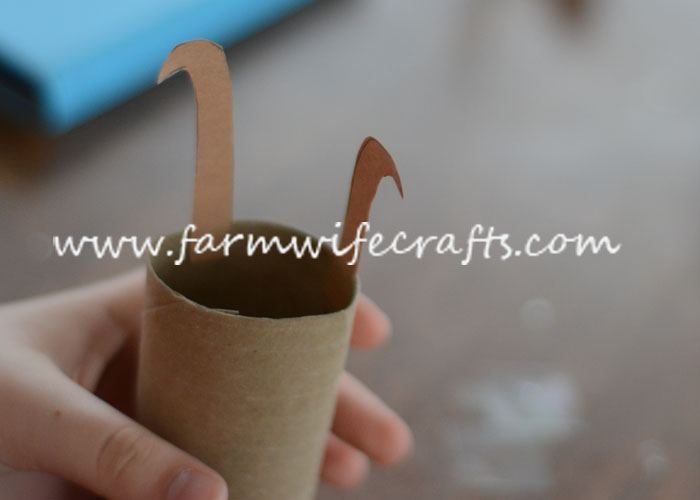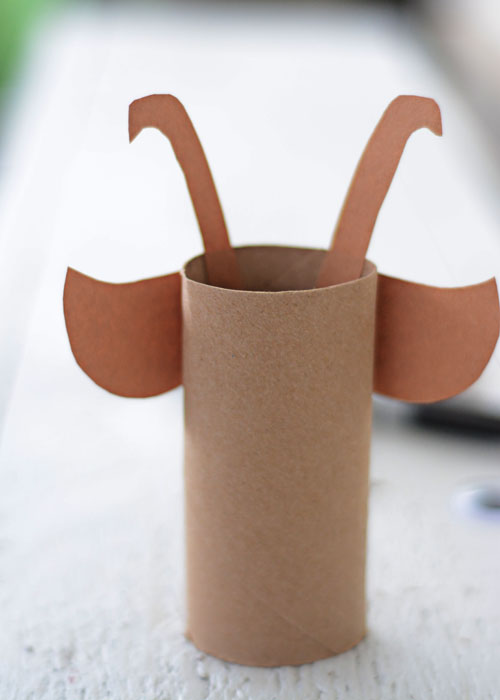 Followed by the googly eyes.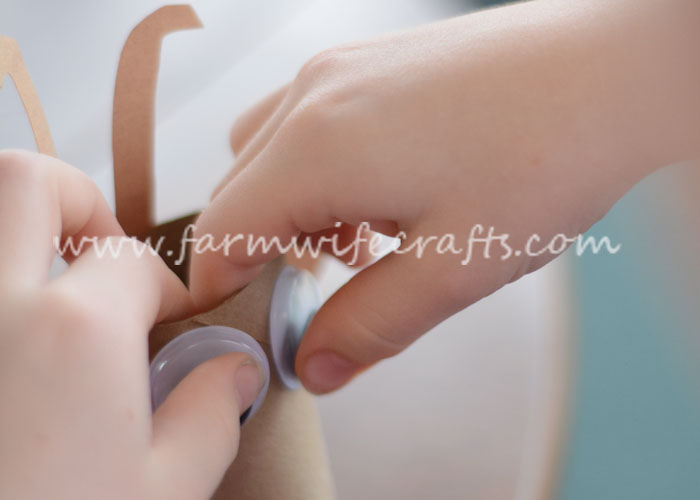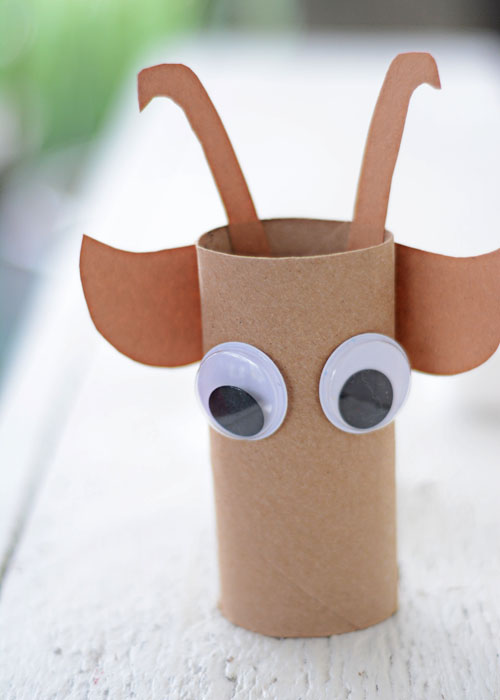 Next, using the black sharpie marker, draw the nose and mouth.
Gently pull the cotton ball to separate it a bit and glue on to the bottom of the toilet paper roll.  Repeat this process with the second cotton ball and glue to the top of the roll between the horns.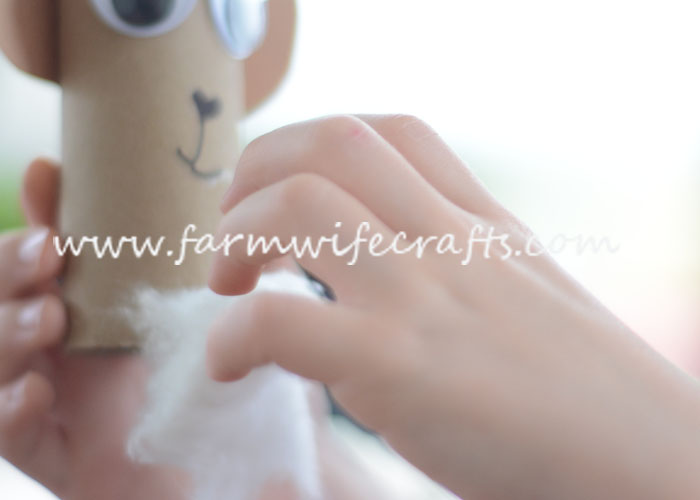 Now your goat is finished!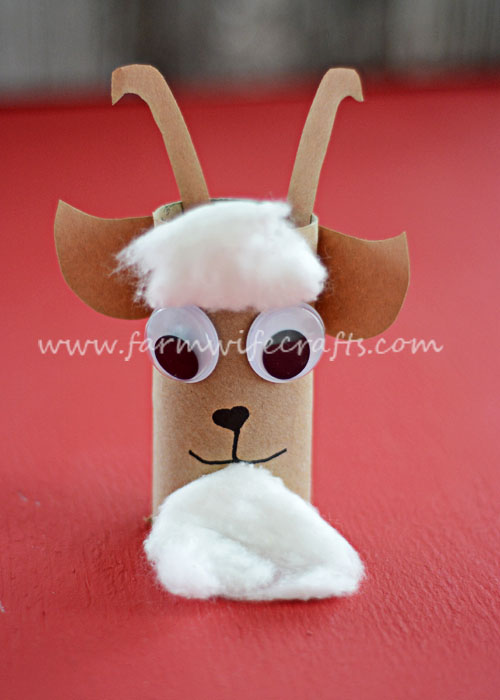 I just think these toilet paper roll goats are so stinkin' cute!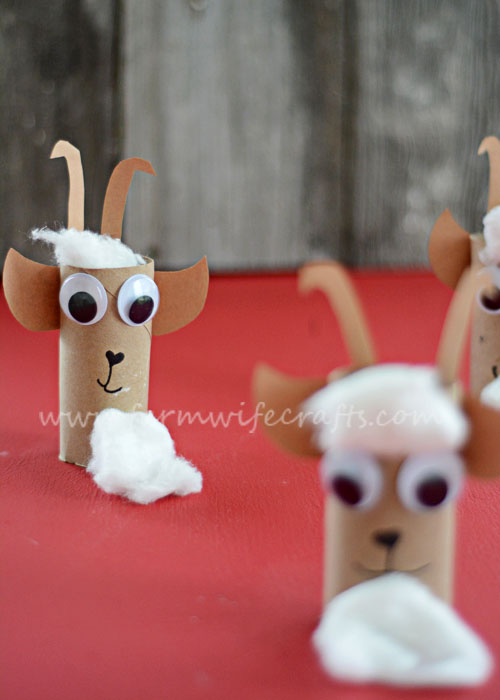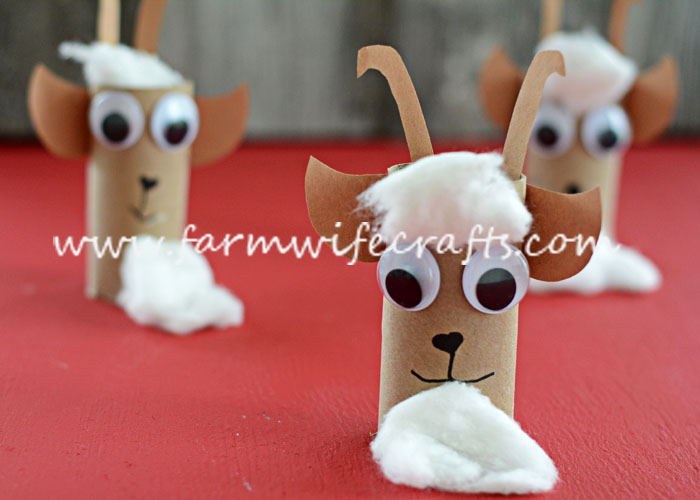 Our goats were just for fun, but did you know that some people raise them for meat and even milk.  Some people show them also!
Some fun facts about goats:
Not all goats have horns.
Goat meat is one of the leanest red meats.
Goats only have bottom teeth. (And they do not eat tin cans, unlike the one's on TV shows or cartoons:))
Goats do not like to get wet.
Male and female goats have beards.
There are over 200 breeds of goats.
Goat milk is less allergenic than cow's milk.
Mother's can identify their kids by their smell.
Wild goats do not sleep.
100 pounds of goat milk makes 25 pounds of cheese
Hannah Goeb from Whiteland Indiana raises goats to show with her family.  M&G farms began in 2001 when Hannah was 8 years old.   "My parents gave me the option of a pet dog or goat and I unlike most children chose the goat!  Since then we have progressed from a farm of one to 35-40 animal being on the farm at most times."  M&G farms raises Boer which is a meat breed and Alpine, a dairy breed.  They are primarily for show purposes.  "5 years ago, we began a business utilizing milk from our dairy goats and creating goat milk bath and body products including soap, lotion, sugar scrub, lip balm, and bath salts.  Goat's milk has been proven to moisturize skin and provide many vitamins and minerals to improve skin quality and prevent aging."  M&G farms currently markets their products on their website, Etsy, Scott's Marketplace, and a local shop in downtown Franklin called "Simplify."  The Goebs' travel across the Midwest during May-August to attend shows nearly every weekend.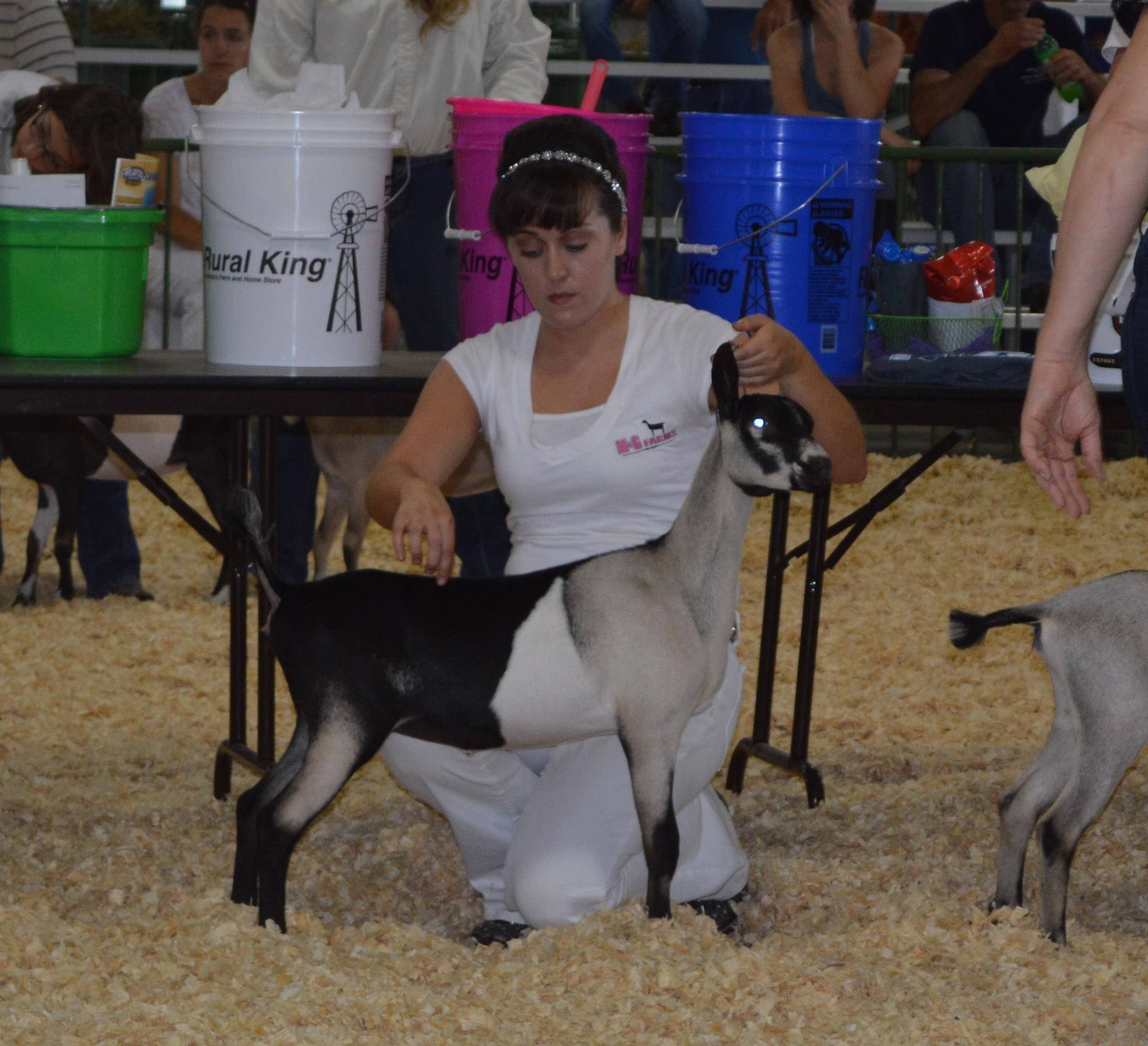 I've added links to three books that would go perfectly with this craft.  Just click on the books for more information.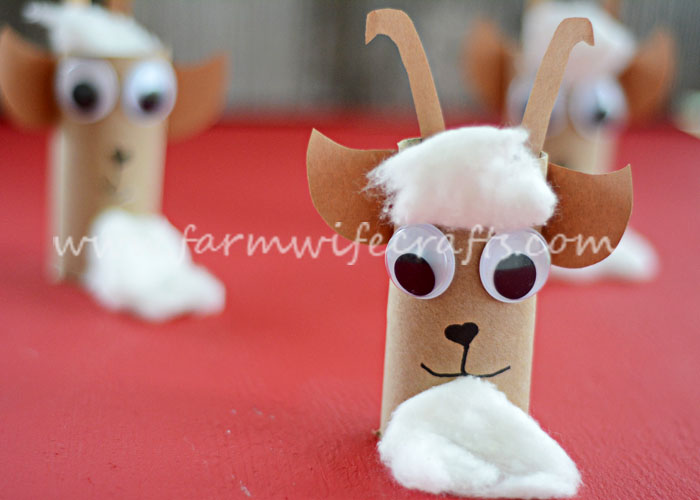 What You Do
Cut 2 ear shapes and 2 horn shapes from brown construction paper.
Using glue dots, glue the ears to the back of the toilet paper roll.
Glue the horns to the inside of the toilet paper roll.
Glue on the eyes and draw on the nose and mouth.
Carefully pull the two cotton balls apart to separate the cotton a bit. Glue one cotton ball to the bottom of the toilet paper roll for the beard and glue the other to the top of the roll between the eyes.


This post is sponsored by Indiana's Family of Farmers however all thoughts and opinions are my own.
affiliate links were used in this post.