This post was sponsored by The Glass Barn.
Affiliate links were used for products I love.
If you're looking for a simple craft to make to keep your kids entertained with items you have on hand then look no further than this Rainbow Oobleck.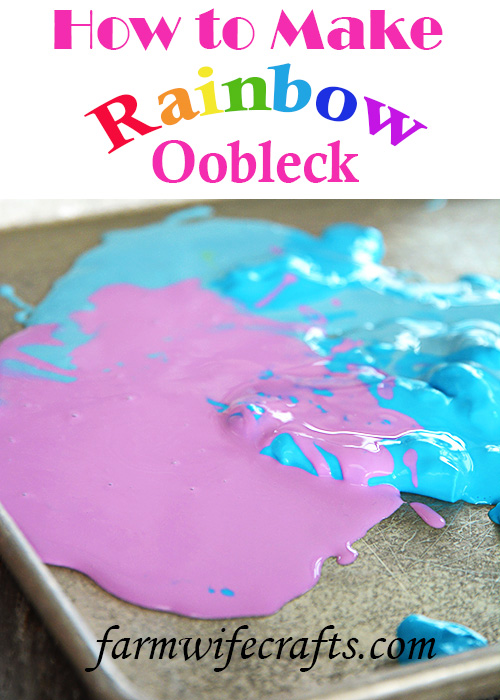 I think one of my favorite parts of this whole project was that it only took a couple of ingredients and one of those ingredients was cornstarch.  Since we raise corn and soybeans, I'm a huge fan of using any products that come from corn and soybeans.  While the days seem pretty long right now, I am thankful that planting season is right around the corner.  Farmers are busy getting their equipment ready to go, so that when that day finally arrives they are ready to go.  Some of our fertilizer was delivered last week and another load was delivered yesterday.  There is so much preparation that goes into each new season of the farm!
This picture was taken last year.  This is the field right behind our house.  I love the fact that we are fortunate enough to live in the country with fields all around us.  My favorite part is when my husband is working in the fields beside our house.  Hopefully it is a warm day and I can have the windows open and enjoy the smell of fresh soil and the sound of tractors working in the field!  Planting season, to me, brings hope and with the current situation, we can all use a little hope!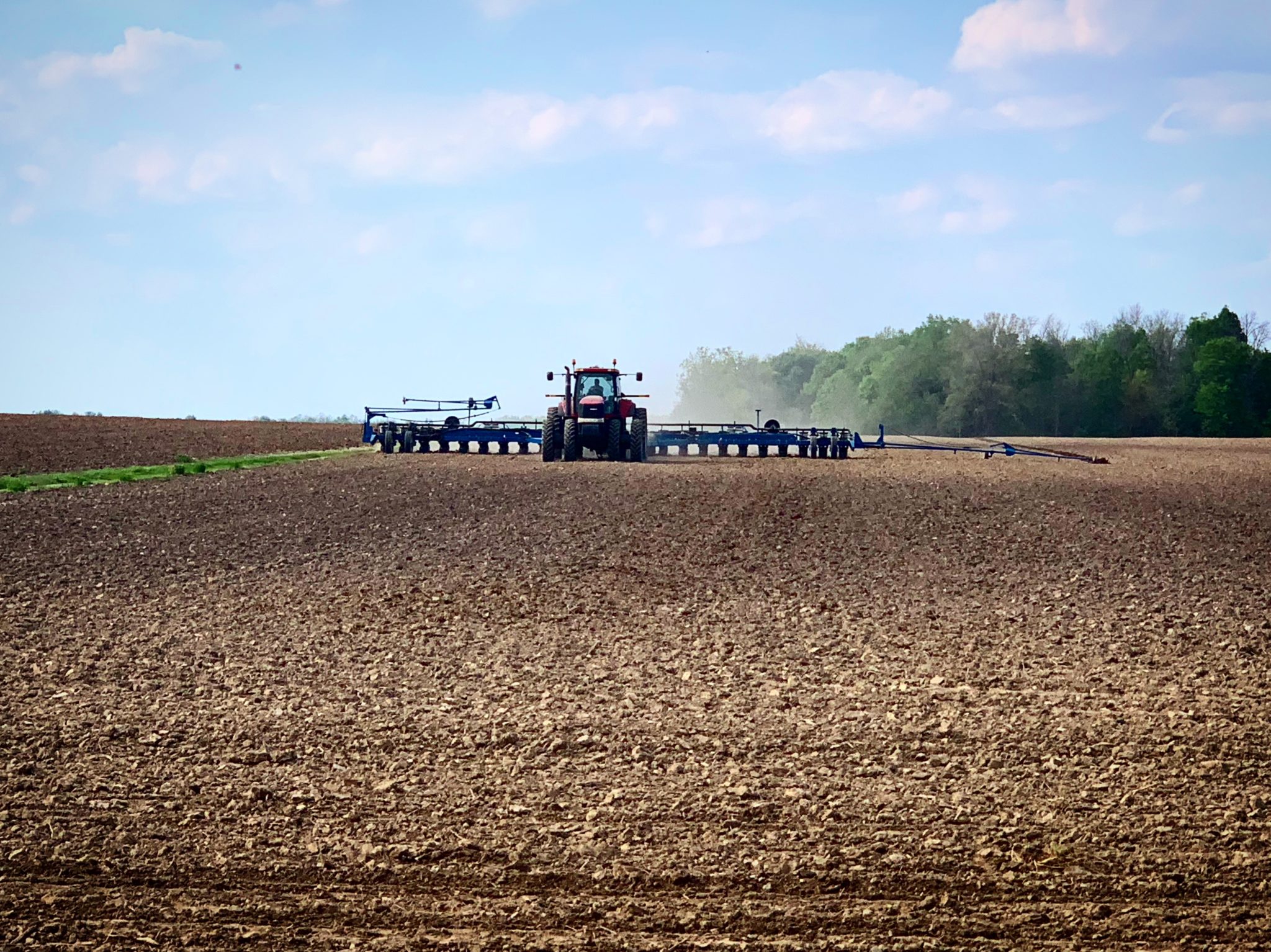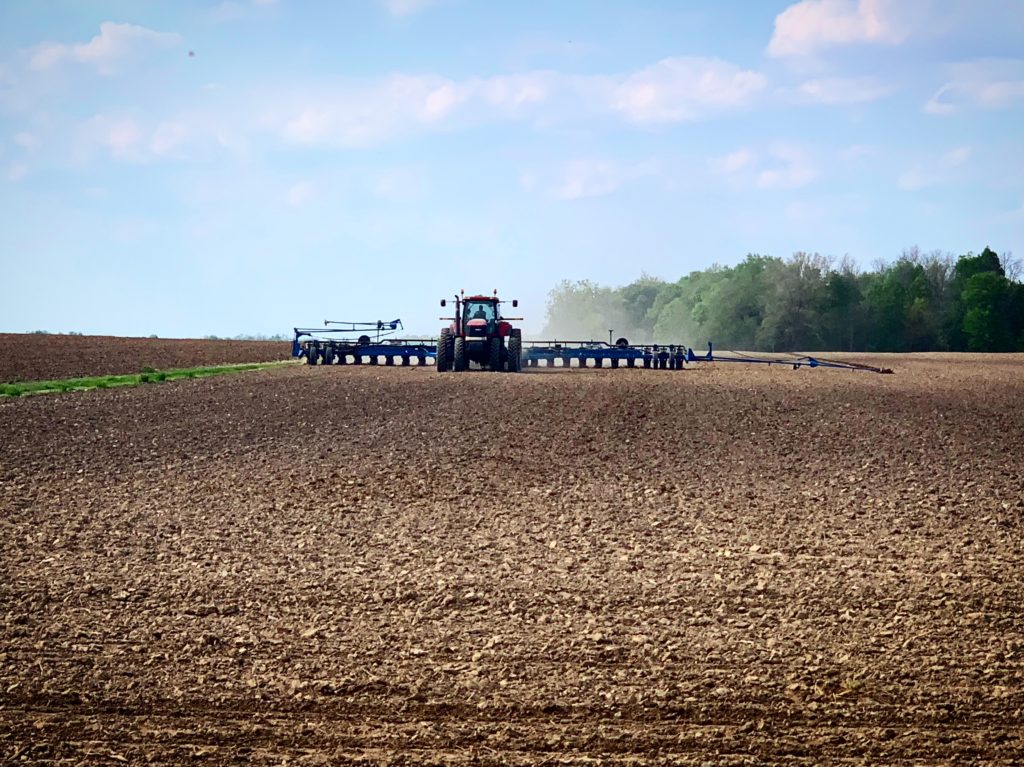 My kids, like many others, are obsessed with slime and this oobleck isn't any different.  They loved it!  It's a little messy, but that just adds to the fun.  A lot of my friends don't understand why I don't mind messes when my kids make crafts, but can't stand to have a messy house.  To me making messes is part of the fun and the exploration process.  If you can't let kids be messy than they won't learn nearly as much.  Let them be messy.  Let them explore.
Rainbow Oobleck
You will need:
1 Cup water
2 Cups Cornstarch
bowls
spoons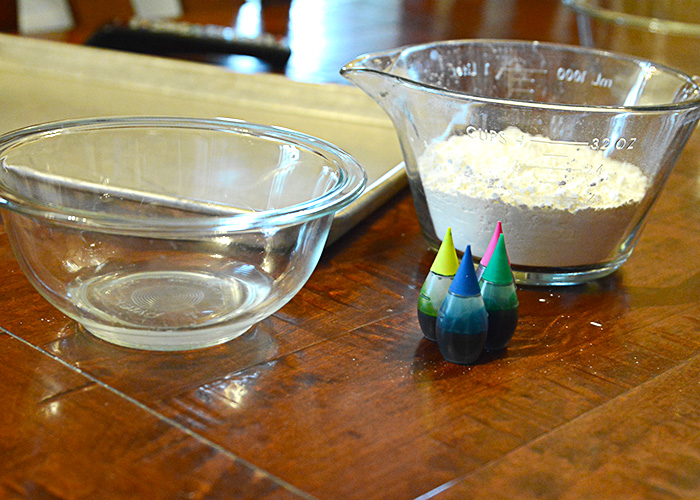 We chose to make the oobleck in four different colors because I had an extra here that day, so each kid got to pick their own color.  I divided the water into bowls.  The ratio for cornstarch to water should be 2:1, so since we divided it into four bowls everyone got 1/4 cup water and 1/2 cup of cornstarch.
Add the desired amount of food coloring to the water and stir.  Keep in mind that the white of the cornstarch dilutes the color of the food coloring, however too much food coloring (particularly blue) will cause your hands to turn colors!  We don't know from experience or anything:)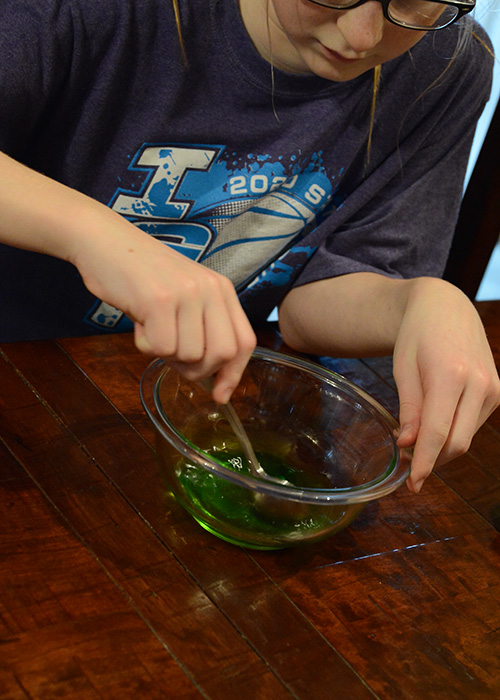 Once the water and food coloring are combined, add the cornstarch and stir.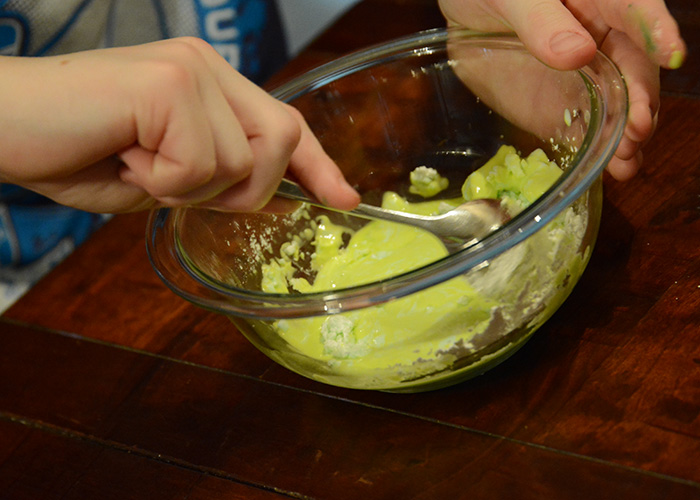 We stirred with a spoon for a bit, then once it got thick we used our hands.  This is when it starts to get fun!  The oobleck is hard when you try to punch through it, but when you press your hand in gently, it goes right through.
It also turns to slim when you just let it run off your hand and through your fingers.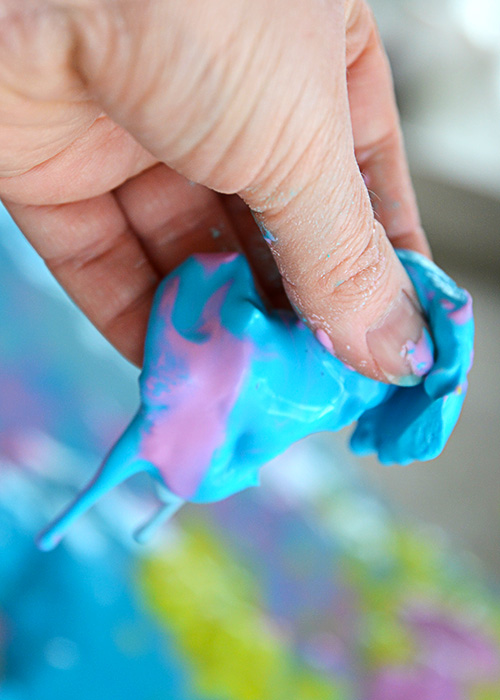 So slimy.  So cool!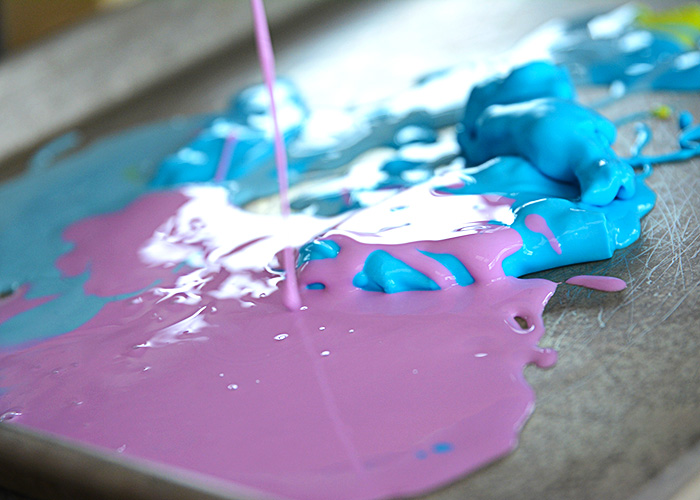 Let the colors swirl together on the pan.  The pick some up and do it all over again.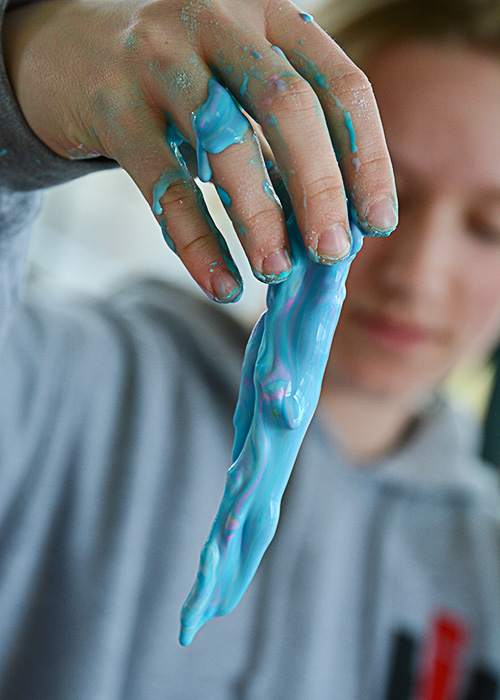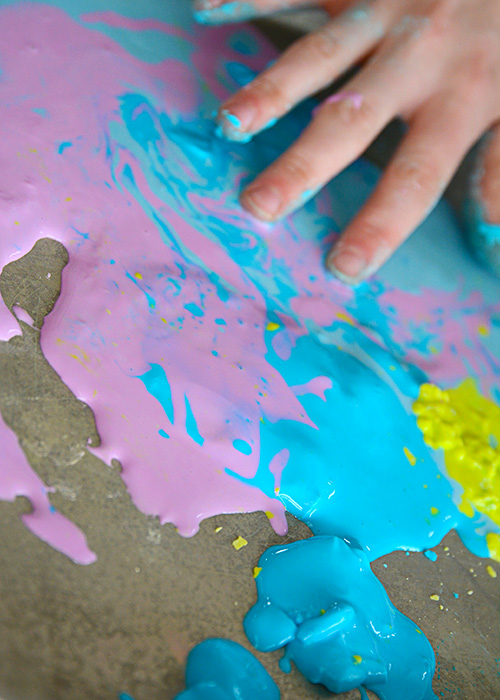 So, let your kids get messy and explore!  It only takes a few minutes to clean up…I don't recommend washing this down the drain though!  Have fun!!!
Rainbow Oobleck
Instructions
The ratio of cornstarch to water should be 2:1.

Add the food coloring to the water and stir. Note-the white of the cornstarch will dilute the food coloring a bit.

Add the cornstarch to the food coloring mixture and stir with a spoon. Once the mixture gets thick, use your hands.

Pour the oobleck onto a cookie sheet and let the fun begin!