Affiliate links were used for products I love.
Who's ready for spring flowers, sunshine, and blue skies??? I definitely am.  This button flower craft definitely brightens up my home and adds a smile to my face when I look at it.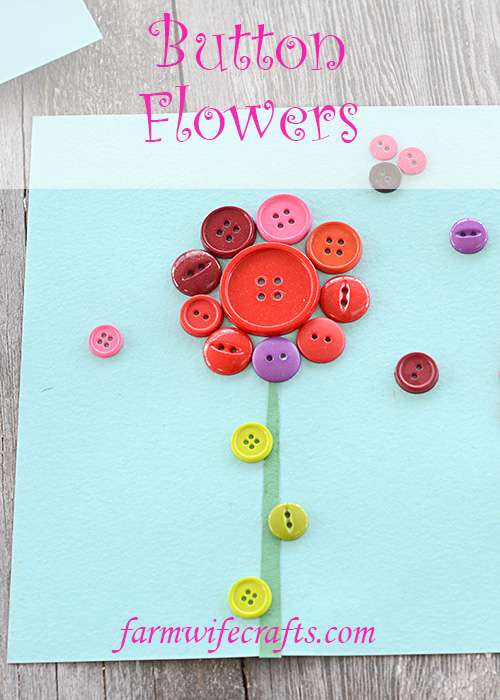 This is a great fine motor craft for younger kids, specifically preschoolers, but the big kids also loved doing it.  Each flower is different, just like kids!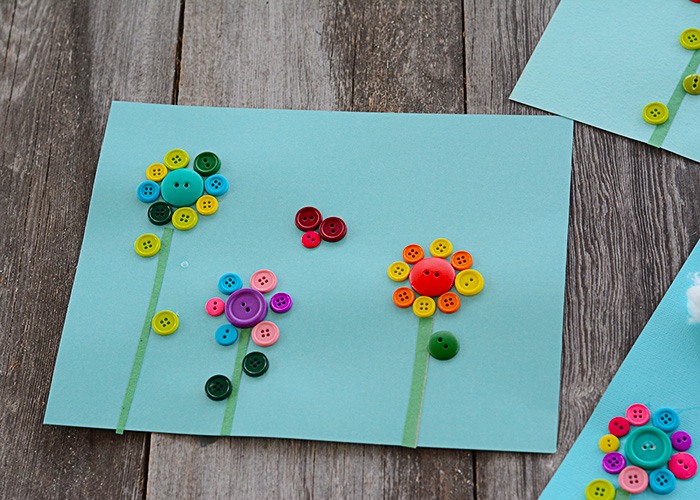 You will need:
Buttons of various sizes and colors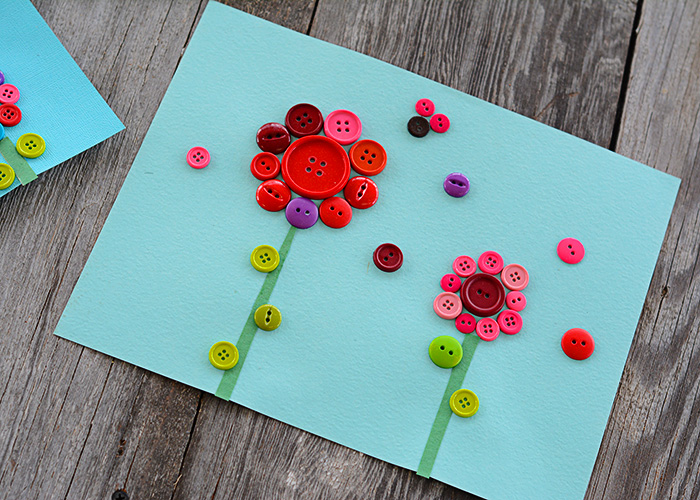 Button Flower Craft
Begin by laying out the buttons in the shape of a flower.  We found it was best to lay out the design first and then glue to the paper.  Once you are happy with your flower design, you can glue to the paper.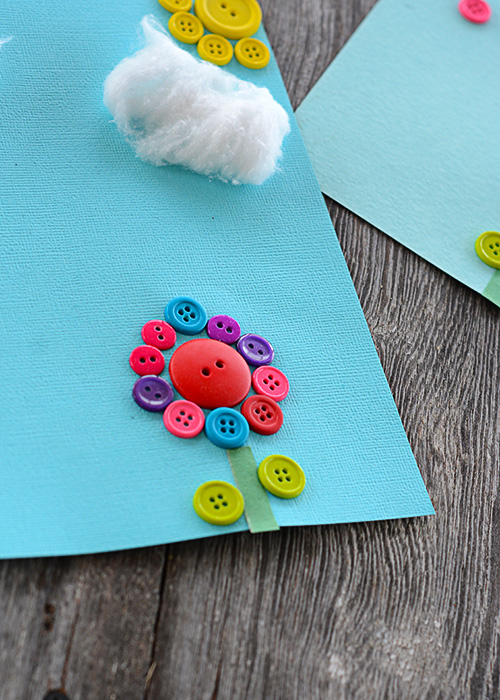 Next, add some green paper for the stem.  You can also use this for leaves, or you can use green buttons.

You can also add cotton balls to the top for clouds or additional buttons to the sky for birds or bugs.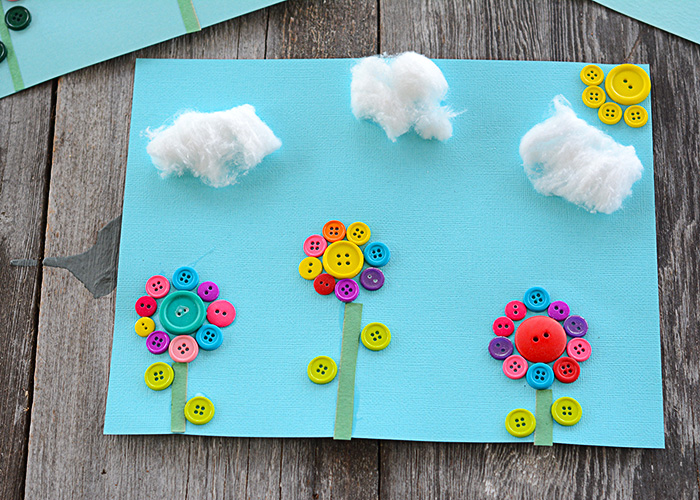 Have fun making these with your kids!  These could also be made into cards and sent to a loved one!  Imagine the smile that would spread across their face when they see this.  Spread love!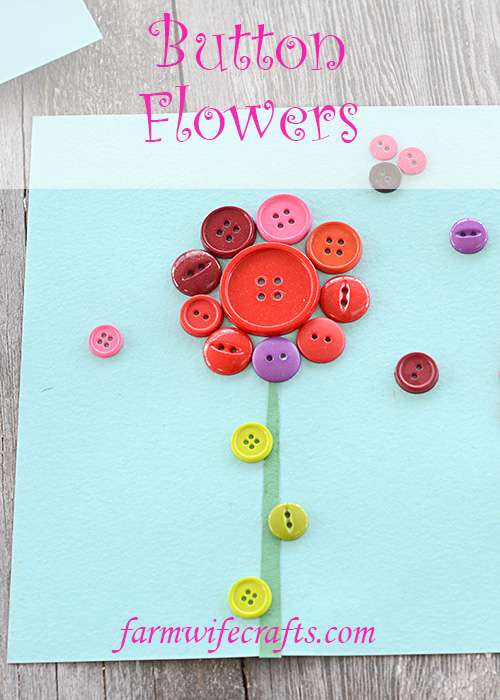 What You Do
Begin by laying out the flower design on the blue paper then glue once you are happy with your design.
Add a stem and leaves with the green paper. You can also use buttons for the leaves.
Add cotton balls for clouds and more buttons for birds and bugs in the sky (optional).