As I type this it's the first day of Spring, but it certainly doesn't feel like it because it's rainy and gloomy here so I guess this Rain Cloud Craft is perfect!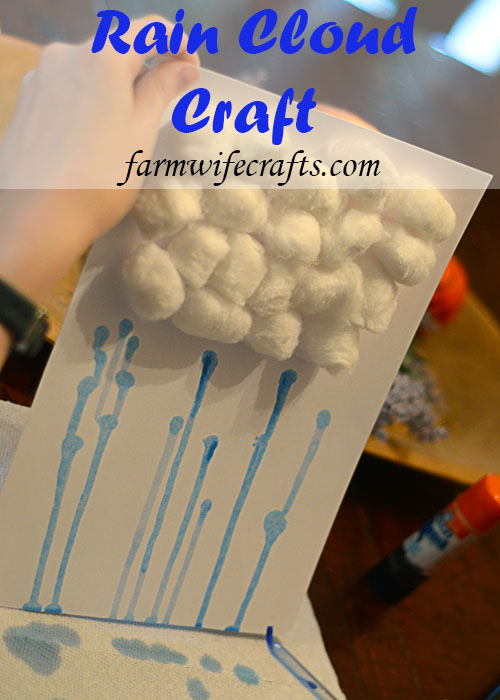 I'm not going to go into heavy detail because I'm sure you're aware of the current situation world wide, so I guess you could say we're all feeling a little gloomy at the moment.  If your kids are like mine, they need to burn off some creative energy once they finish with e-learning for the day.  This rain cloud craft is simple to make with supplies you might already have on hand.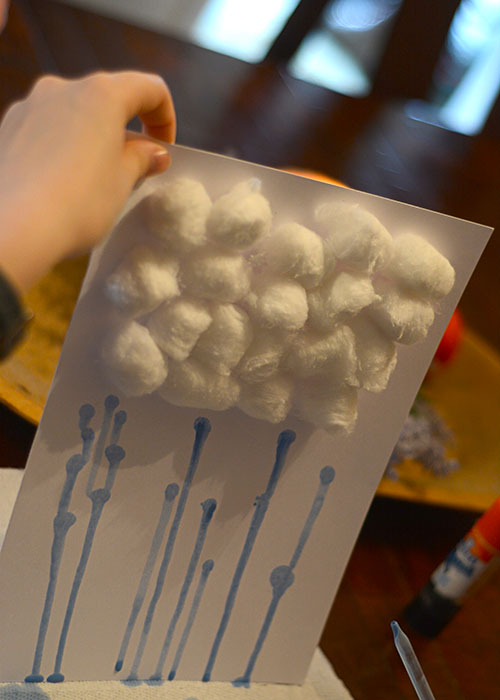 You will need:
Paint in various shades of blue (food coloring may work as well)
paper (we used cardstock)
Begin by placing a bit of paint in cups and adding a small amount of water and stirring together.  We didn't use food coloring so I'm not sure how well that will work, but if you don't have paint give it a try!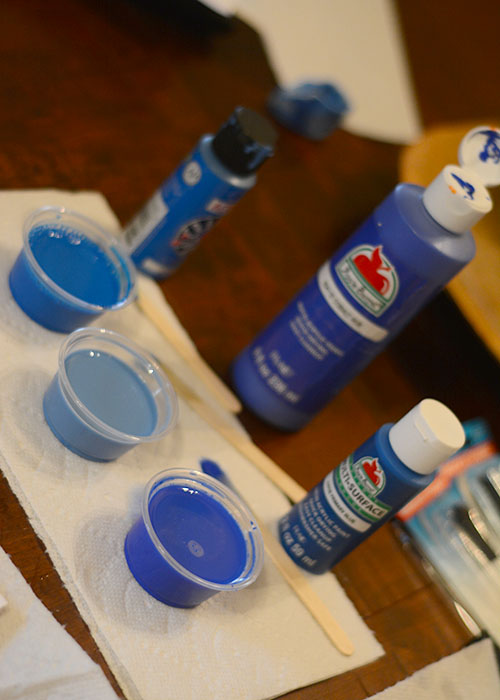 Next, glue the clouds (cotton balls) to the top of the paper.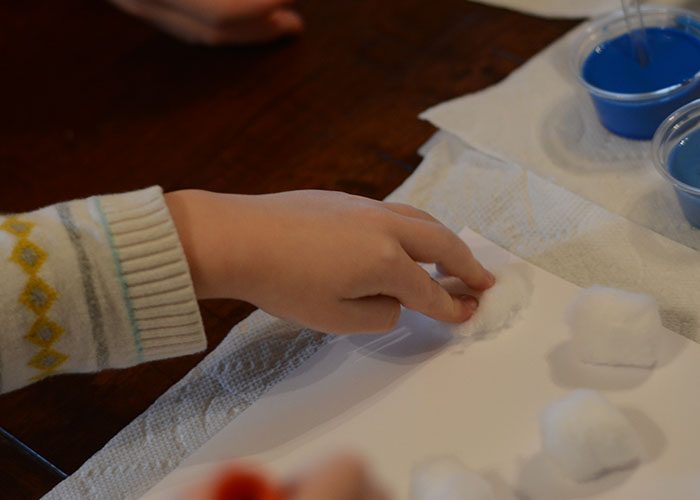 Now the fun part!  Fill the medicine droppers, syringe, or you could even use a straw by dipping it into the water and placing your finger over the top to allow some of the liquid to go into the straw, and place drops under the clouds.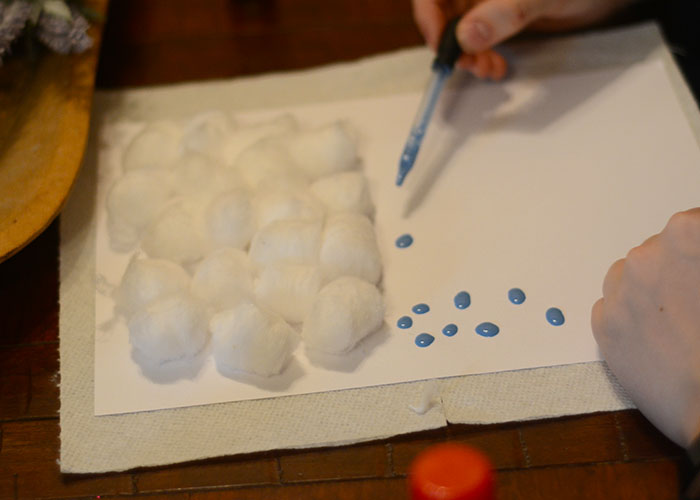 Finally, pick up the piece of paper and watch the rain come down from the clouds!  So simple, yet so cool!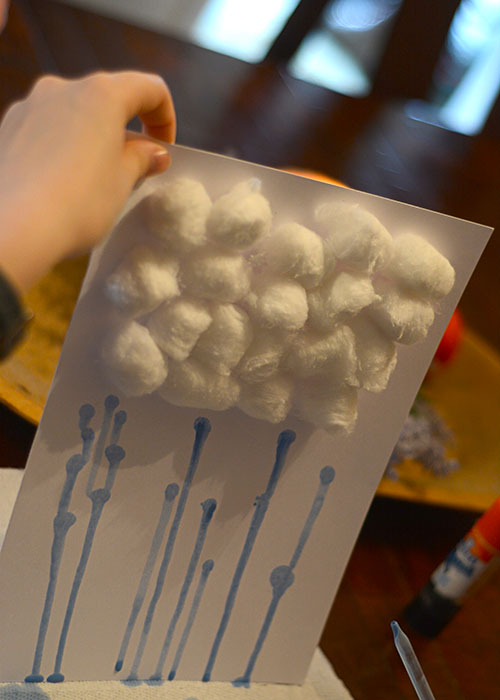 Rain Cloud Craft
Instructions
Add a small amount of paint to cups and add some water. Stir to combine.

Glue the cotton balls to the top of the paper.

Fill the medicine droppers with the blue liquid. (If you don't have medicine droppers, you can use a syringe, or even a straw by placing your finger over the top of the straw and let it fill with some of the liquid then carefully remove your finger from the top of the straw to apply the water droplets)

Add drops of water under the clouds.

Hold the paper up vertically and let the water run down the paper.