Valentine's Day is right around the corner.  I love decorating for Valentine's Day.  I don't have a lot of decorations, but what I do have, are pretty simple and the pop of color definitely brightens up the drab winter days.  This DIY Valentine's Garland is a perfect addition to our decor!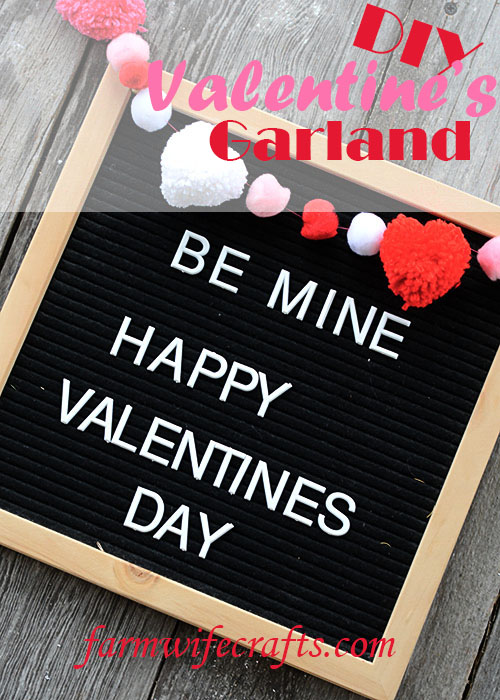 I've had the supplies to make this DIY Valentine's Garland for quite a while, but I just got around to making it.  You know, better late than never since Valentine's Day is one week away!

This garland was easy to whip up and we had it completed in no time.  I incorporated some Pom Pom hearts into our garland.  I ordered them from Etsy, but if you are up for the challenge of making your own, Clever Bloom has a DIY tutorial for you.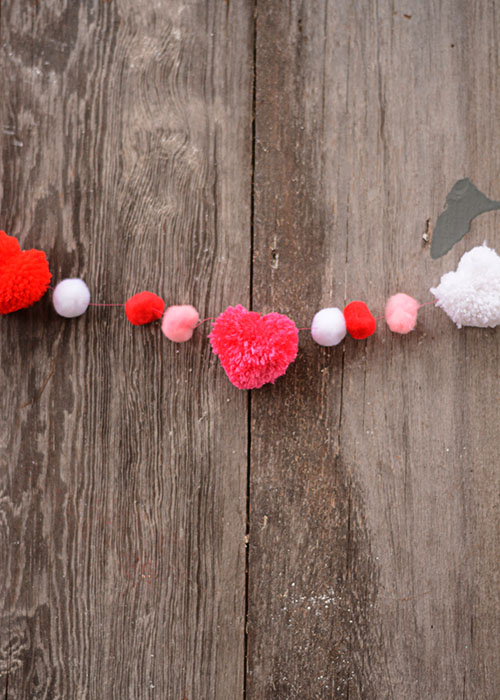 For this DIY Valentine's Garland you will need:
1 inch Pom Poms in whatever colors you choose.
Heart Pom Poms (optional)
That is it!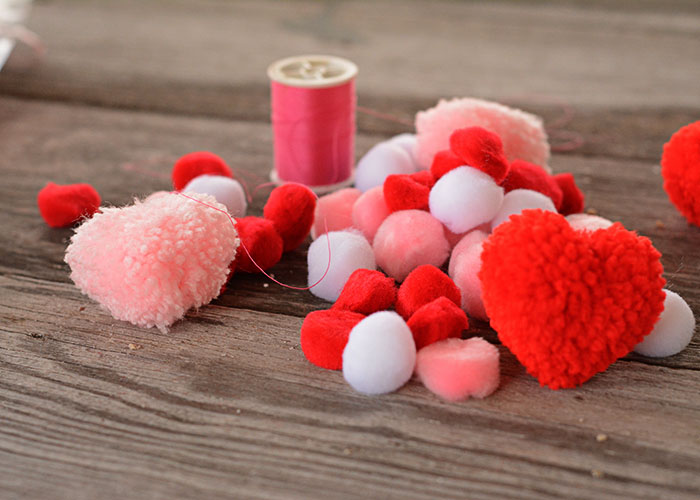 DIY Valentine's Garland
Begin by threading the thread on the needle.  Then string the pom poms and hearts on the thread in whatever pattern you choose.
If you are using the pom pom hearts, make sure to string the thread through the top part of the heart, so the hearts won't flip if you decide to hang them from a mantle, etc.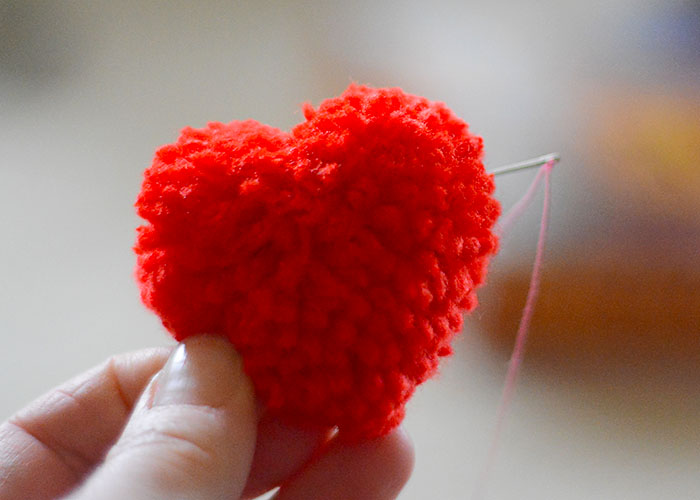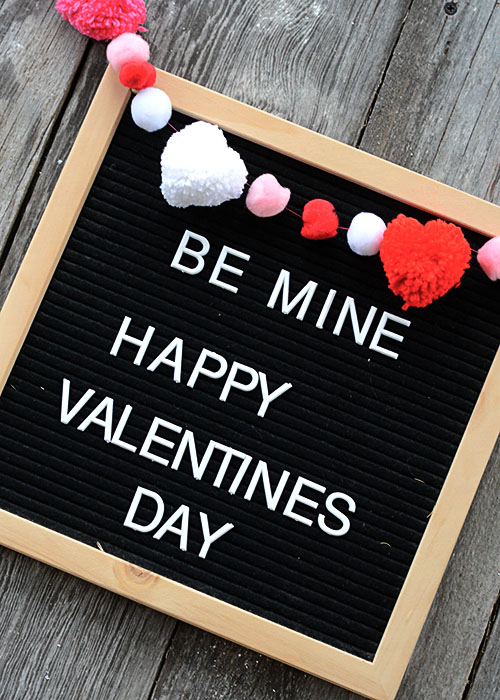 I think this garland is so sweet!
DIY Valentine's Garland
Instructions
Thread the needle.

String the pom poms and heart pom poms (if using) on the thread in whichever pattern you choose. If you are using the heart pom poms, string the thread through near the top part of the hearts to keep them from flipping when you hang them.

Hang to display!