Affiliate links were used for products  I love.
It's almost Spring!!!!!!  If you're ready for bright colors and flowers then have your kids make these easy-to-make, adorable Pop Bottle Flower Paintings.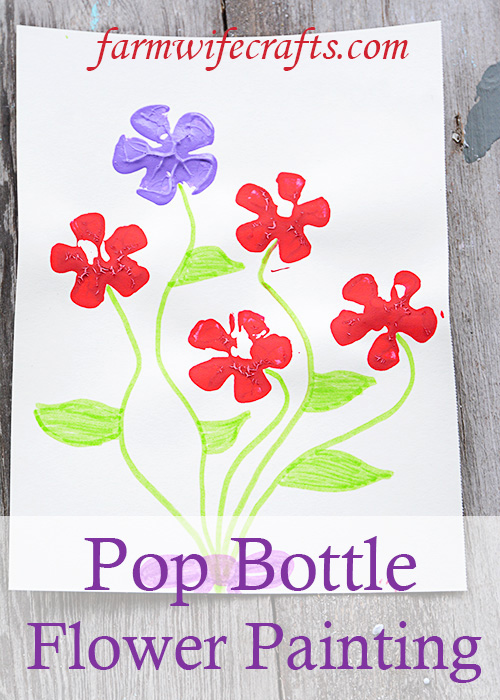 We like all other schools across the nation are closed until at lease May 1.  I'm praying the kids are able to go back on May 1.  They miss their school, their teachers, their routines, sports.  You name it, they miss it.  Our oldest said the other day, "I hate to admit it, but I actually miss school."  Luckily, the kids can get outside and get some fresh air.  B has been working with her dad and grandpa on the farm every day.  I think they enjoy the help as much as she enjoys helping.  Mel and Jo are just happy to be using their imagination during play time.  We dove head first into e-learning as this was our first year to have it.  We're handling it quite well!  We've also been doing several crafts to help with their imagination and that creative energy!
This craft only takes 4 items and they're probably items you already have in your home.  Pop Bottle Flower Painting is a craft that can be set up in minutes and only takes a few minutes to complete!  Those are the best kind in my opinion.
Pop Bottle Flower Painting
You will need:
Paint in assorted colors of your choice for the flowers
Green paint or green marker for the leaves and stem
paintbrush if using paint for stem


Begin by dipping the pop bottle in the paint and stamping it on the paper.  I recommend using one bottle for each color of paint, or you could wipe off between colors.  It's totally up to you.  Complete this step as many times as you wish until you reach the desired amount of flowers.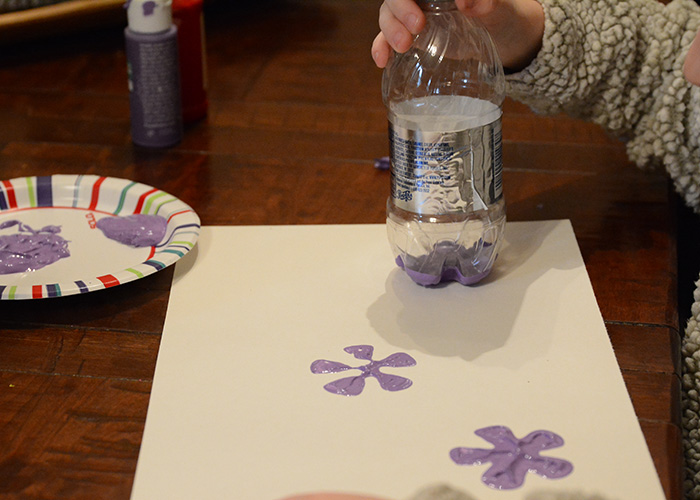 The last thing to do is to add the stems and leaves.  You can either do this with a marker or paint.  We chose to use a marker.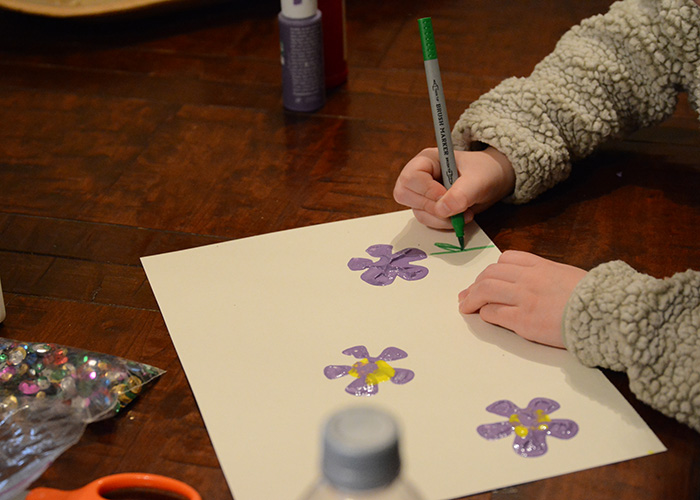 We also attempted to dip a cotton ball in yellow paint for the center of the flowers, but that didn't work out very well, so we decided we would wait for the flowers to dry then we would try it again.  Once the flowers dried, we decided we liked them just the way they were, so we didn't add the yellow centers.  Again, this is up to you.  It's your craft, so you do it however you want:)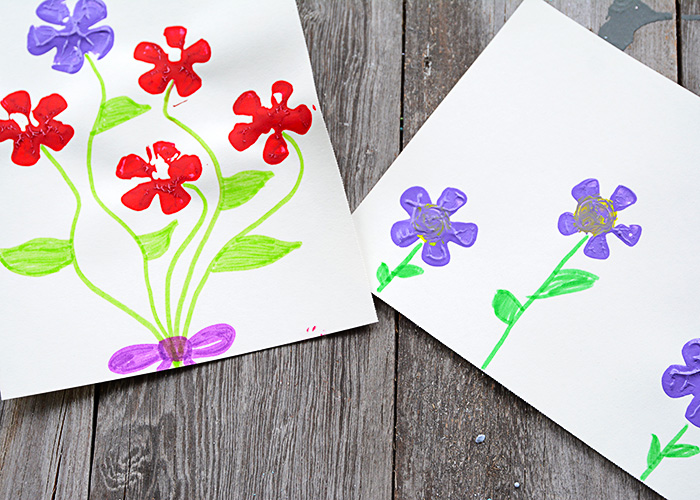 Once these are dry, you can hang them up for display!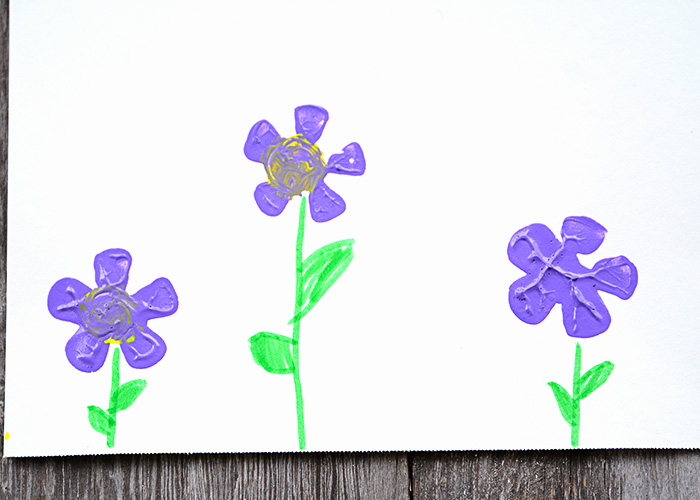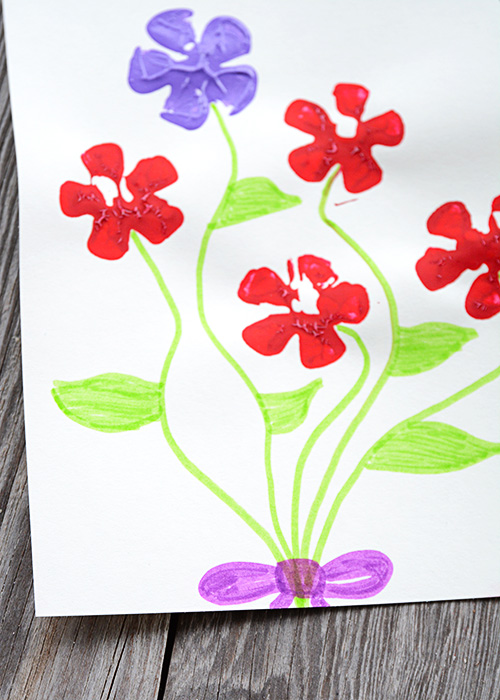 Pop Bottle Flower Painting
Instructions
Dip the pop bottle in paint and stamp it on the paper. Repeat this as many times as you wish with as many colors as you please.

Add stems and leaves to each flower with either green paint or a marker.

Allow to dry completely.