Are you looking for a new twist on the same ole ham and cheese sandwich?  Or are you looking for something to do with all that leftover ham from the holidays?  This recipe for Mini Ham and Cheesewiches from Gooseberry Patch's new cookbook, Sunday Dinner at Grandma's
 might just be what you are looking for!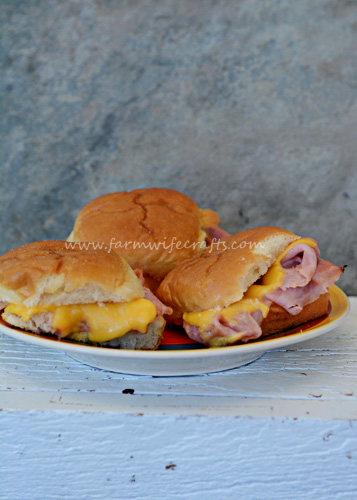 We are knee deep in the middle of harvest around here.  Harvest has actually been going pretty smoothly for us (knock on wood).  So much better than last year when we were down for about a week and a half with combine problems.  May and June proved to be incredibly raining and many farmers weren't able to get all their crop in the ground and what was planted was damaged because of the excess water.  This fall has been very dry for us.  I believe in the 3 weeks since we've been harvesting we've only had 2 or 3 rainy days which makes for some pretty exhausted people.  While it's nice to get it done, it's also nice to get a break every once in a while and catch up on some rest.  Oh well.  That time will come.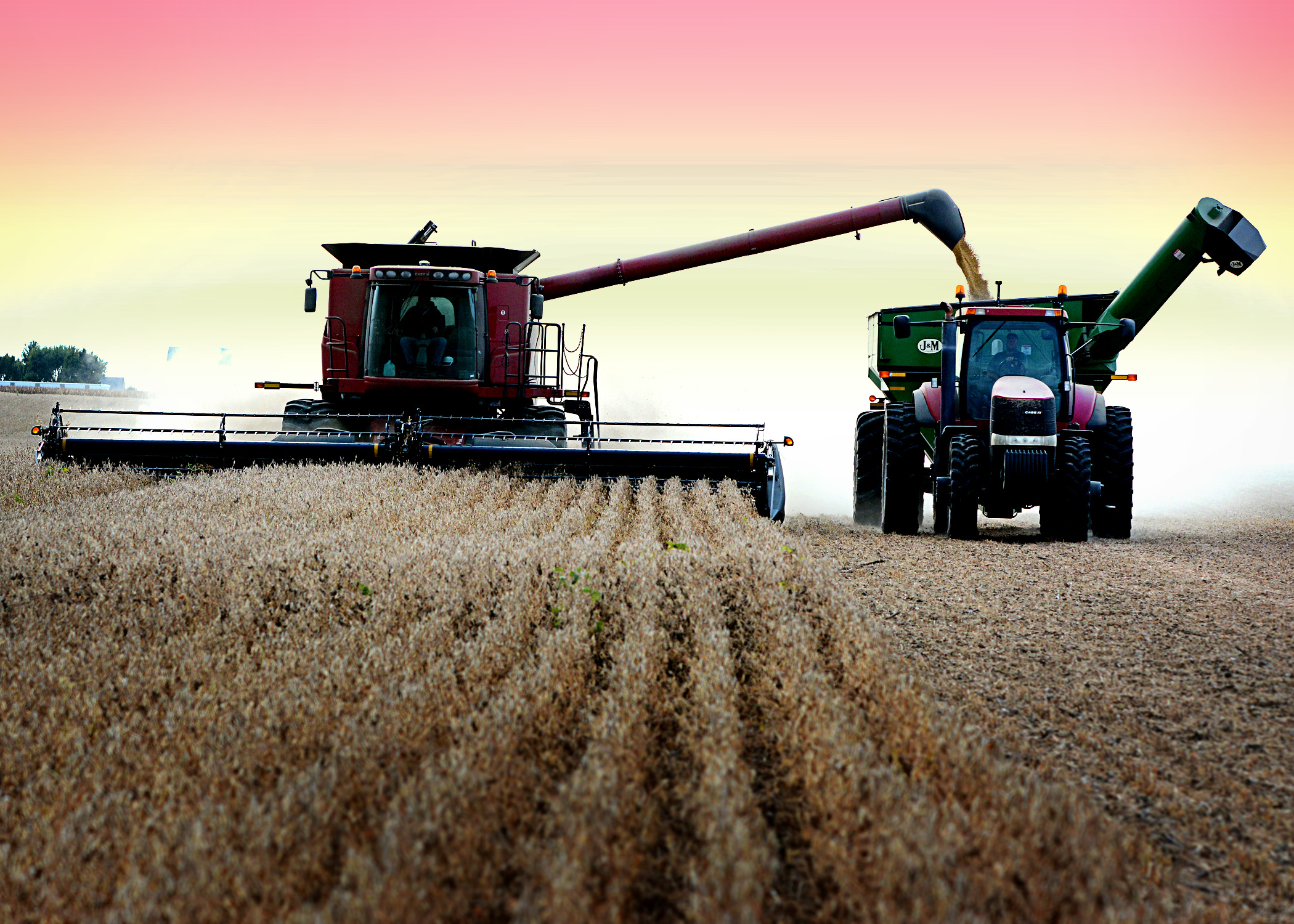 My main job during planting and harvest is to make sure that everyone is fed.  I try to bring to the field what I would serve at my dinner table whether it be meatloaf and mashed potatoes or ham sandwiches and chips.  They all know the rule, don't complain about what is brought to the field!  Just kidding!  In my 11+ years of doing this, I've never heard a single complaint;).  Some days just don't allow for a huge meal, so ham sandwiches will have to do, but they can get old after a while and when it's cold out, it's nice to have a warm meal.  These Mini Ham and Cheesewiches are quickly becoming my go to on those busy days.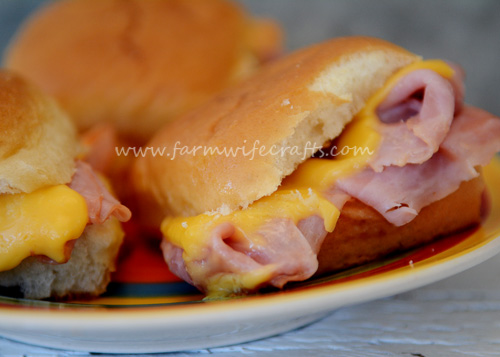 Mini Ham and Cheesewiches
Simple to make, yet satisfying and they are mini sandwiches which my girls think are the coolest things ever!  I think I think I could serve brussels sprouts on slider buns and they would eat them…maybe;) 5 ingredients is all it takes to change up the plain ham sandwich.  These aren't just for harvest dinners, they would be great paired with cheesy potato soup on a cool fall or winter night.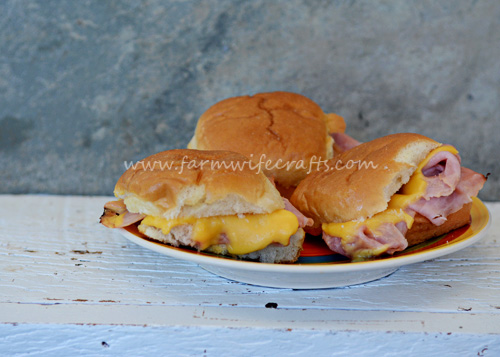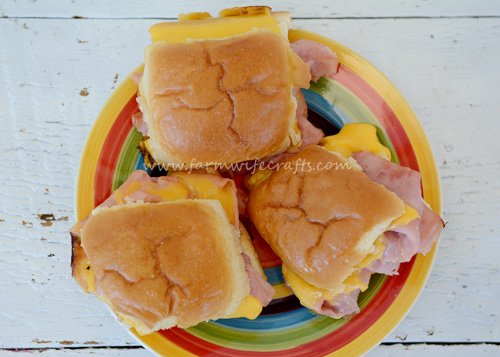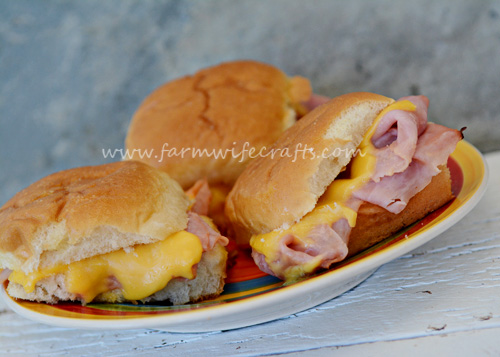 Mini Ham & Cheesewiches
Ingredients
17

ounce

package brown and serve dinner rolls

8

ounce

package sliced deli ham

12

slices

American cheese

1/2

Cup

melted butter

1

teaspoon

garlic powder
Instructions
Slice each roll in half like a hamburger bun. Place ham and a slice of cheese on each roll bottom. Add tops; brush with butter and garlic mixture. Arrange on an ungreased baking sheet.

Bake at 400 degrees until golden and cheese is melted.