We love tacos at our house!  This homemade taco seasoning is a great way to always have the most important ingredient on hand at all times.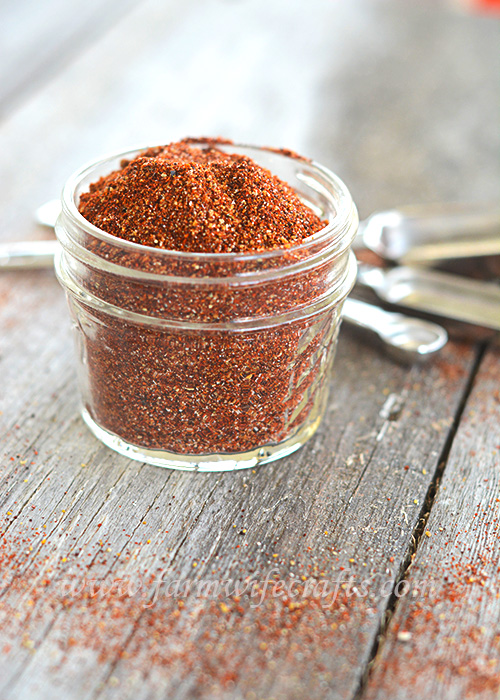 Our oldest LOVES tacos!  She requests them at least once a week, if not more and I've learned not to ask her what sounds good for supper because she will, undoubtedly, say, "tacos," even if we just had them the night before.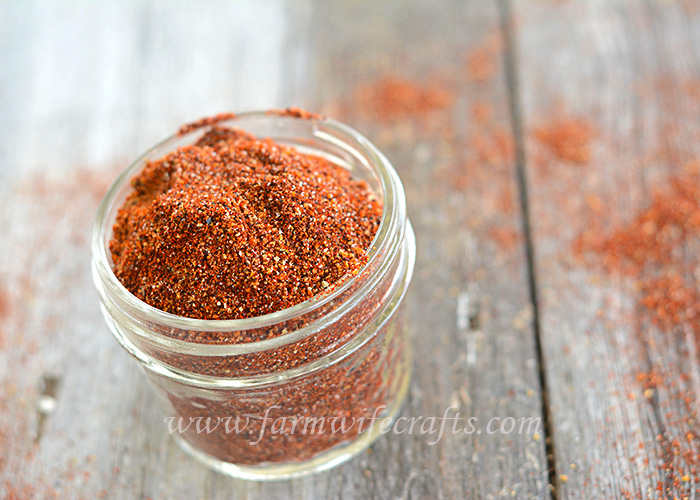 I've found myself on several occasions digging through the pantry hoping there is a taco seasoning packet hiding in there somewhere.  Rather than disappointing the oldest, I decided to try making my own.  I knew that I already had all the spices I needed in the cabinet, so I gave it a whirl!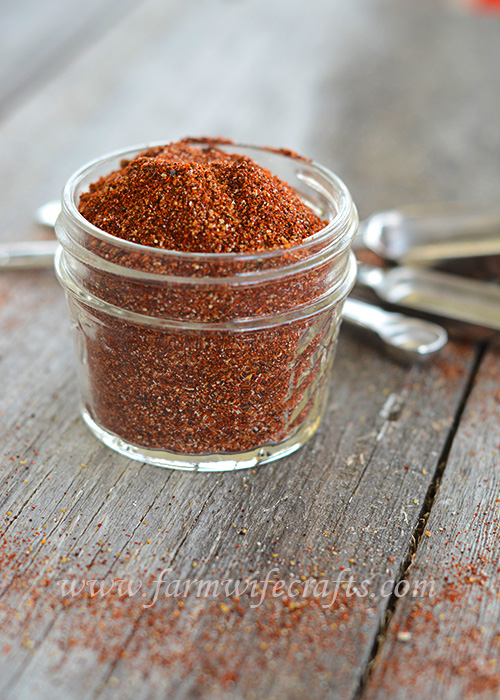 All you have to do is combine the 6 TBSP of chili powder, 4 tsp ground cumin, 3 tsp paprika, 2 tsp garlic powder, 2 tsp onion powder, 1 tsp black pepper, and 1/8 tsp cayenne pepper.  You can add more cayenne pepper based on how spicy you like it.  Not everyone in our house likes spicy, so we stick to the 1/8 teaspoon.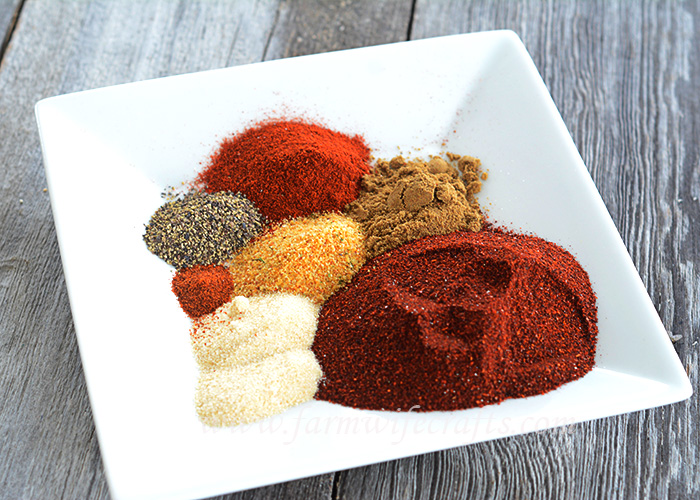 I like to keep it in a Ball jar in my pantry, so it's always ready to go.  If you start to make tacos and realize you don't have enough taco seasoning, it only takes a few minutes to mix up another batch!  I like to make a double batch at a time because we go through a lot of it!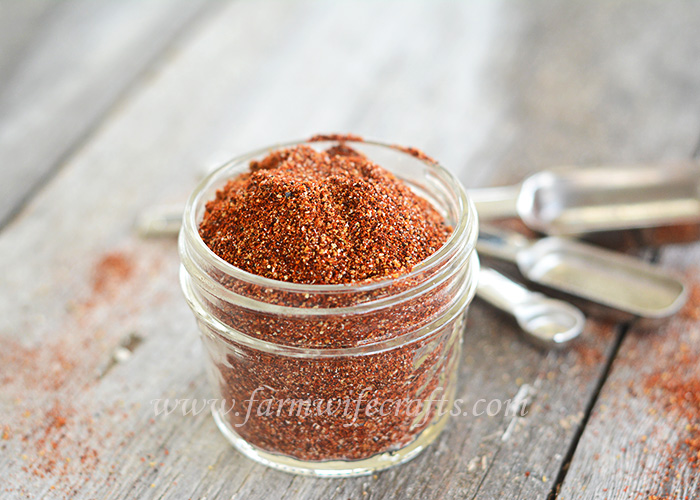 I use 2 Tablespoons of the mixture with one pound of meat.  Stir into the hamburger just like you would normal taco seasoning…with a little bit of water and enjoy!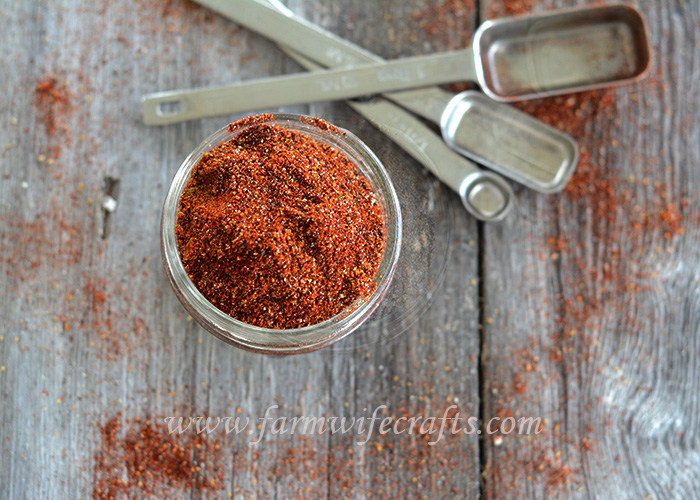 Homemade Taco Seasoning
Ingredients
6

Tablespoons

chili powder

4

teaspoons

ground cumin

3

teaspoons

paprika

2

teaspoons

garlic powder

2

teaspoons

onion powder

1

teaspoon

black pepper

1/8

teaspoon

cayenne pepper

more if you like it spicier
Instructions
Mix all ingredients together and store in a jar or other air tight container.

Mix 2 Tablespoons with 1 pound of hamburger or chicken. (add water just like a normal taco seasoning packet.