Who doesn't love a good chocolate chip cookie?  Maybe warm with a glass of ice cold milk?  If you are one of those people then you HAVE  to try this recipe for these delicious Chocolate Chip Shortbread Cookies!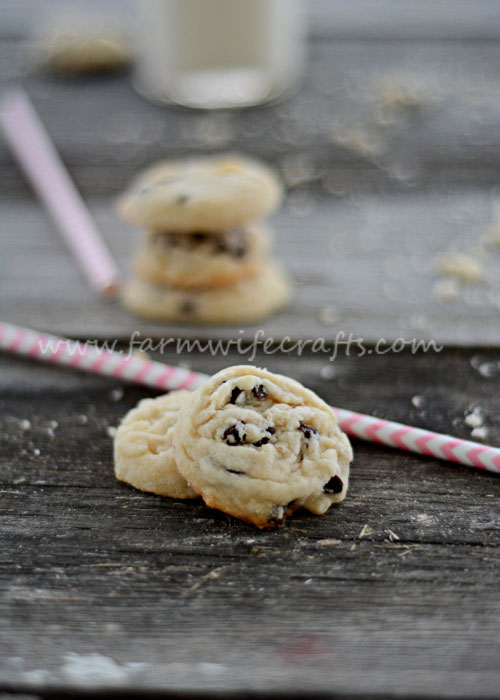 This recipe came from my mother-in-law and if you've been reading this blog for a while, you've probably noticed that several recipes on here come from her.  Thank goodness she's okay with letting me share them with all of you because they are some good ones!  This recipe also has no eggs!  I never really knew that you could bake cookies without eggs, but of course you can!!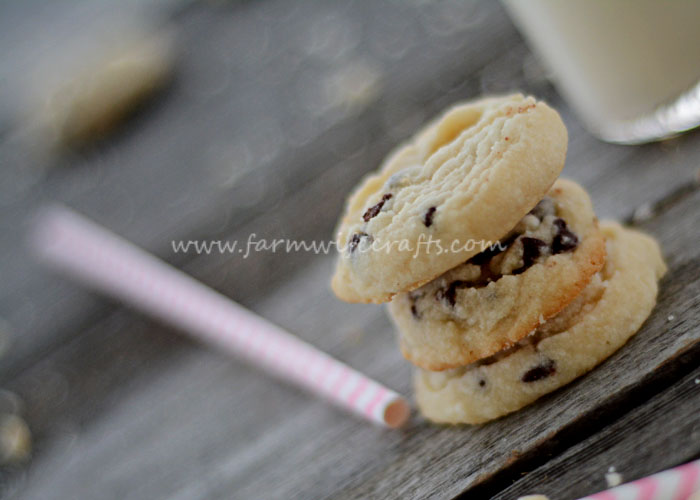 This is a fairly simple recipe.  All you have to do is combine the powdered sugar and softened butter until creamy.  Then slowly stir in the flour.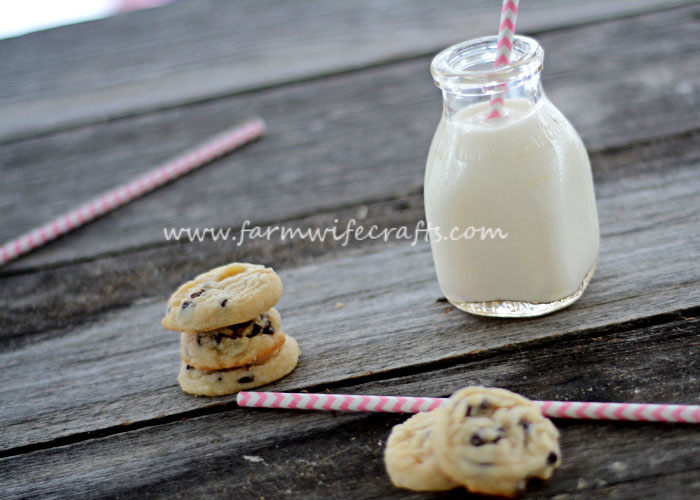 Add in the vanilla, salt, and baking powder and mix until combined.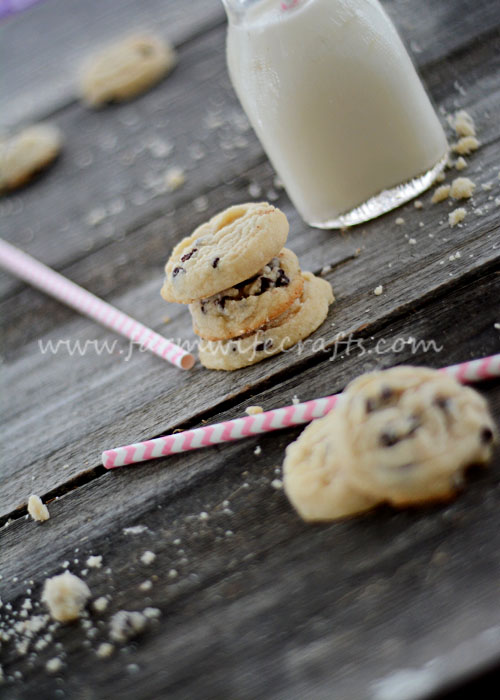 Then fold in the mini chocolate chips.  Form into one-inch balls and bake at 350 degrees for 7-8 minutes.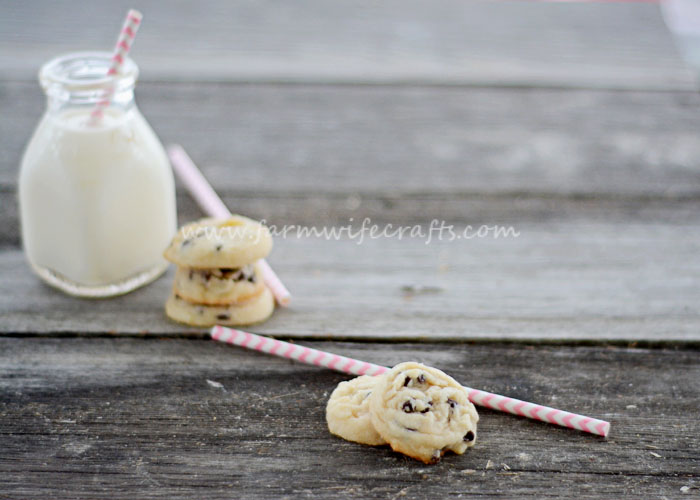 The hardest part about this recipe?  Waiting for the 7-8 minutes to be up.  Make sure you have a glass of milk waiting!  Your kids will love these.  They love that they are nearly bite size!  These babies nearly melt in your mouth!!!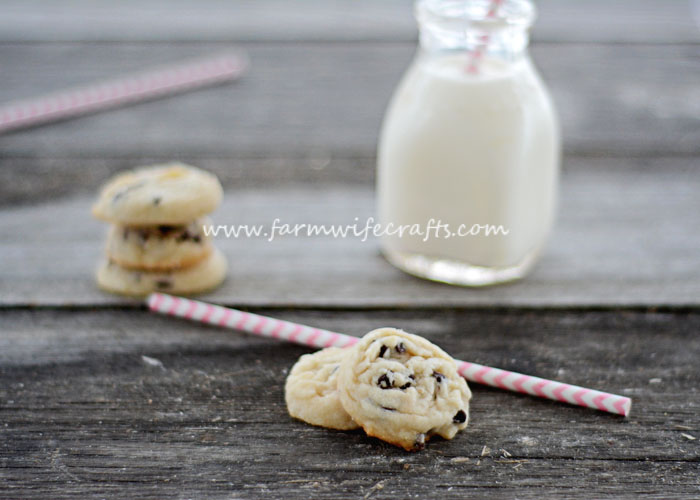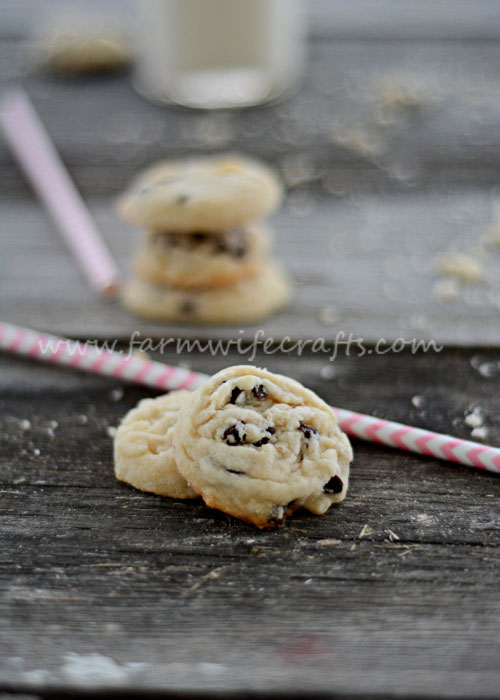 What You Will Need
2 Cups powdered sugar
2 Cups butter, softened
3½ Cups All-Purpose flour
2 teaspoons vanilla
½ teaspoon salt
½ teaspoon baking powder
1½ Cups mini semi-sweet chocolate chips
What You Do
Combine the powdered sugar and butter until creamy.
Slowly stir in the flour.
Add in the vanilla, salt, and baking powder and mix well until combined.
Form into 1 inch balls.
Bake at 350 degrees for 7-8 minutes.