When I was trying to come up with a "blue" themed craft, the first thing that came to my mind was the ocean.  My girls are amazed at the ocean, so this seemed perfect.  We were lucky enough to visit the ocean during our vacation last March.  It was B and Mel's second time even though Mel was only 18 months old the first time so she doesn't remember it, but it was Jody's first time.  She wanted nothing to do with the water, but could have played in the sand all day, and in fact she did!  So, the "blue" craft that I came up with was a blue whale made from a paper plate.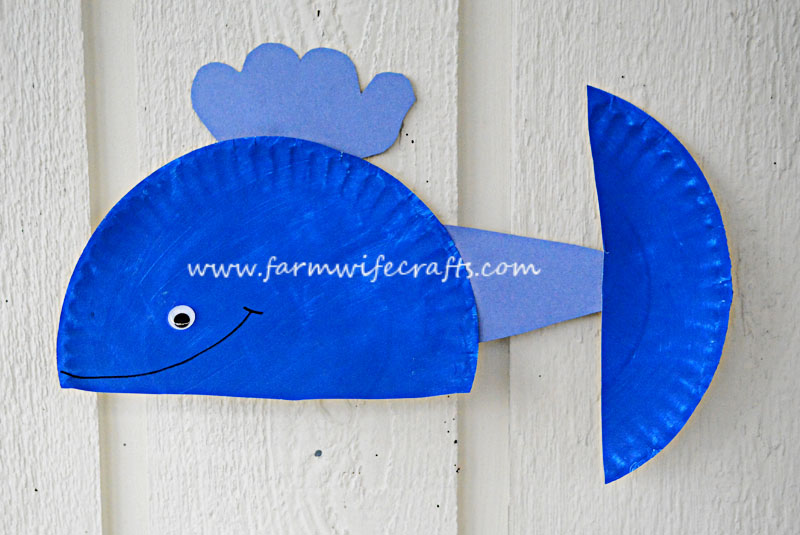 I seem to always have a gazillion paper plates on hand.  We use a lot of them during planting and harvest and they seem to come a hundred in a pack.  Paper plates seem to be a craft necessity in this house!
Blue Whale Paper Plate Craft
For this craft you will need: one paper plate, blue construction paper, blue paint, white school glue,  one googly eye, and a black marker.
Begin by painting the paper plate blue.  We used Crayola washable paint because we love anything that is washable since it's fun to paint and make messes!  Allow the plate to dry completely.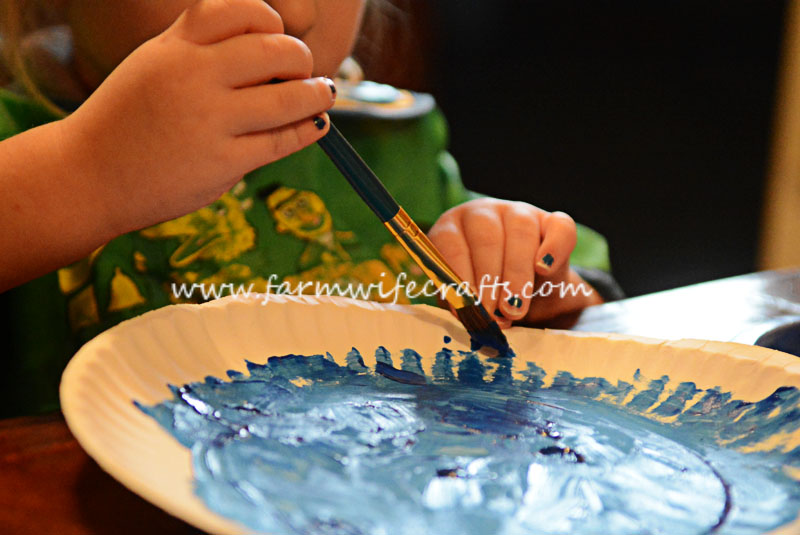 While the paint is drying, cut out the water and tail stock (yes, I had to google to find out what the correct term for that body part was called and I still hope I labeled it right!)  from the blue construction paper.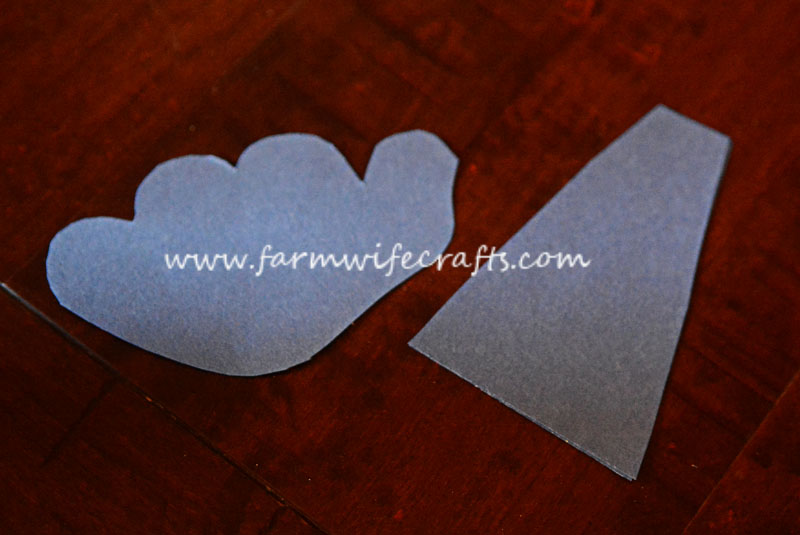 Once the blue paint is dry, cut the paper plate in to two pieces…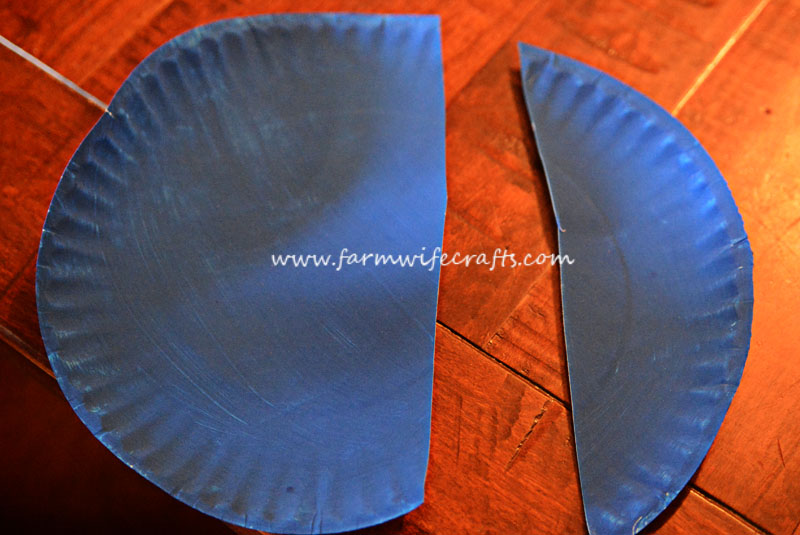 Now you are ready to glue the whale together.  Glue the water to the top of the head, then glue the tail stock;) to the head and the fluke (another term I googled)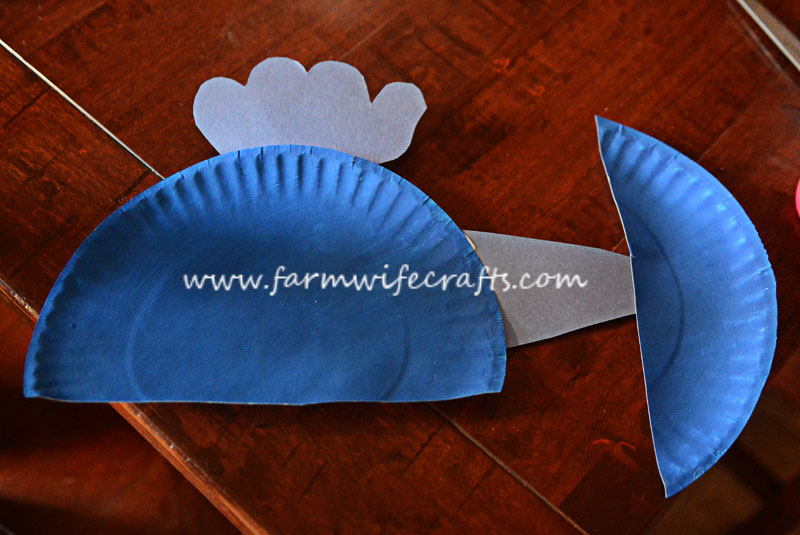 Next, glue on the eye and draw on the mouth.
Once the glue is dry, the whale is ready to display in all it's cuteness!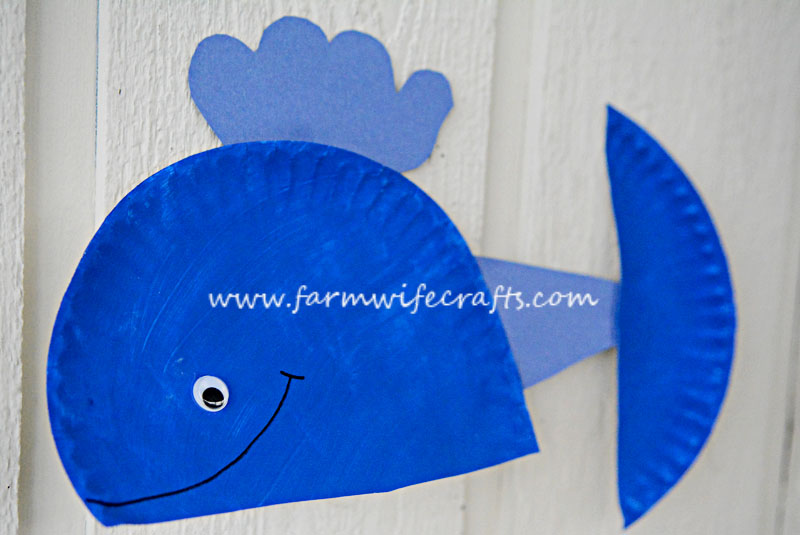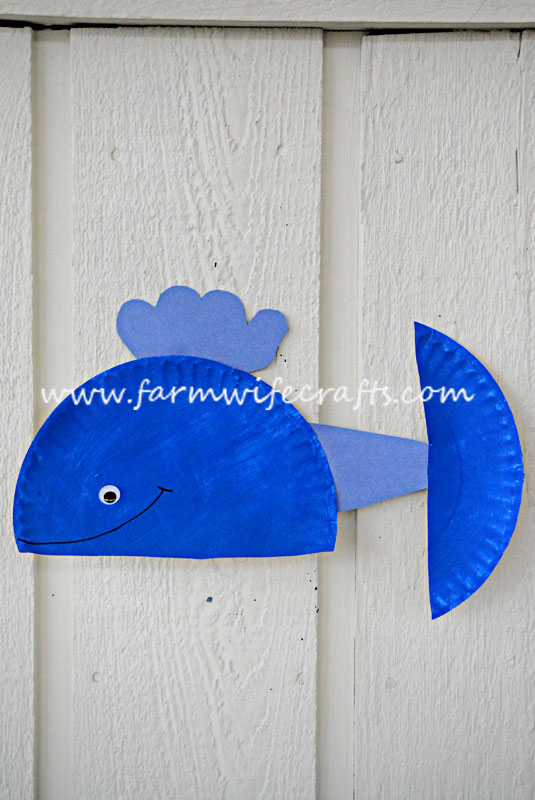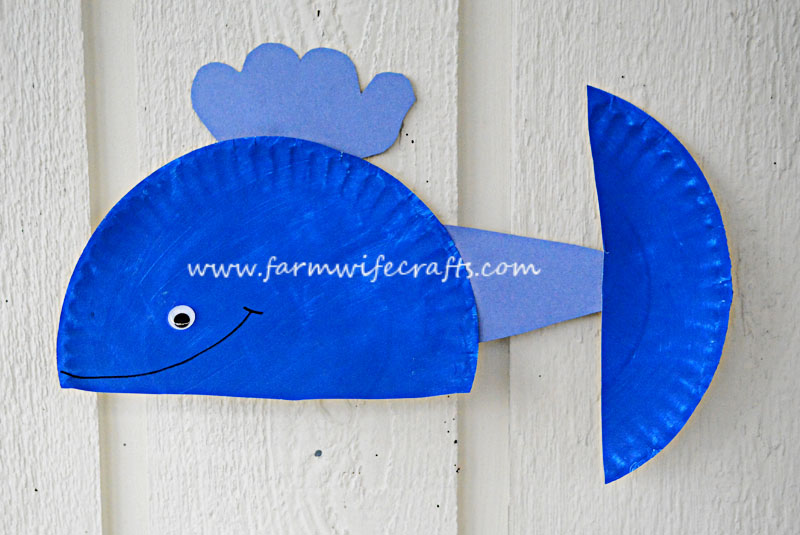 What You Do
Paint the paper plate and allow to dry.
While the paint is drying, cut out the water and tail stock from the blue construction paper.
Once the blue paint is dry, attach the water to the head and the tail stock to the fluke.
Add the googly eye and draw on a mouth with black marker. Allow the glue to dry completely.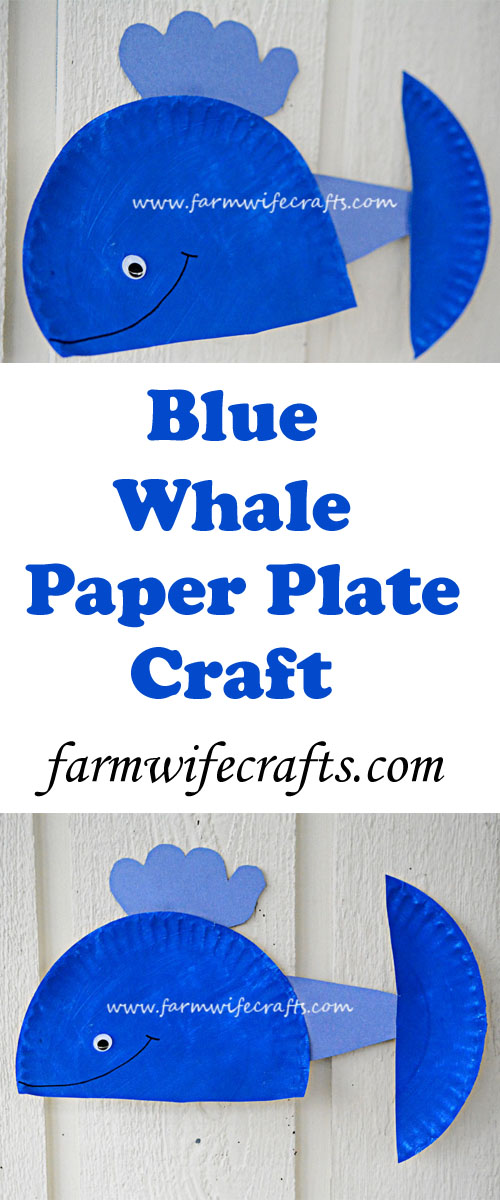 If you liked this craft, you might also like: