I've always wanted to make Sweet Potato Pie and last week I finally took the time to make it.  I've had it before and, to me, it tastes very similar to pumpkin pie.  In fact B thought it was pumpkin pie!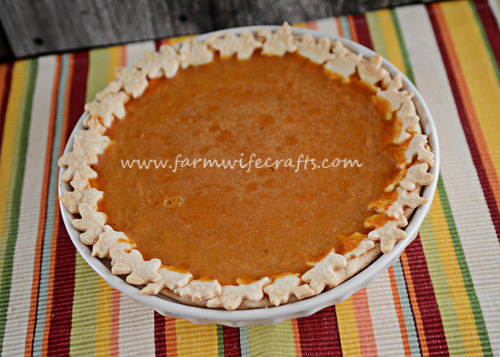 While I was making this I couldn't help but sing Song of the South by Alabama.  "Song. Song of the south.  Sweet potato pie and I shut my mouth." It doesn't get much better than good ole Alabama!
Sweet potatoes might just be my favorite kind of potato!  This pie would be a great addition to any Thanksgiving meal.
Sweet Potato Pie
I even got fancy and cut leaf shapes from a pie crust using leaf shaped cookie cutters.  Who says store bought pie crust can't be fancy?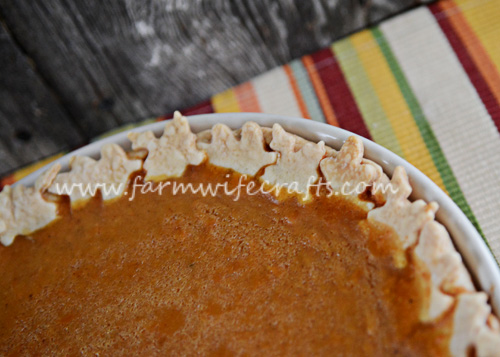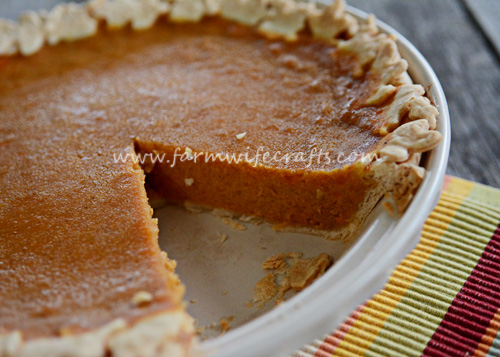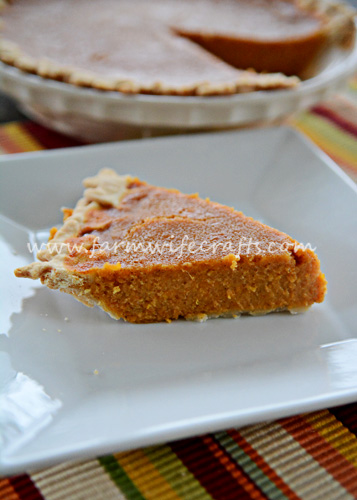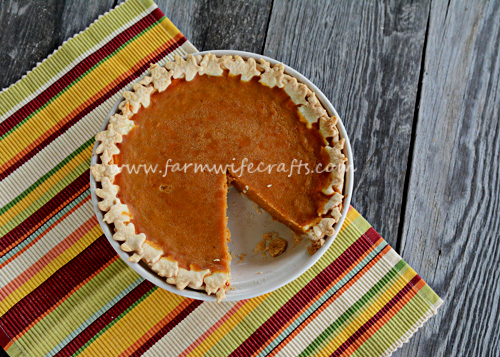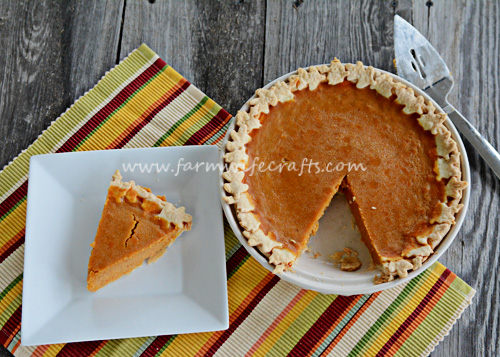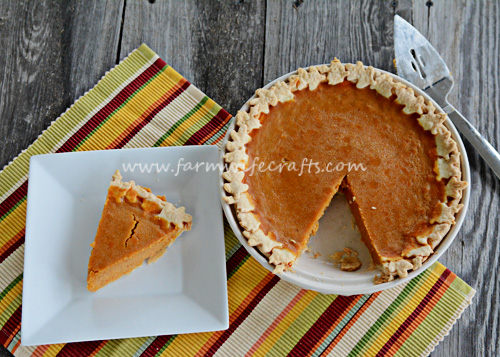 What You Will Need
1 pie crust (I used Pillsbury)
2 Cups mashed cooked sweet potatoes (2 medium sweet potatoes)
¾ Cup packed brown sugar
½ teaspoon nutmeg
½ teaspoon cinnamon
¼ teaspoon salt
¼ teaspoon butter
1 10 ounce can evaporated milk, divided
⅓ cup sugar
3 eggs
1 Tablespoon vanilla
What You Do
Peel and dice sweet potatoes. Place in a large pot and cover with water. Bring water to a boil, reduce heat to medium and simmer until the potatoes are fork tender. (About 20 minutes.) Drain.
Place drained sweet potatoes back in large pot. Add the brown sugar, cinnamon, nutmeg, salt, butter and half the evaporated milk. Cook on low and mash with a potato masher. Simmer for about 5 minutes. Remove from heat and allow to cool a bit.
Using a stand mixer, combine remaining evaporated milk, sugar, eggs, and vanilla. Mix well. Add the sweet potato mixture and mix well.
Pour the filling into the pie crust. Place pie pan on a baking sheet and bake for 10 minutes at 375 degrees. Reduce the heat to 325 degrees and cook for an additional 45-50 minutes.