Are you planning Thanksgiving dinner and trying to figure out how to keep the kids entertained while prepping the meal?  Get them outside to discover nature while collecting leaves for this adorable Leafy Turkey!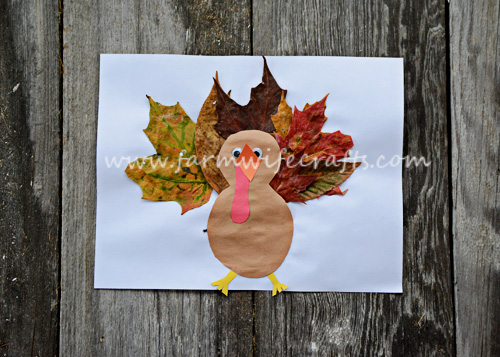 My girls loved finding the perfect leaves for their turkey.  B and Mel found different types and colors of leaves for their turkey while Jo wanted to have a "pink turkey" so she only collected "pink" leaves.
Leafy Turkey
For this craft you will need: white paper, brown, yellow, red, and orange construction paper, googly eyes, leaves of various colors, school glue, and scissors.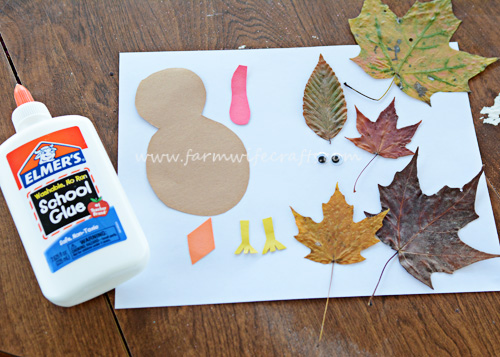 Begin by cutting a turkey shape out of brown construction paper followed by the feet, beak, and wattle.
Next, arrange the leaves on the paper then glue into place.  We picked several leaves, so we would have plenty if needed.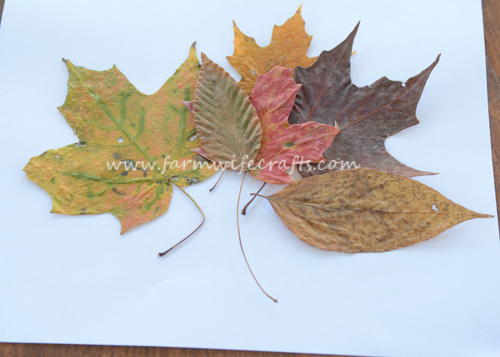 Now, glue on the body, eyes, feet, beak, and wattle.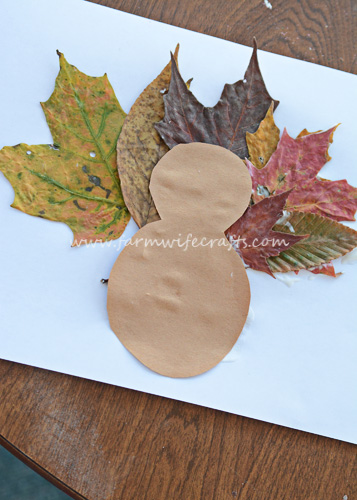 Allow it to dry and hang to display the kids' artwork!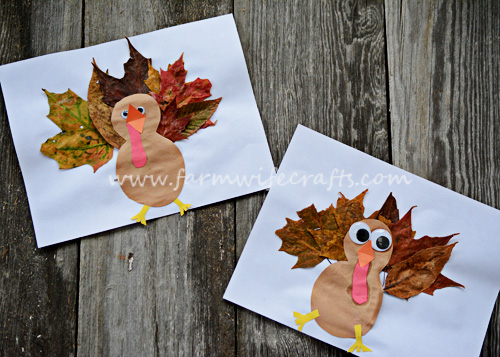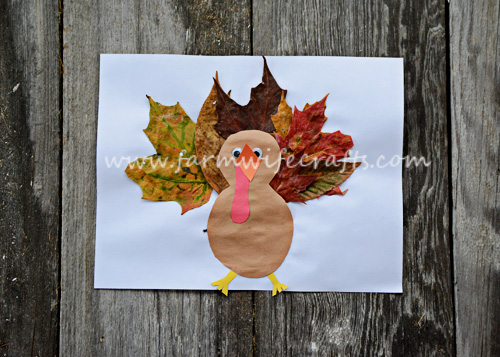 What You Will Need
1 sheet of white paper
scissors
5 or more leaves of various types and colors
What You Do
Collect leaves of various colors. (5 or more)
Cut a turkey body out of brown construction paper, a diamond for the beak from orange construction paper, feet from yellow paper, and a wattle from red paper.
Glue the leaves to the white paper.
Glue the turkeys body to the leaves.
Glue the eyes, feet, beak, and wattle to the turkey's body. Allow to dry.