Affiliate links were used in this post for items I love.
Looking for a fun, easy craft that may make your kids think you've lost your mind?  This Stained Glass Window Painting might be what you need in your life!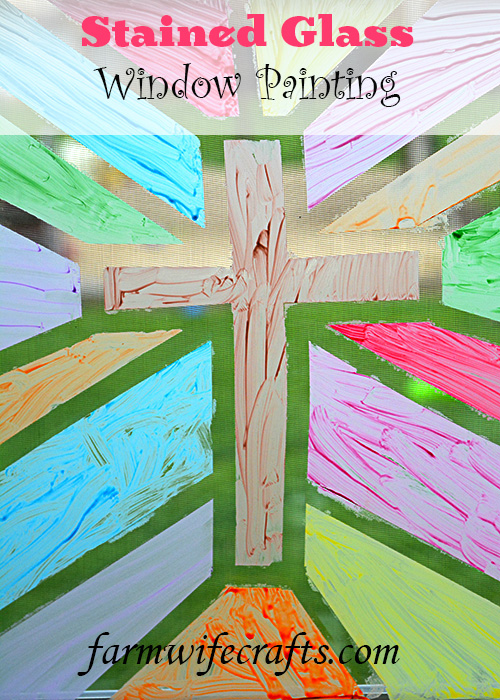 Since quarantine started, I've seen several neat ideas floating around Pinterest and Facebook.  My favorite crafts are the ones that I already have the supplies for.  This craft only requires 3 supplies that you may already have in your cabinet.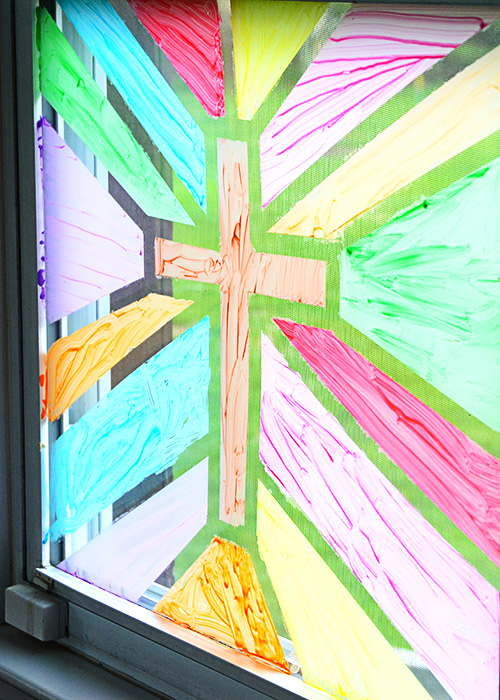 Now, when I told my girls what we were going to do, they looked at me like I had done lost my mind!!  I don't think they believed me when I handed them paintbrushes and told them they could paint the window.  Quarantine is making us all a little crazy, but this part I was dead serious about!
Stained Glass Window Painting
You will need:
water
Painter's tape or masking tape (I didn't have painter's tape…or couldn't find it in the basement…so we used masking tape.)
See, I told you this required minimal supplies!
Begin by laying out your design with tape on the window.  You can measure if you want, but I just eyeballed it!  Then add the colors of your choice to cups and add a SMALL amount of water and mix it up.  I added too much to the first color and it made it super runny, so I suggest you try one color at a time until you reach the desired consistency.  Then let the fun begin!!!!  We used one paintbrush for each color to make things a little easier.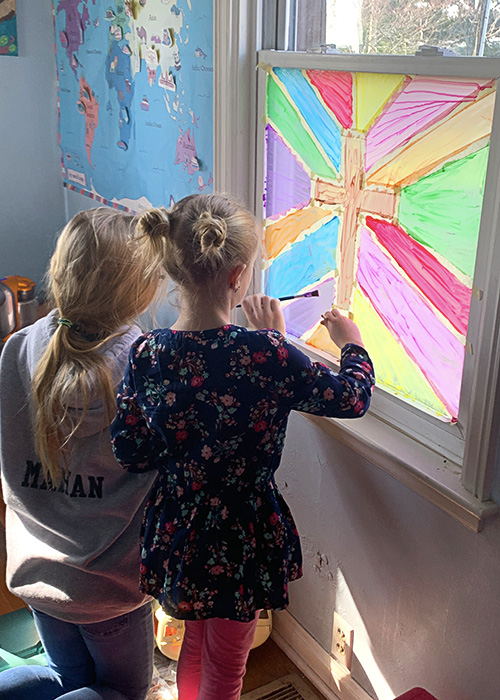 Even our oldest got in on the action!  Who wants to miss out on what will probably be the ONLY time mom lets you paint a window?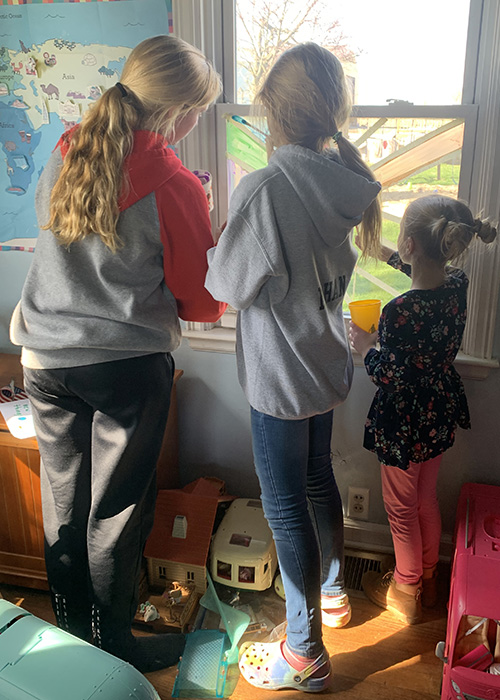 She's really a pretty good sport about craft time most of the time!


Once the paint dries you can peel off the tape to reveal your finished design.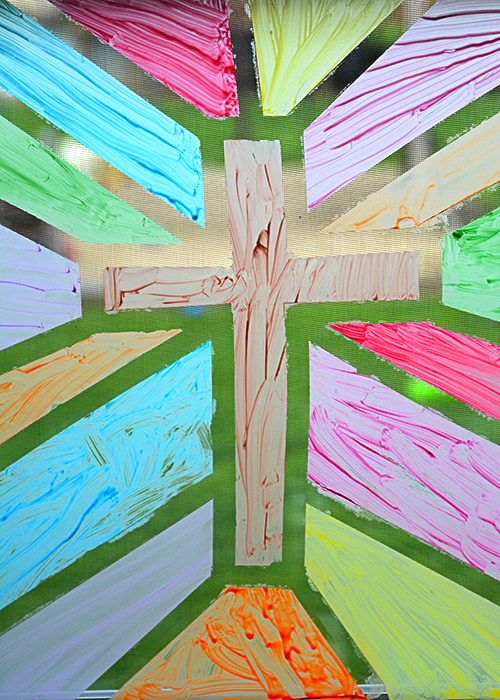 This is so pretty, I may leave it up all year long!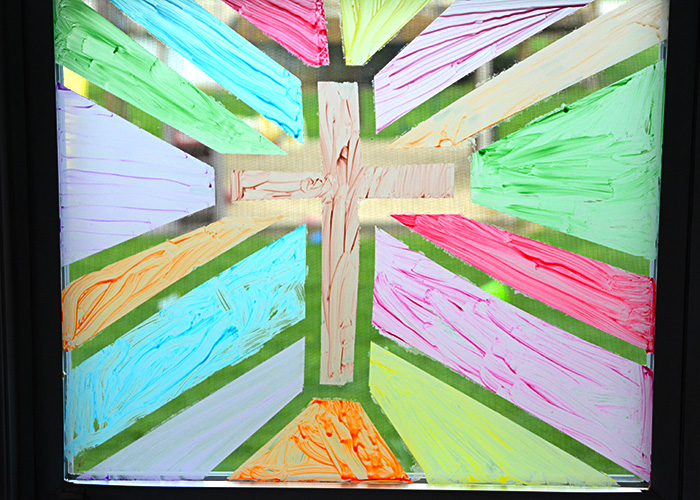 Stained Glass Window Painting
Instructions
Lay out your design on the window with the painter's tape of masking tape.

Add desired colors to cups and add a small amount of water and mix. I suggest doing a trial version with the first color to make sure it isn't too runny. You want it somewhat watered down, but not too runny or thick.

Paint the window.

Allow the paint to dry, then peel of the tape.