A simple craft to make with your toddler this winter are these snowflake paintings with masking tape.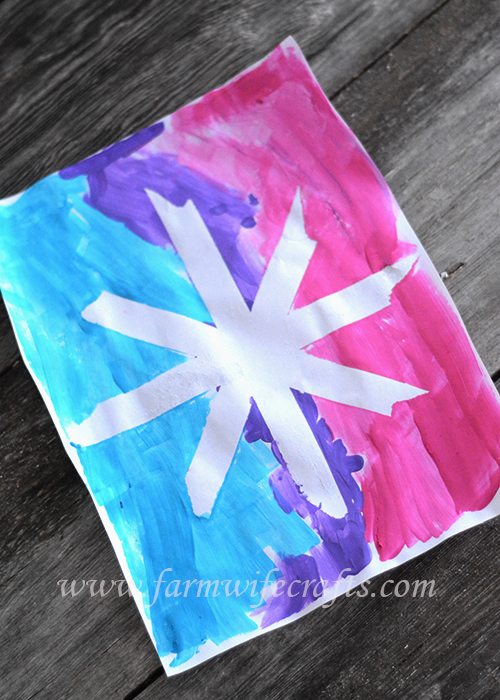 If you haven't noticed by now, most of my crafts are simple.  I've learned over time, that the simplest ones are the funnest.
Snowflake Painting With Masking Tape
You will need:
paint (you can use whatever colors your little one chooses.  I tried to talk Jo into only using blue, but she insisted on using pink and purple too, so blue, pink, and purple it was:)  Life's short.  Let the girl use whatever color paint she wants!
Begin by placing making tape on the cardstock to make a snowflake shape.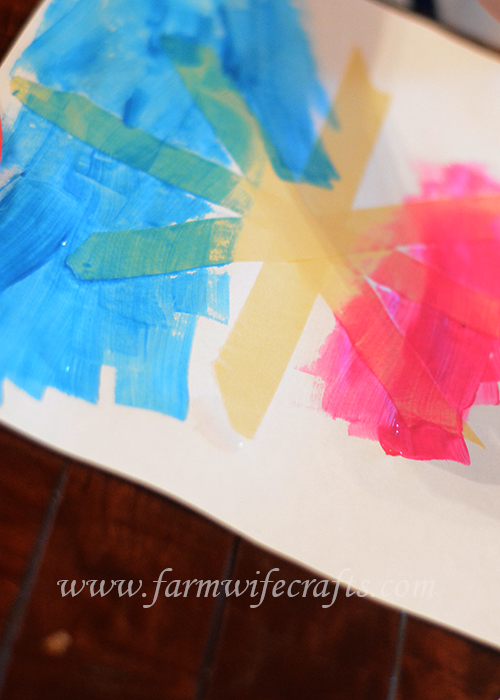 Now, for the fun part!  PAINT!!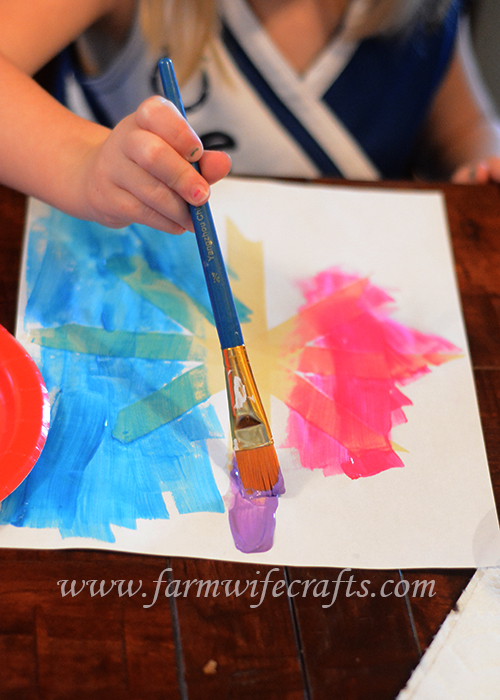 I had to encourage Jo that it was okay to paint over the masking tape.  She thought she was breaking a rule, but I assured her it was okay and that the end result would be magical!;)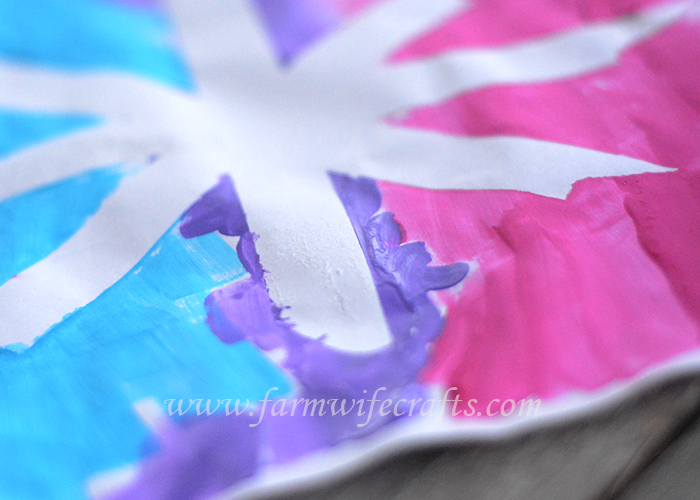 Let the paint dry well and then carefully peel the masking tape off the paper.
This was the best part!  Jo definitely thought it was magic!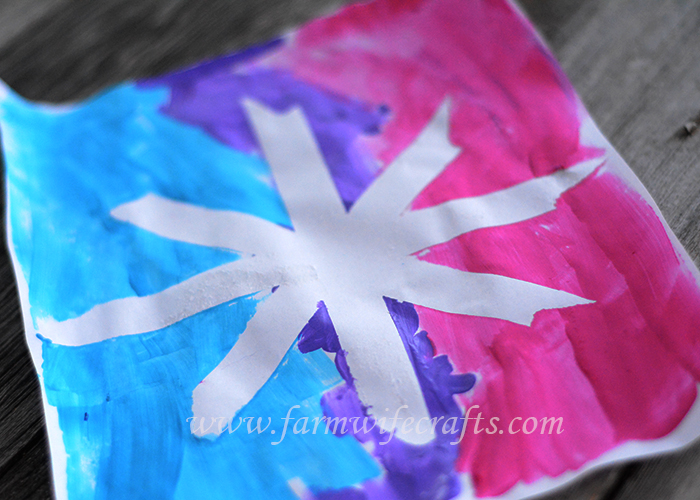 That's it!  I told you it was simple!
Snowflake Painting with Masking Tape
Instructions
Place the masking tape on the cardstock in the shape of a snowflake.

Paint the entire paper, even over the masking tape.

Allow the paint to dry completely, then carefully peel the tape off the paper.



Affiliate links were used for products I love!