Looking for an easy slowcooker recipe for the big game?  These Slowcooker Honey BBQ Wings are so easy to whip up and you can cook them in the crockpot while you get everything else ready or enjoy time with your guests!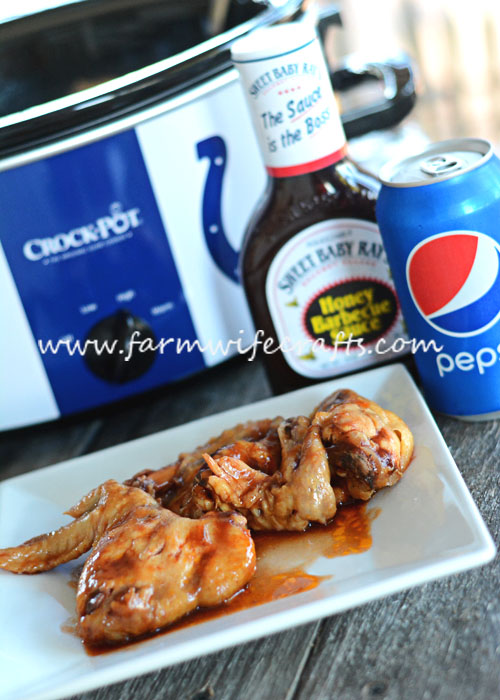 I'm not going to lie, I'm a tad disappointed that the Colts didn't make it to the big game, but that won't stop me from celebrating with friends.  There's still plenty to love about the game besides the teams, including: Luke Bryan!!!!  who will be singing the National Anthem, the halftime show, the commercials, and of course, the food!!!!  We usually do a bunch of finger foods which I happen to love!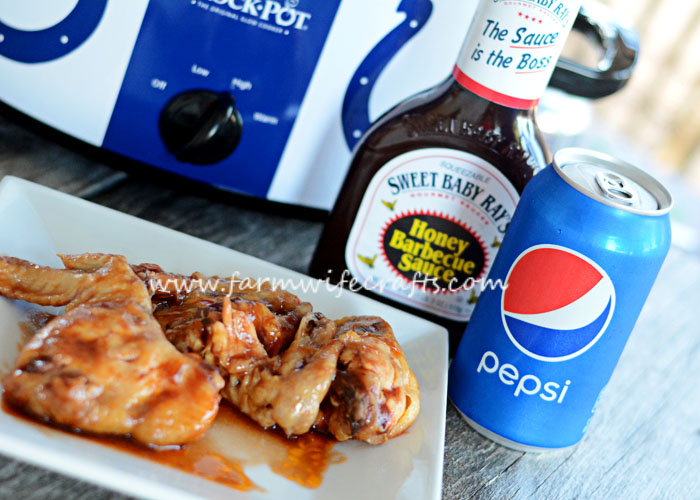 Slowcooker Honey BBQ Wings
This recipe is only 3 ingredients!  All you need are 12 thawed chicken wings, one bottle of Sweet Baby Ray's Honey Barbecue Sauce, and 6 ounces of Pepsi.  Since you are only using half the can, enjoy the other half…maybe mixed with an adult beverage??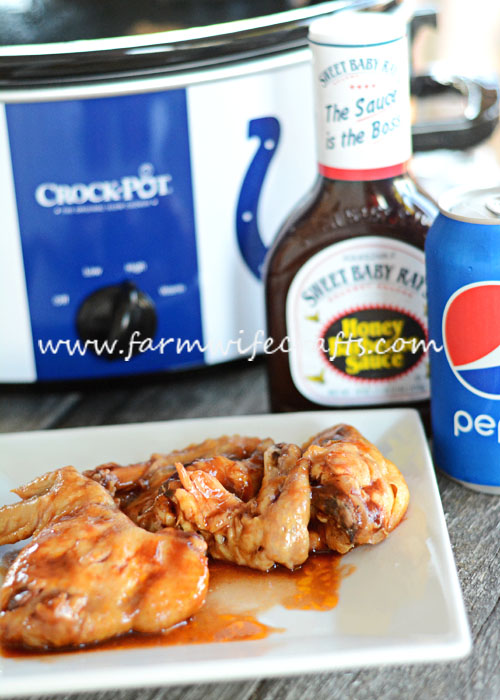 Place the wings in a crockpot.  I used my 6qt. crockpot and it worked well.  If you have any crockpot liners laying around, use one to help cut down on the mess later.  Cook on high for 3 hours.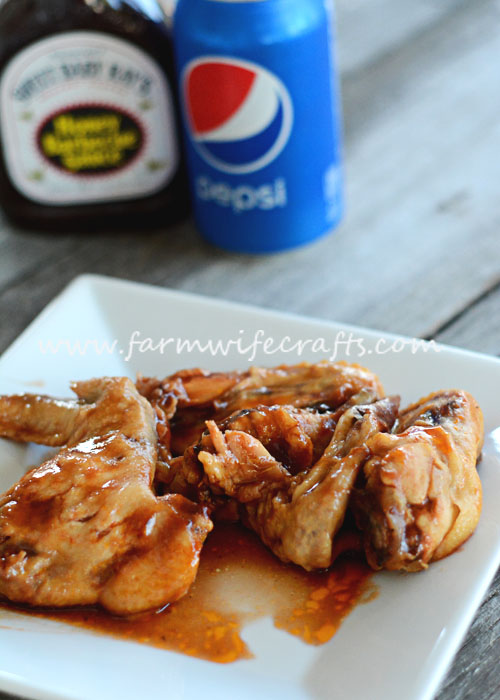 After 3 hours drain any juices from the crockpot.  In a bowl, stir together the BBQ and Pepsi and pour over the wings in the crockpot.  Cook on high for another 30 minutes or more.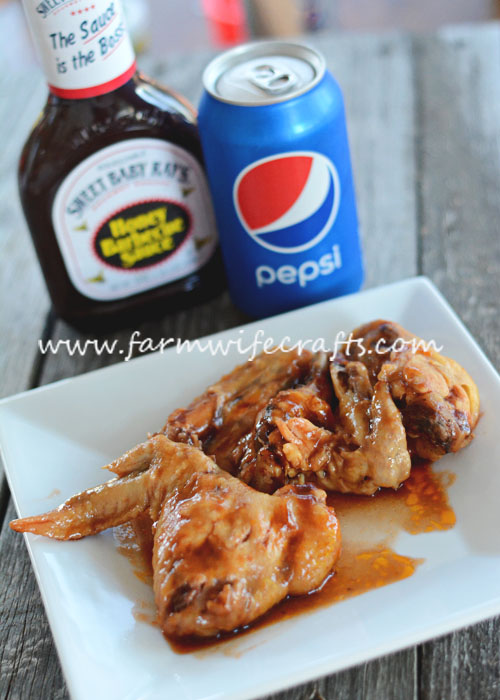 Enjoy!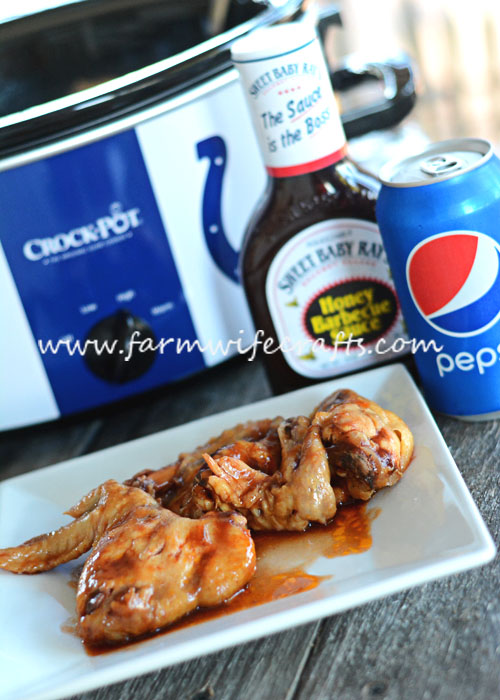 What You Do
Place wings in the bottom of crockpot.
Cover and cook on high for 3 hours.
After 3 hours, drain all liquid.
In a bowl, stir the Pepsi andBBQsauce together.
Pour over the wings.
Cover and cook on high for an additional 30 minutes or more.


For more great crockpot recipes visit:
Affiliate links were used for products I love.