This post was shared over at Meal Plan Monday by Southern Bite.
Looking for an easy, yet hearty recipe to feed your family this winter?  This slow cooker beef stew and rice is the perfect comfort food to enjoy on a winter night.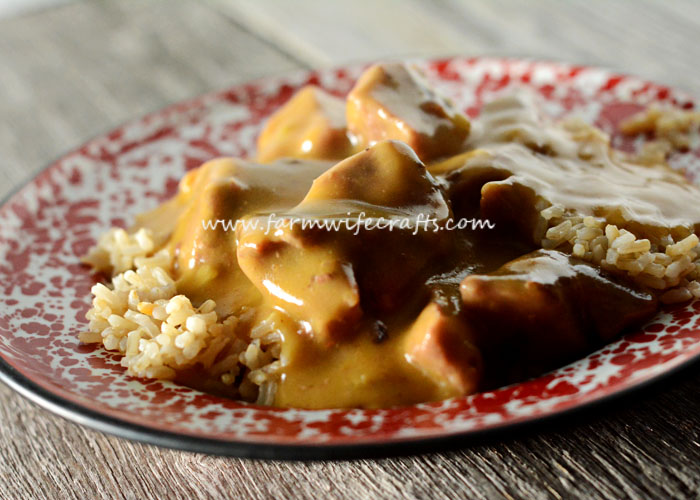 My husband was raised on this meal and it quickly became a family favorite around here.  Our girls love it too!  I have made this recipe both in the crockpot and in the oven and it turns out great both ways.  There's something about cooking something slow on a cold winter day.  We don't only enjoy this meal in the winter.  It's great year round too!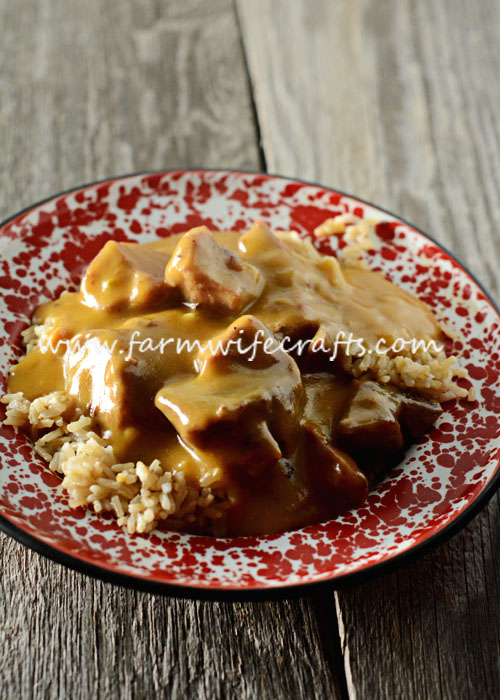 Thaw the stew meat in the fridge.  Stew meat are boneless cuts of meat, mainly from the chuck area of a cow, but can be made from other cuts as well.  If you don't have any stew meat, or can't find it at the grocery store for some reason, you can use a regular chuck roast and cut it into 1 inch pieces.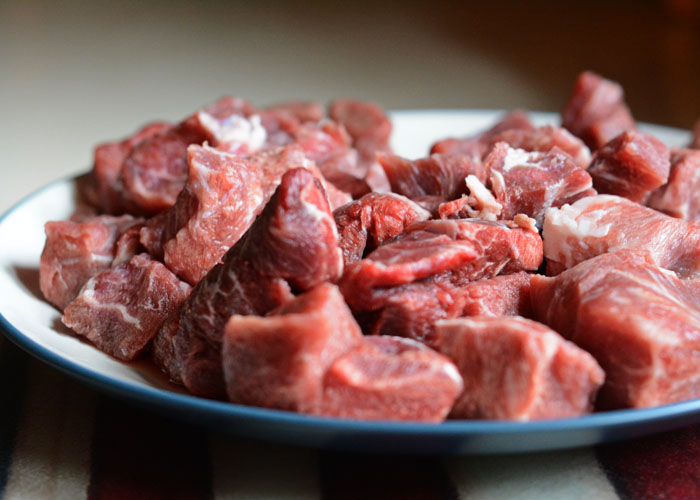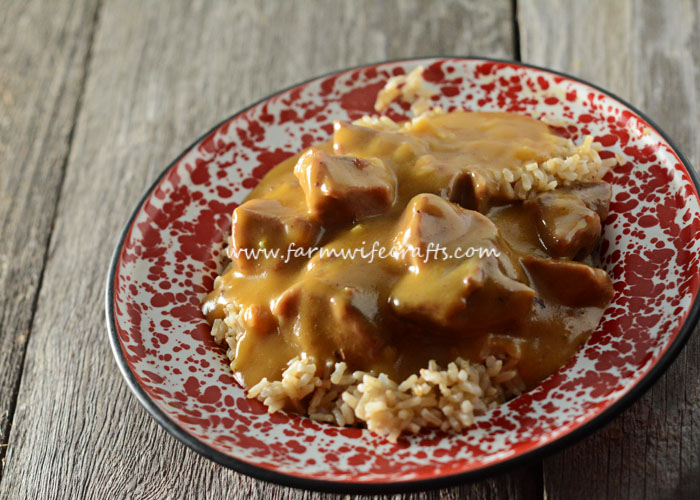 Place the stew meat in a baking pan and top with cheddar cheese soup, cream of celery soup, and cream of chicken soup.  Cover evenly with a spatula.  For the slow cooker version: Cook the meat on low for 6 hours.  Do not add the soups yet.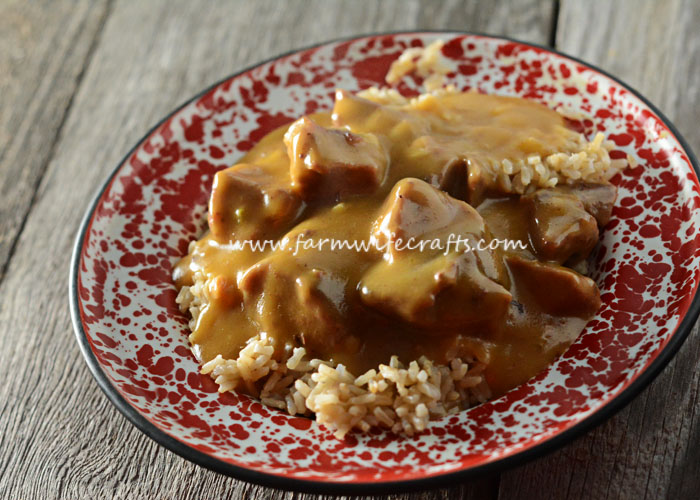 In a 350 degree oven, cook for three hours.  I usually stir it once every hour to keep prevent sticking.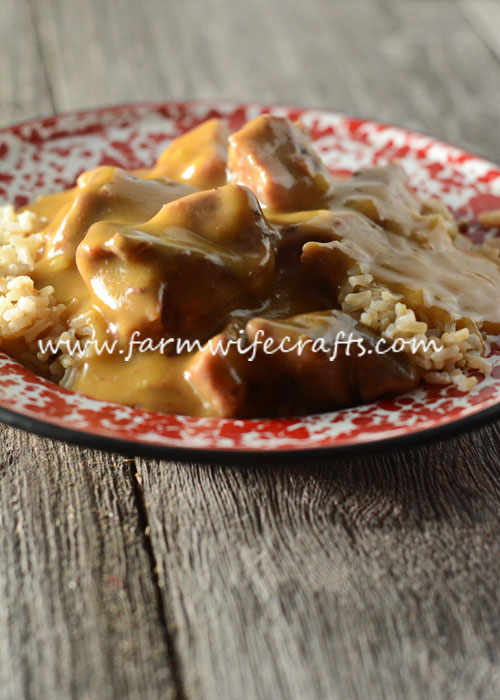 For the slow cooker version: after six hours, drain the meat then return to the slow cooker.  Top with the soups and continue to cook on low for another two hours.
Prepare the rice according to package directions.  We like minute rice…I'm not gonna lie.  Remove from the oven or slow cooker and serve over rice.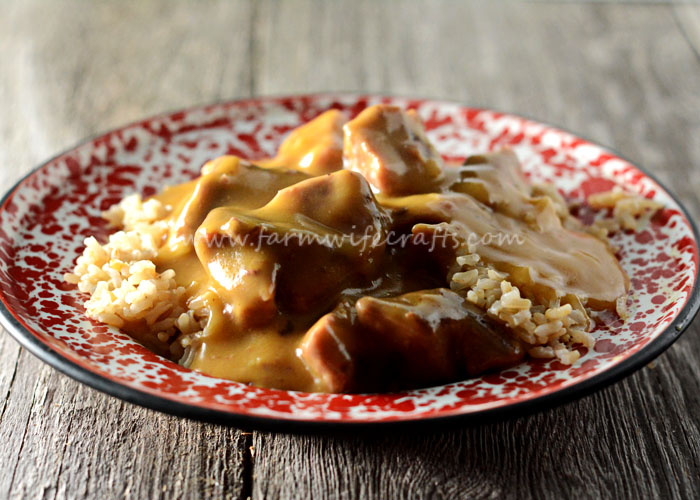 Don't like rice?  Serve over mashed potatoes, noodles, or it's good by itself too!
Slow Cooker Beef Stew and Rice
Instructions
Stovetop version

Preheat oven to 350 degrees

Place thawed stew meat in a baking pan.

Evenly spread the cream of celery, cream of chicken, and cheddar cheese soups over the stew meat.

Bake for 3 hours, stirring every hour to prevent meat from sticking to bottom of the pan
Slow Cooker version
Place stew meat in bottom of a slow cooker with a 1/2 Cup water

Cook on low for 6 hours.

After six hours, drain liquid then top stew meat with cream of celery, cream of chicken, and cheddar cheese soup.

Cook on low for an additional 2 hours.

Serve over rice. (cook according to package directions.)



For more great recipes, visit:
Affiliate links were used in this post for products I love.