Looking for a twist on the same old garlic bread that you always serve on Pasta Night?  Look no further!  This recipe for Mom's Easy Cheesy Garlic Bread is a winner!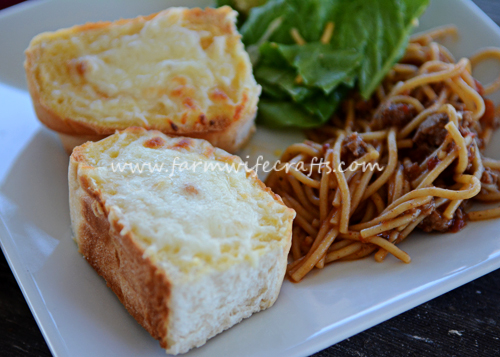 B loves bread.  She would eat it for three meals a day plus as a snack in between if I would let her.  Only bread.  Nothing else.  When I make spaghetti, or any other pasta dish, I usually bake the Texas Toast garlic bread at the store.  It's good, but since I'm always willing to try new recipes, I decided to change things up a bit.  I was browsing Gooseberry Patch's latest cookbook, Christmas at Grandma's and came across this recipe.  It sounded quick and easy…SCORE!  Gooseberry Patch always lists whose recipe it is and where they live.  I always like to look to see if anyone is from the Hoosier State.  I was surprised to see that for once, this person was.  Then I looked at the name and it was my good friend Cris' recipe from Recipes That Crock!  If you haven't checked out her site, you should.  She makes all kinds of good stuff in a crockpot!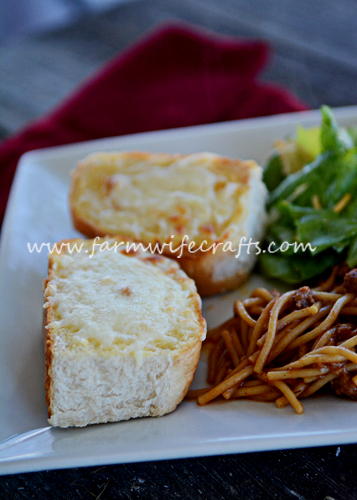 So, back to this cheesy bread!  Our little bread lover was a bit apprehensive since it wasn't the usual, but she quickly gave it two thumbs up!  I may have let her have three slices;).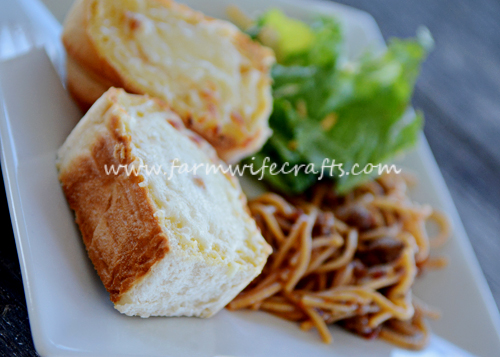 Mom's Easy Cheesy Garlic Bread
All you do is slice the Italian loaf into 12 pieces, top with butter, garlic powder, and mozzarella cheese and broil for a couple minutes.  Easy peasy!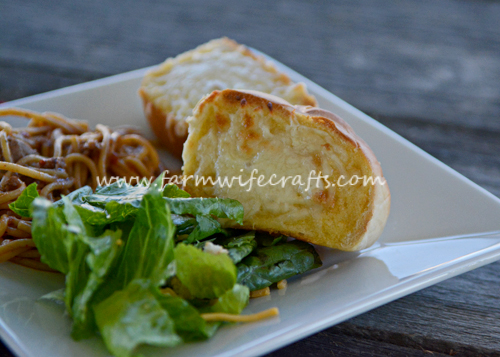 This will now be my go to recipe for garlic bread!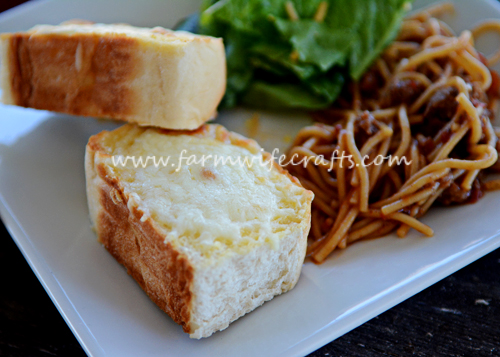 Mom's Easy Cheesy Garlic Bread
Ingredients
1

loaf Italian bread

sliced into 12 pieces

1/2

Cup

butter

softened

garlic powder to taste

2

Cups

shredded mozzarella cheese
Instructions
Spread bread slices on one side with butter; place on baking sheets.

Sprinkle bread with garlic powder. Top with mozzarella cheese.

Broil for 2 to 3 minutes, until bread is toasted and cheese is melted.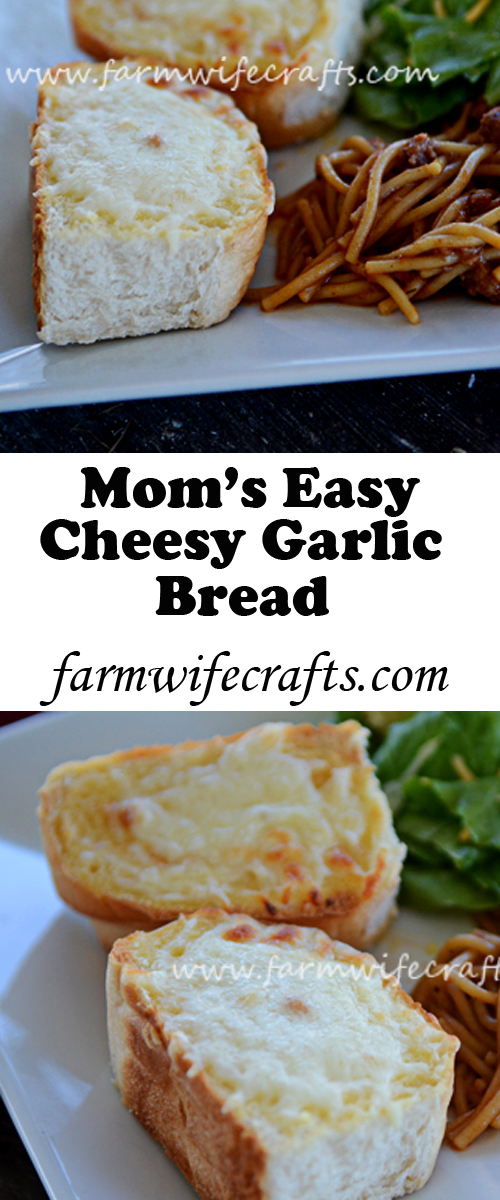 Gooseberry Patch did give me a cookbook, but all opinions and photos are mine.