This giveaway is now closed!
I hope you all had a fantastic Thanksgiving and were able to spend it with the ones you love most!  My belly and heart are full and I am anxiously awaiting Christmas, but trying not to be too distracted by everything else going on around me, so that I am able to completely enjoy the season and what it means.
Holiday shopping is upon us.  Did you venture out on Black Friday, or even Thanksgiving?  Not me!  But, it is Cyber Monday and have I got a deal for all of you.  I have been cooking out of Gooseberry Patch's latest cookbook, Sunday Dinner at Grandma's and I have one to giveaway to one lucky reader!

This book has so many simple and hearty meals that you will enjoy them while instantly reminiscing about the good ole days spent around Grandma's kitchen table.  I can remember spending a week every summer at my grandma and grandpa's house.  They didn't live too far away, but it was still a treat to get to spend a whole week with them, just my sister and me.  On Thursdays my grandma would run all of her errands in town and if we cleaned our plates then she would take us to the Dollar Store and let us pick out a treat.  Then we would come home and deliver an ice cold tea to my grandpa who would be working somewhere on the farm.
Gooseberry Patch Cookbook Giveaway
Here's a look back at the recipes that I made from this cookbook: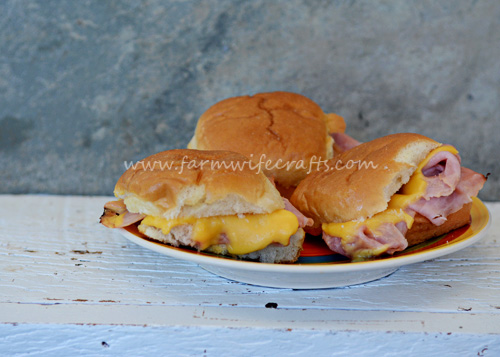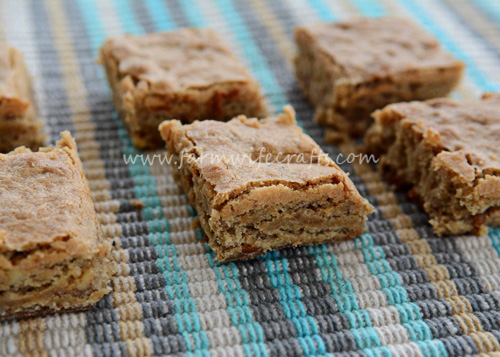 And finally, this yummy Pork Chop Delight…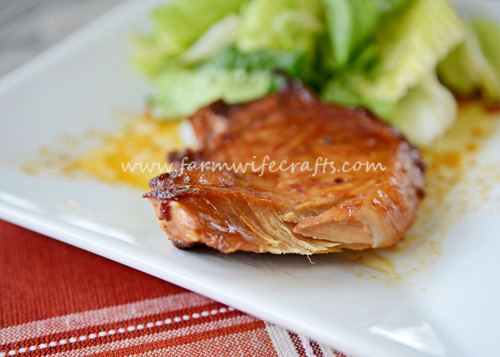 It wouldn't be a contest without rules, right?  Don't worry, I'll keep it short and sweet!  To be entered to win a copy of Gooseberry Patch's cookbook, Sunday Dinner at Grandma's simply leave a comment below WITH YOUR EMAIL ADDRESS.   If you do not leave your email address, you will not be entered as that is the only way I will be able to contact you to let you know you have won.  One entry per person please.  Giveaway will end at midnight EST on December 10, 2015.   A winner will be picked at random.  The winner will be notified via email and will have 48 hours to respond.  If the winner does not respond within 48 hours, I will pick another winner.  Thanks for entering!
While Gooseberry Patch did provide me with a cookbook, all photos and opinions are mine.