Tomorrow is Sunday, November 29 and is also the first week of Advent.  This easy to make Advent wreath is a great way to help kids count down the 4 weeks until Jesus' birth.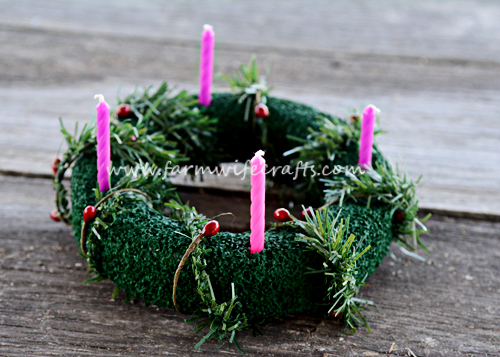 In August I stepped way out of my comfort zone and began teaching Religious Ed to first graders.  I never considered myself to be a teacher…nor do I still.  I always thought there was someone way more qualified for the job.  Yes, I attended Catholic school for 7 years and my family has a deep Catholic faith, yet I was still hesitant to accept, but I did and I'm so glad I said yes!  Not only are the kids learning (at least I hope they are;)), but I'm learning right along with them.  We have already made several crafts to go with their lessons and I will show them to you throughout the year.
Advent Wreaths
Last Sunday we made Advent wreaths.  We made them a week early so the kids would have them at home for the first Sunday of Advent.  As a kid, and even today, Advent was always one of my favorite times in the church.
For the Advent Wreaths you will need: a small styrofoam wreath, green acrylic paint, sponge brush, wire garland( I found some at a local craft store), 1 pink birthday candle, and 3 purple birthday candles.  Our local Wal-Mart sold candles in packs of all pink and all purple, but if you can only find the combo packs, you may need to buy a couple packs.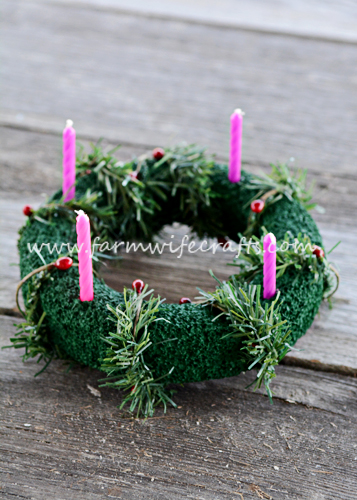 First, paint the wreath with green paint using the sponge brush.  Allow the paint to dry.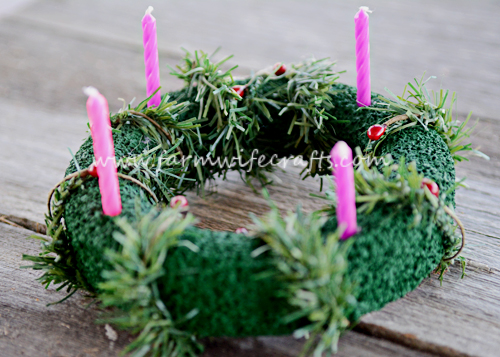 Once the paint is dry, add the wire garland.  Overlap the beginning of the garland to hold it in place and make sure to keep the wire tight.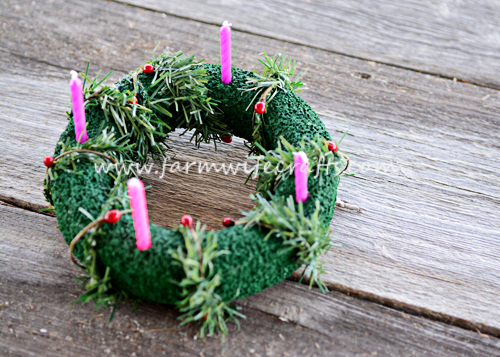 Finally, add the candles…3 purple and 1 pink.  The candles can be lit each week, but please use caution while they are burning.  They aren't meant to burn for a long period of time.
Advent Wreath
Ingredients
http://amzn.to/1OsHDfK

wire garland

3

purple birthday candles

1

pink birthday candles
Instructions
Using the sponge brush, paint the wreath green and allow to dry completely.

Tightly wrap the wire garland around the wreath.

Add the candles.