The leaves are falling quickly here in the Midwest.  The girls have enjoyed raking them into a pile and jumping in them.  What kid doesn't love to do that.  One day last month, while B was in the fields with her dad, I only had Mel and Jo so we decided to do a quick little craft.  These Googly Eye Leaf Creatures were the perfect craft to whip up.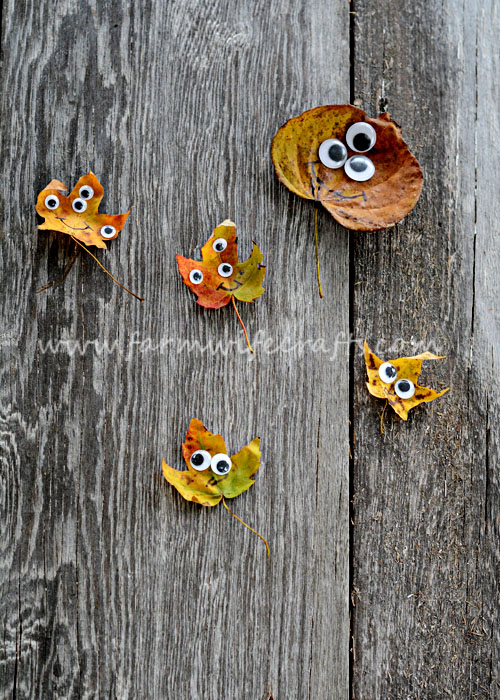 Mel and Jo went outside to find the most perfect leaves for their googly eye leaf creatures.  It was a fun little scavenger hunt that gave me 5 minutes of quiet time:).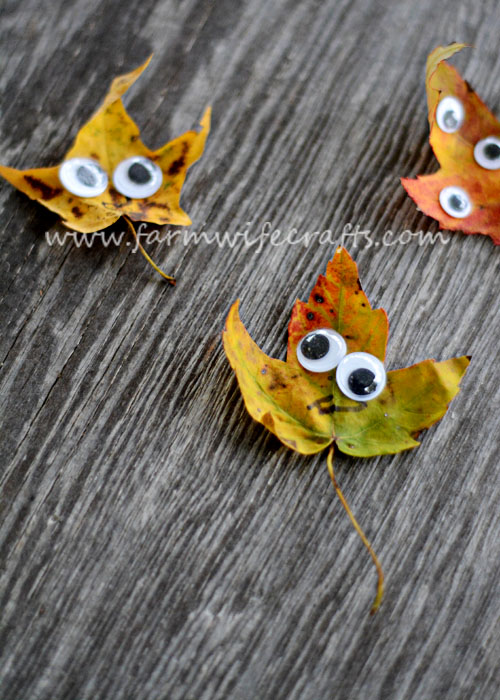 Googly Eye Leaf Creatures
You will need: leaves, googly eyes, white school glue, and a black Sharpie marker.
If you have more time to prepare, you can press the leaves in a book to flatten them, but we didn't have time for that:)
All you do is glue the eyes to the leaves.  As many eyes as you want.  Some of our's only have one, some have two, some have three.  Just have fun with it!
Next, add a mouth with a black sharpie marker.  Let it dry and you are done.  I told you it was so easy!  This might have been one of the easiest crafts we have ever done!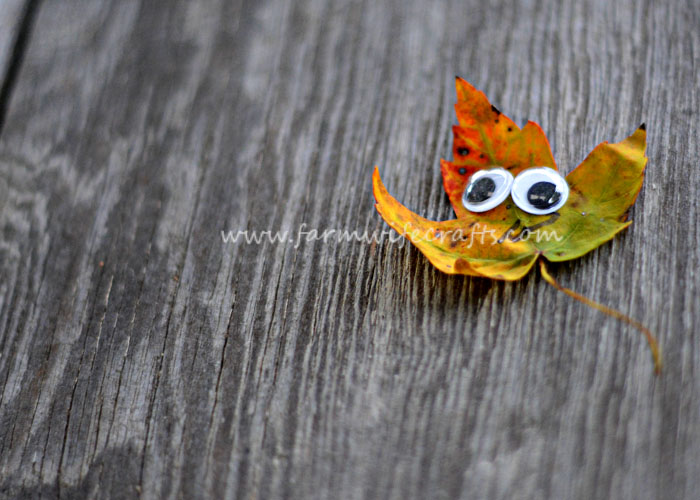 We added some tape to the back and decorated our kitchen cabinets with them.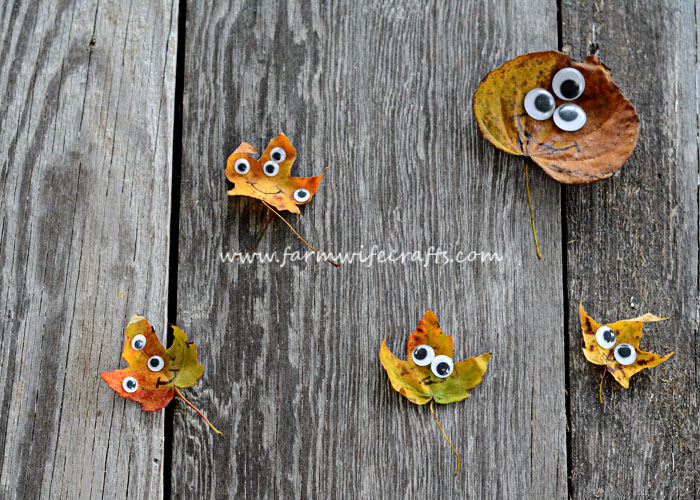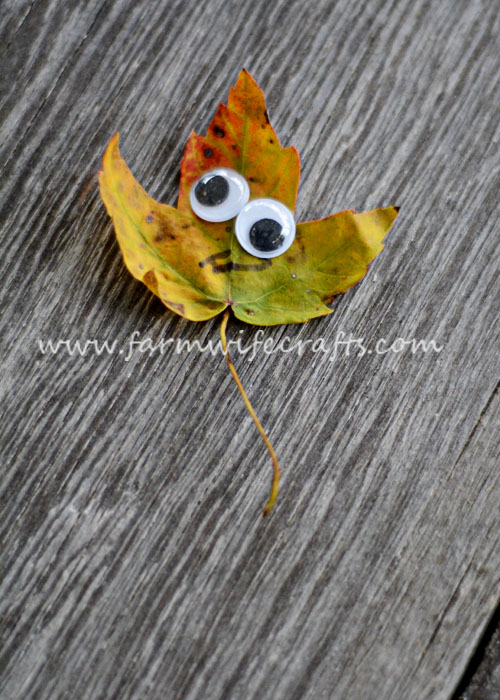 Googly Eye Leaf Creatures
Instructions
Collect leaves. Press them together in a book (optional). We didn't do this because of timing.

Glue googly eyes to leaves.

Add a mouth.

Let dry.