Are you looking for a craft to make with your kids this St. Patrick's Day that you can enjoy year after year.  This Fingerprint Four Leaf Clover Canvas is just the thing, plus it will look adorable hanging on your wall.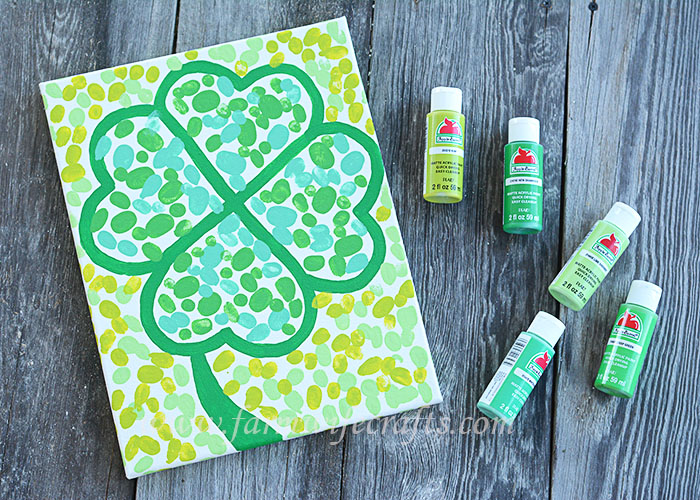 The idea for this craft stemmed from my Valentine's Day Fingerprint Canvas.  I look forward to getting it out every February and am always a little sad to have to take it down when Valentine's Day is over.
FINGERPRINT FOUR LEAF CLOVER CANVAS
This craft is fairly easy to make.  All you need is an 11×14 canvas (larger or smaller whichever your preference), a heart stencil (I found one on the internet and sized it to the size I needed. Here is the link to the image I used), a pencil, paintbrushes, and various shades of green paint.  I prefer Apple Barrel paints, but I'm sure any latex paint will work!
Begin by tracing the heart four times to make a four leaf clover shape.  Then add a stem to the bottom.  I free handed it.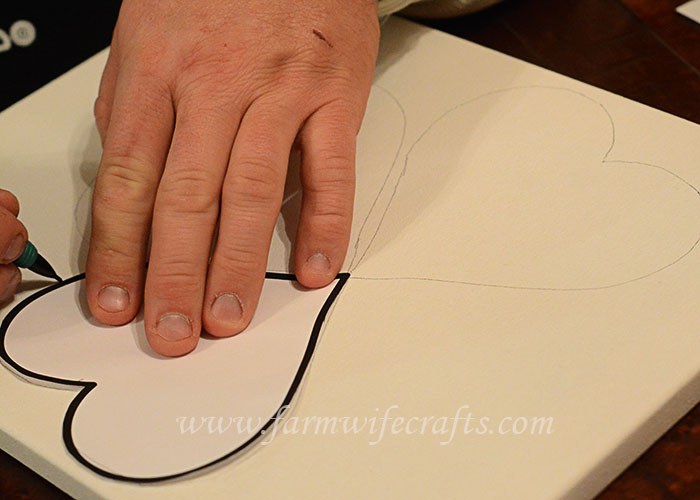 If you have a gap between the hearts, don't panic.  You can fill it in with paint in the next step:).
Next, outline the pencil lines with green paint.  I chose to outline mine with the darker shade of green.
Allow this to dry.
Now comes the super fun part.  My girls love dipping their hands in paint, so they love when they actually get to fingerpaint without getting in trouble:)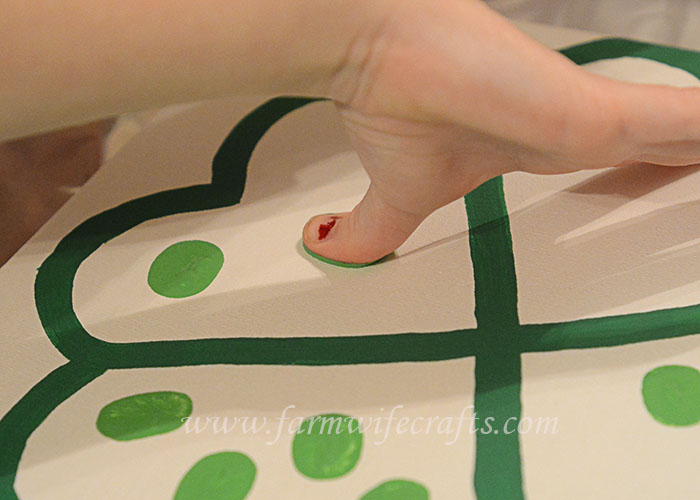 They can use any finger they like.  The middle went first and chose to do thumbprints, but the other two did finger prints.  I had two different shades of green that I used for the inside of the clover.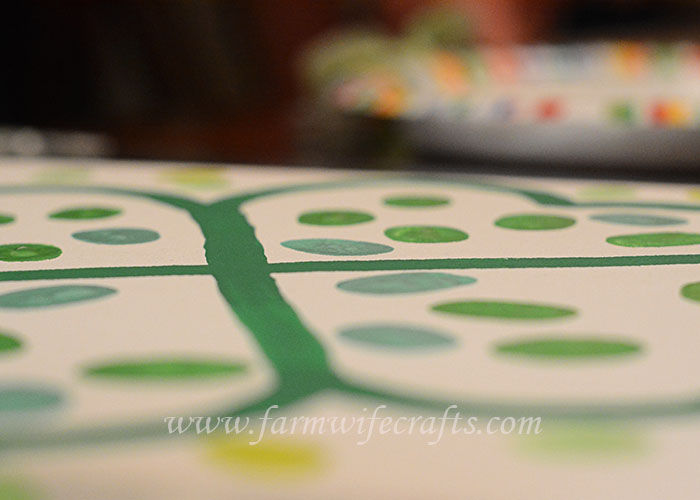 I had two lighter shades of green that I used for the outer part of the canvas around the clover.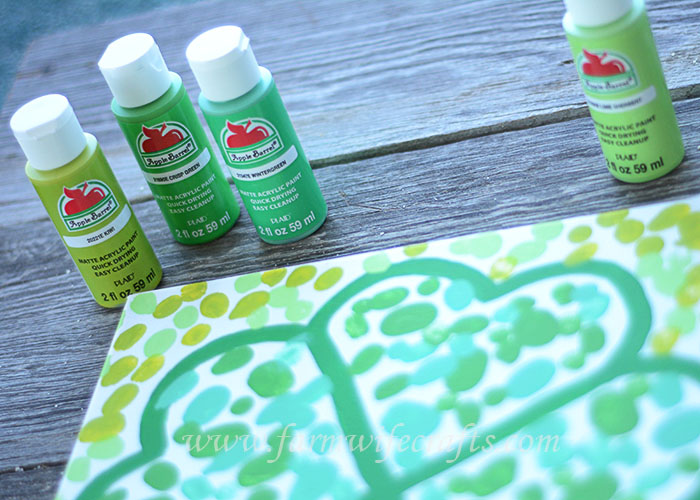 Once the paint is dry, it is ready to hang on the wall!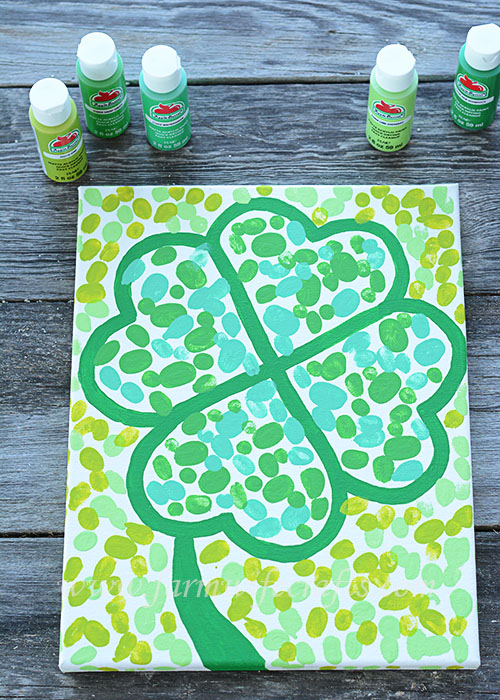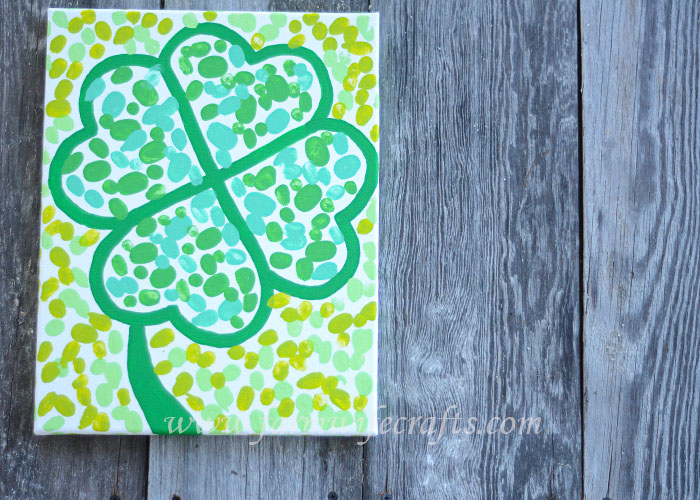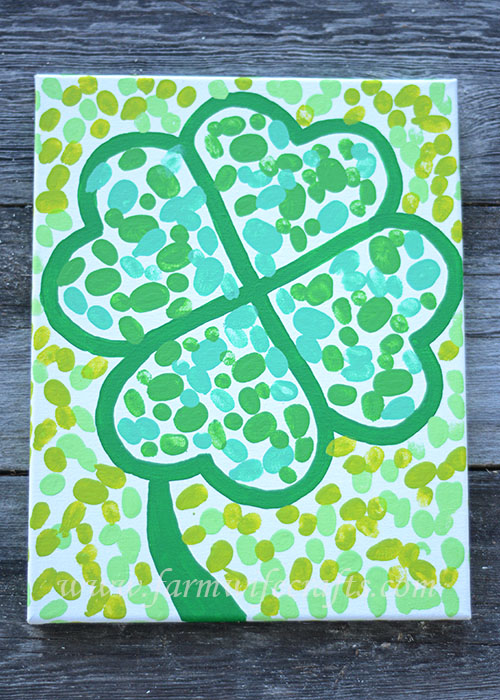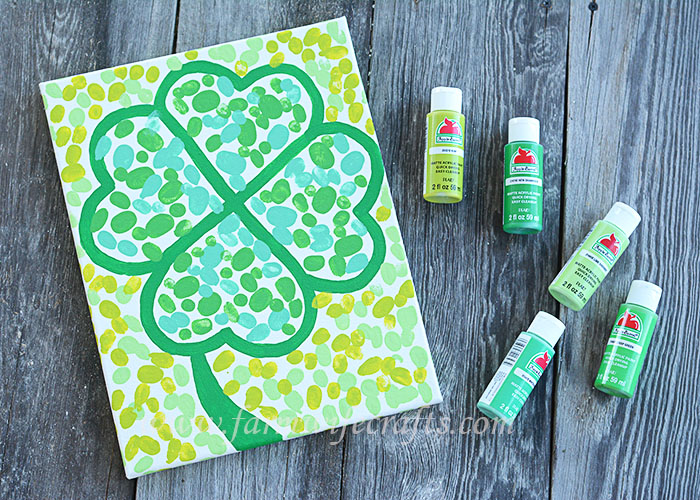 What You Do
Trace the heart 4 times onto a canvas to make a clover shape. Add a stem.
Paint over the pencil lines with a green shade of paint. Allow the paint to dry completely.
Dip fingers in various shades of green paint and start decorating the inside of the clover.
Dip fingers in green paint and decorate around the outside of the clover.
Allow to dry.