This post was shared over at Weekend Potluck.
Are you looking for a comfort food type recipe that is easy to make?  This Slow Cooker Beef Stew is just what you need in your life!!  It is super easy to make, can be thrown in the crockpot before you leave for work, and is a tried and true family recipe that has been passed down for generations in my husband's family!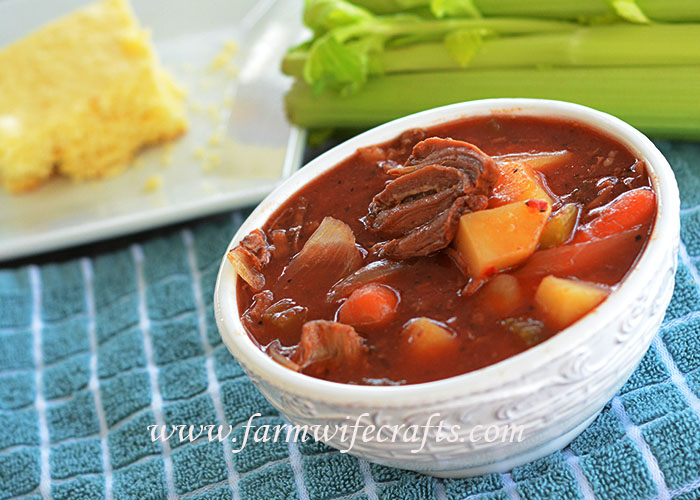 This recipe came from one of my favorite cookbooks in my kitchen, Crane Family Recipes from the Hoosier Heartland.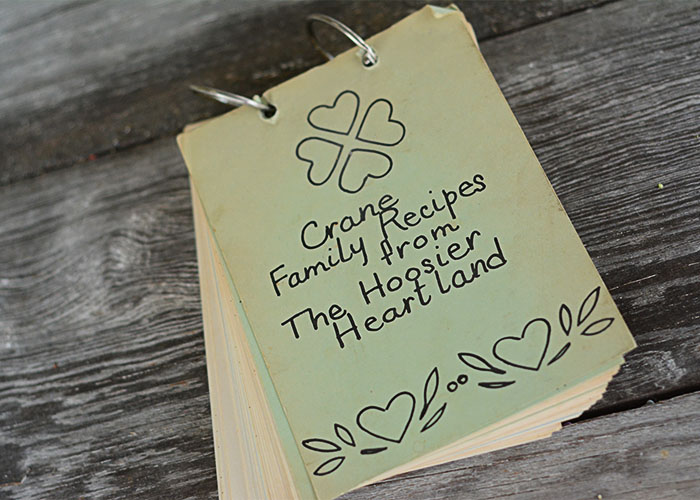 Sorry, folks!  You won't be able to have this cookbook Amazon Primed to your doorstep.  This is one of those good ole typed with a typewriter cookbooks:)  I think the recipes that have been around for years are my favorites.
Now, for a quick little family story…maybe not quick…it's definitely a longer post than I normally share:)
I'm sure you've noticed that we are a farm family with (gasp!) 3 girls!  So, who on earth is going to carry on the family farm when we are gone, I mean that is totally a man's job, right?!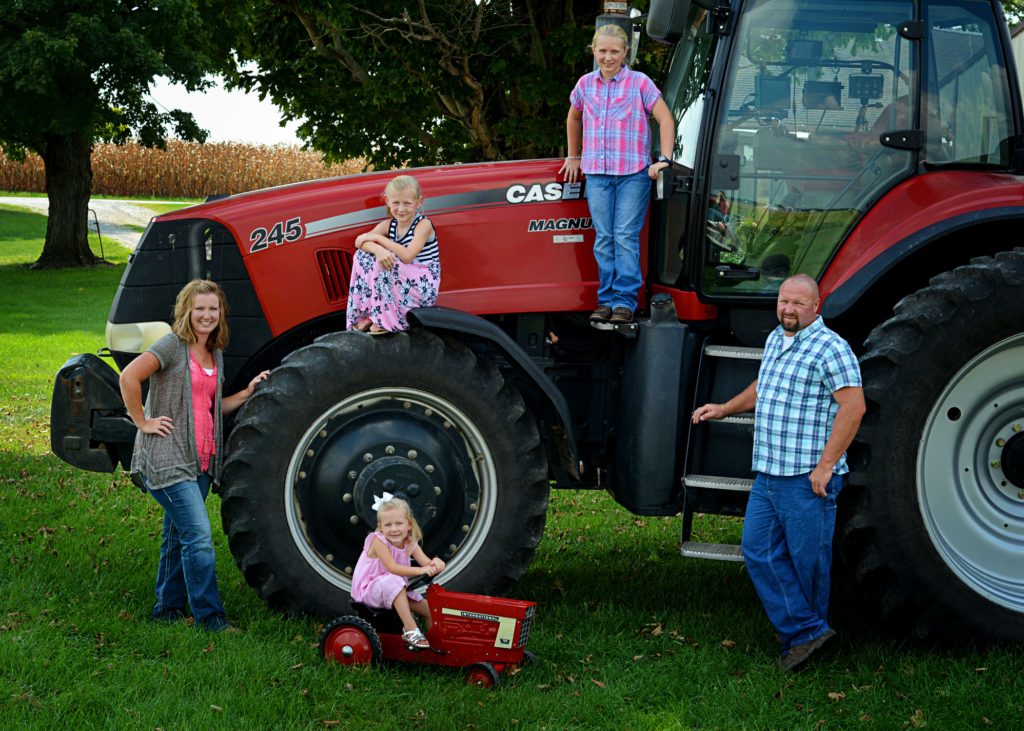 I get asked this question a lot.  I used to get pretty upset about it.  Some people joked about it, but some were just downright rude.  I can remember a grocery clerk  asked me one time, "I bet you wish that last one was a boy."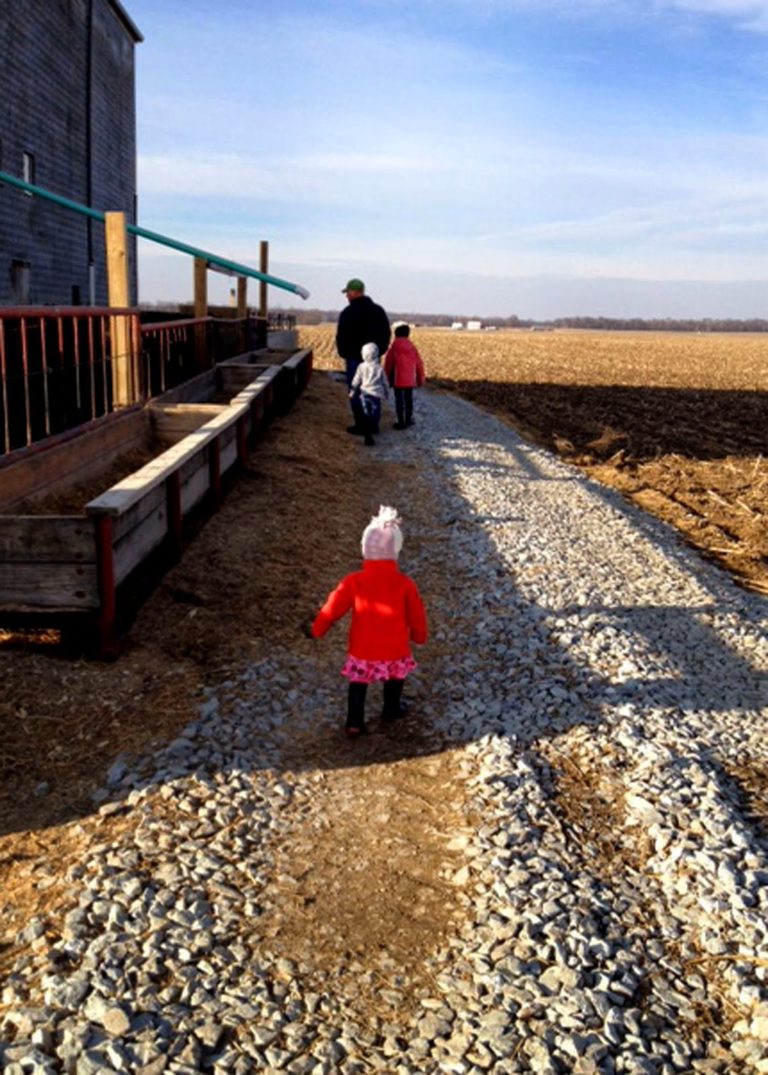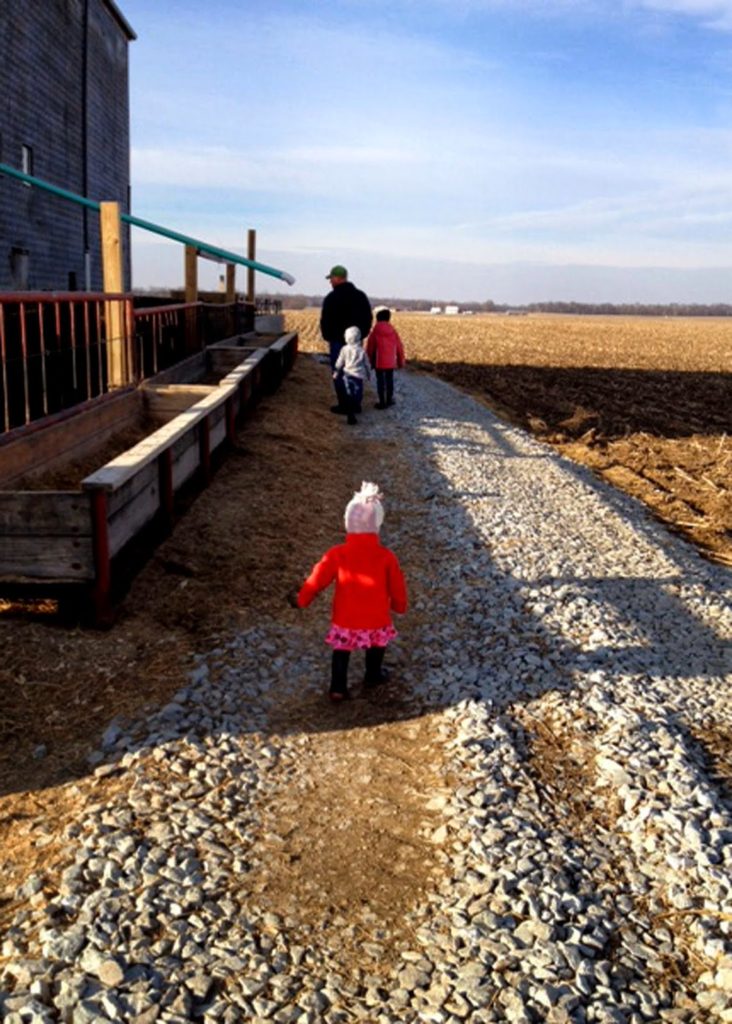 You see, we are raising our girls to understand that they can do anything they put their mind too.  Our oldest wants to go to school for something in the Ag field and then return home to the family farm.  She's only 11 and I know that things can definitely change by the time she's ready to head off to college, but we aren't discouraging her.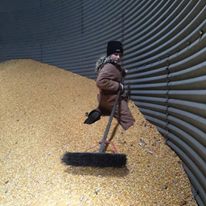 In our small community there is a dairy farmer that had three daughters.  He is retired and one of his daughters and husband now manage the farm.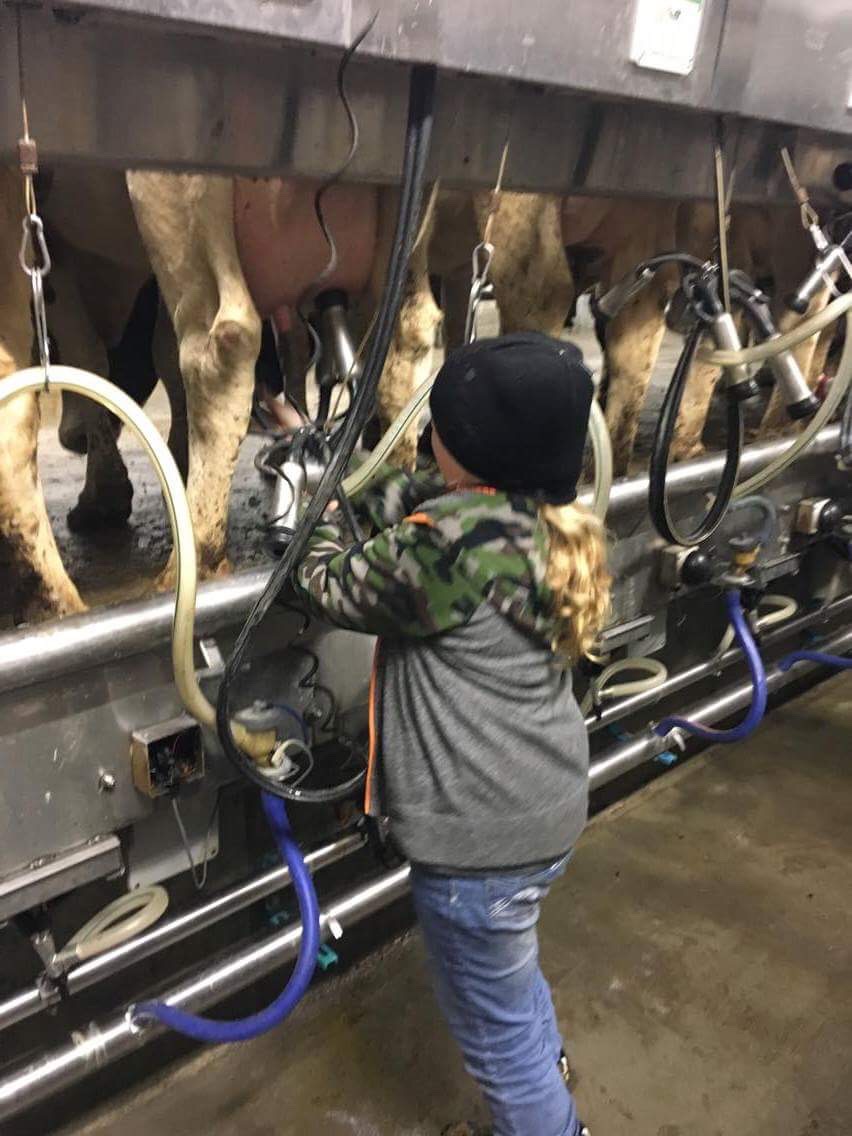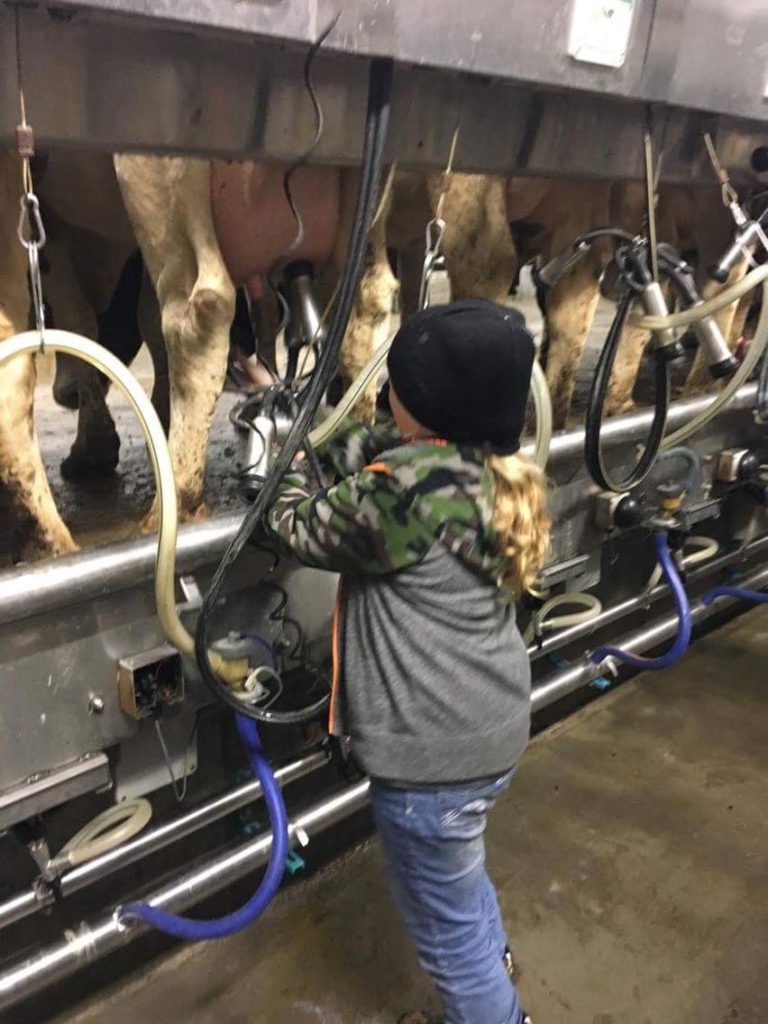 Just down the road from us is a lady that farms.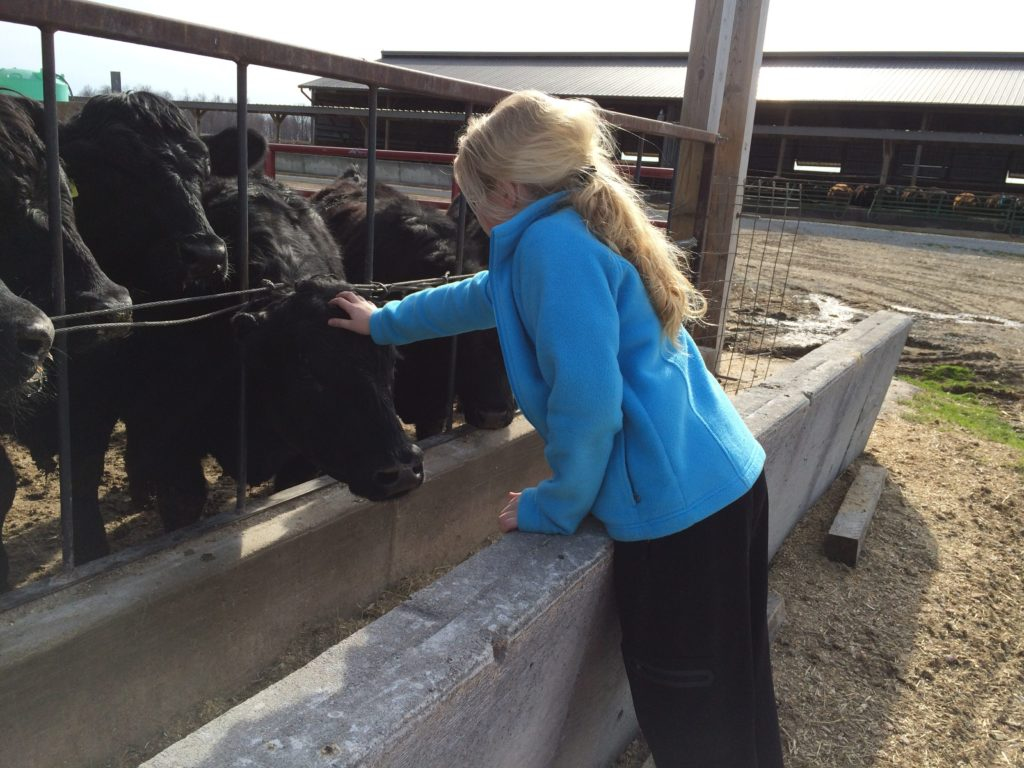 We are raising the sixth generation on our farm that was passed down from Brad's mom's side and guess what?

Yep!  Brad's mom is one of six girls!!!!  She married a guy….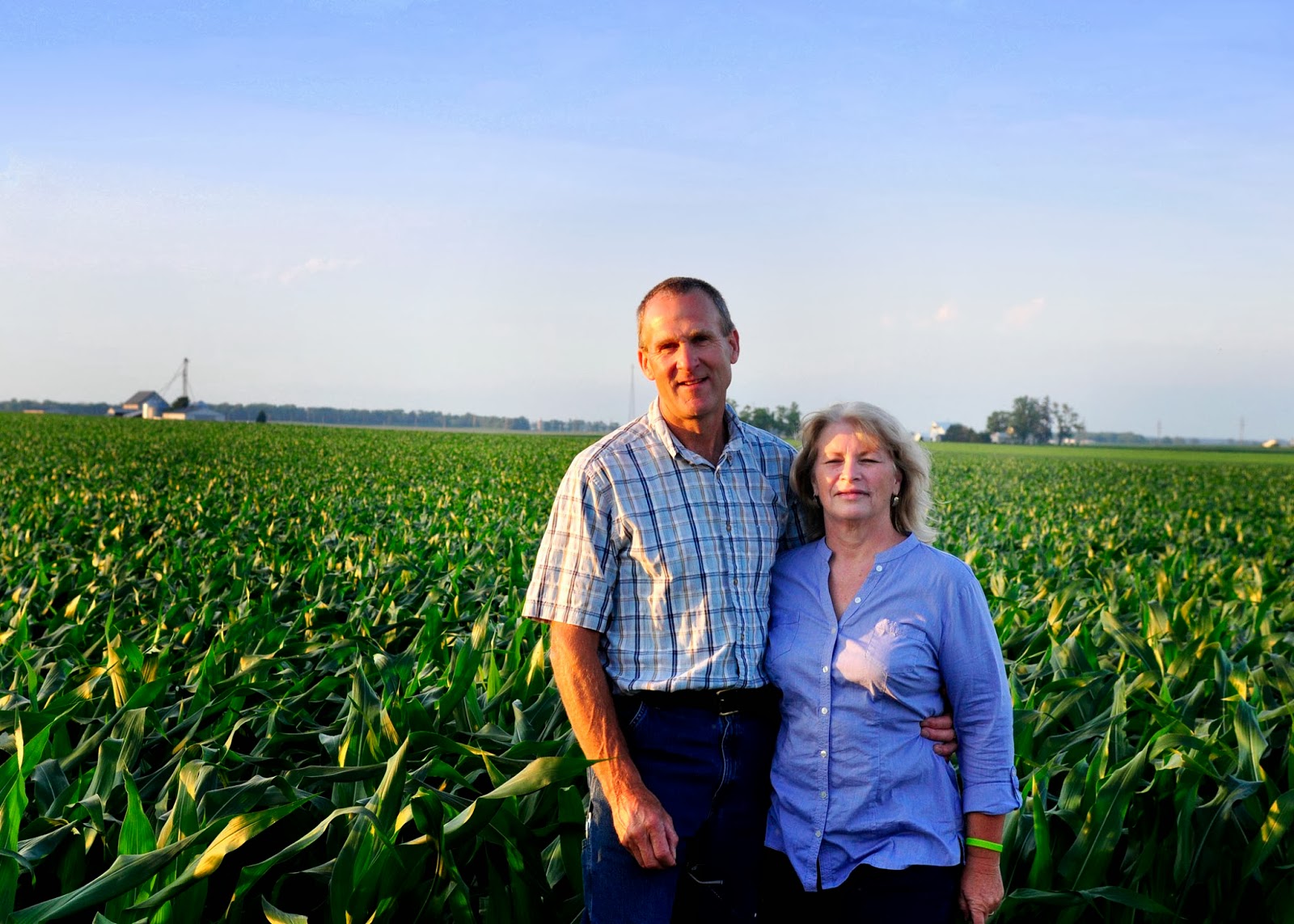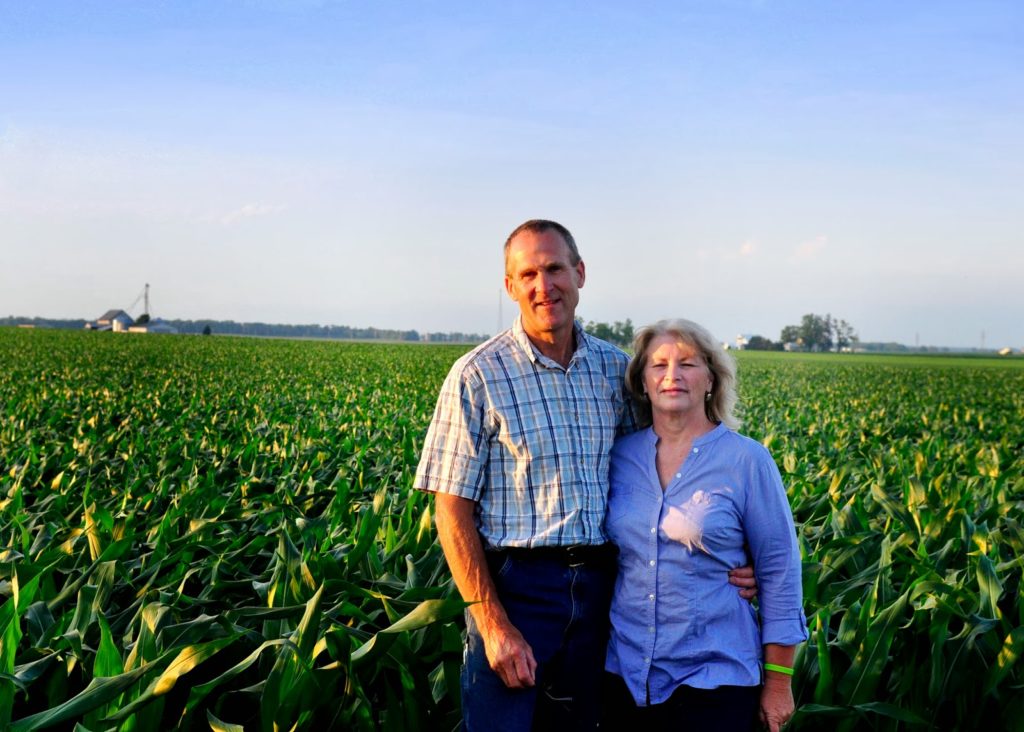 And they had two kids…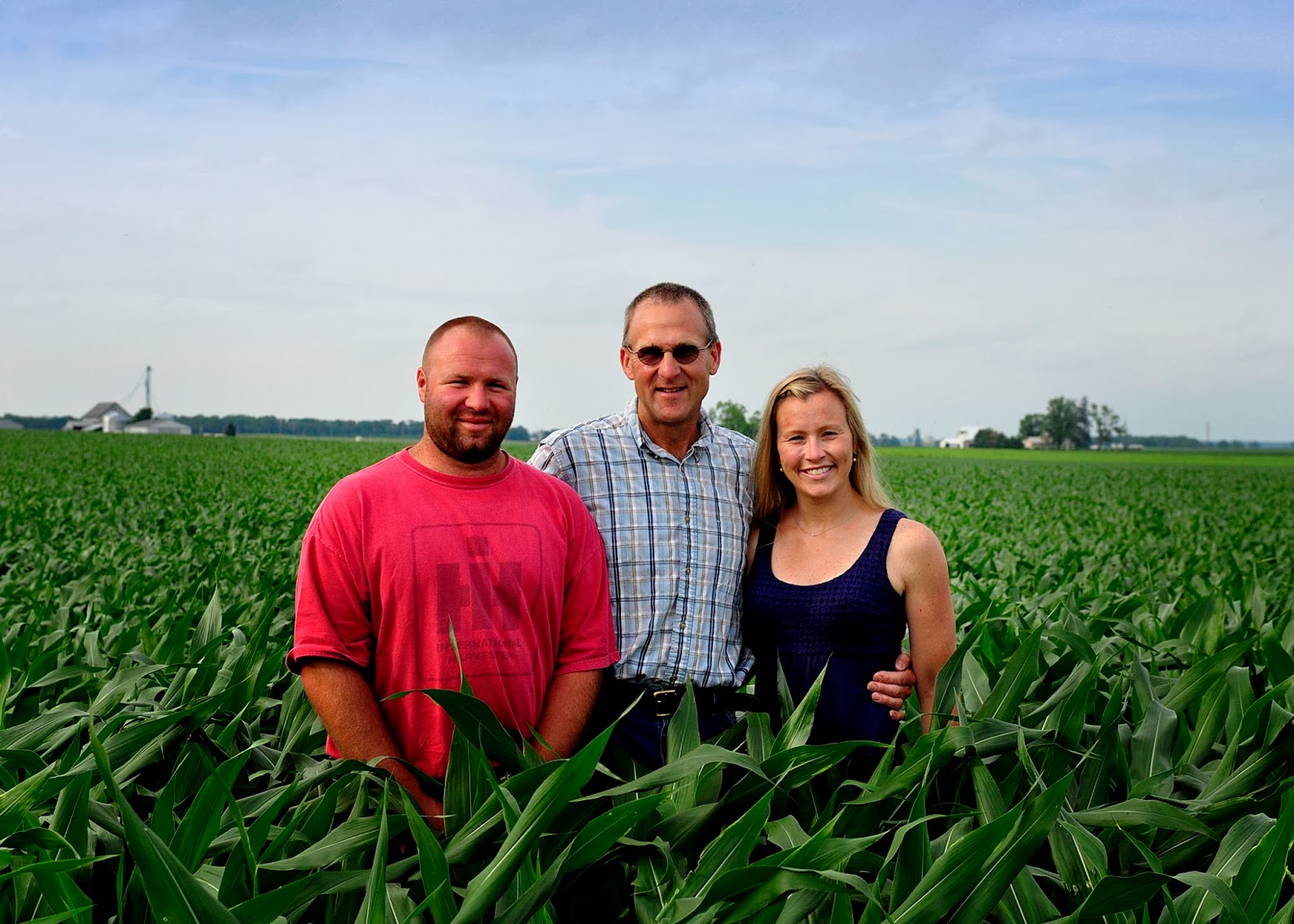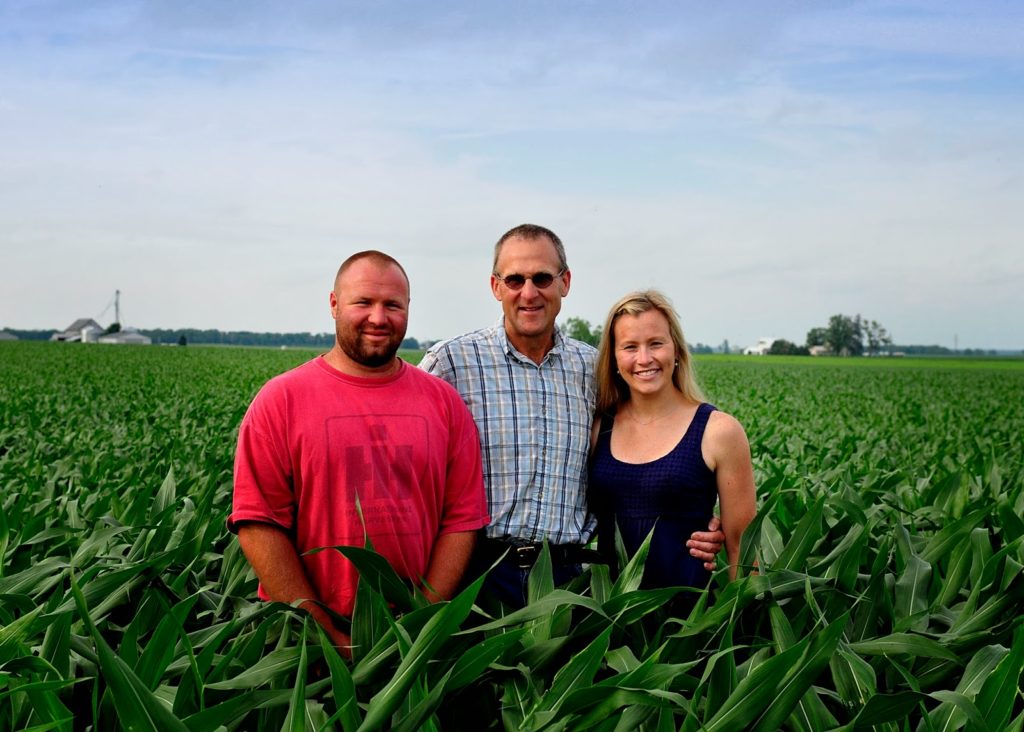 Brad's sister lives and works off the farm, but still visits often and her roots are still on the farm.  Brad now farms along side his dad along with some help from myself and his mom and our three girls!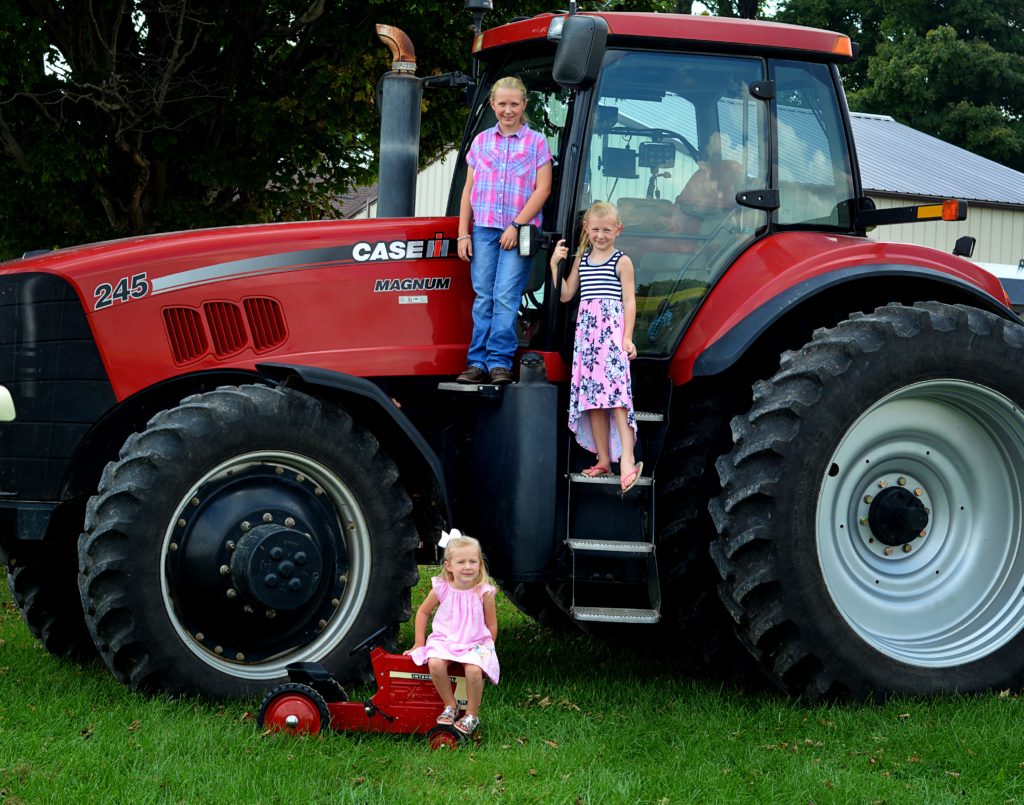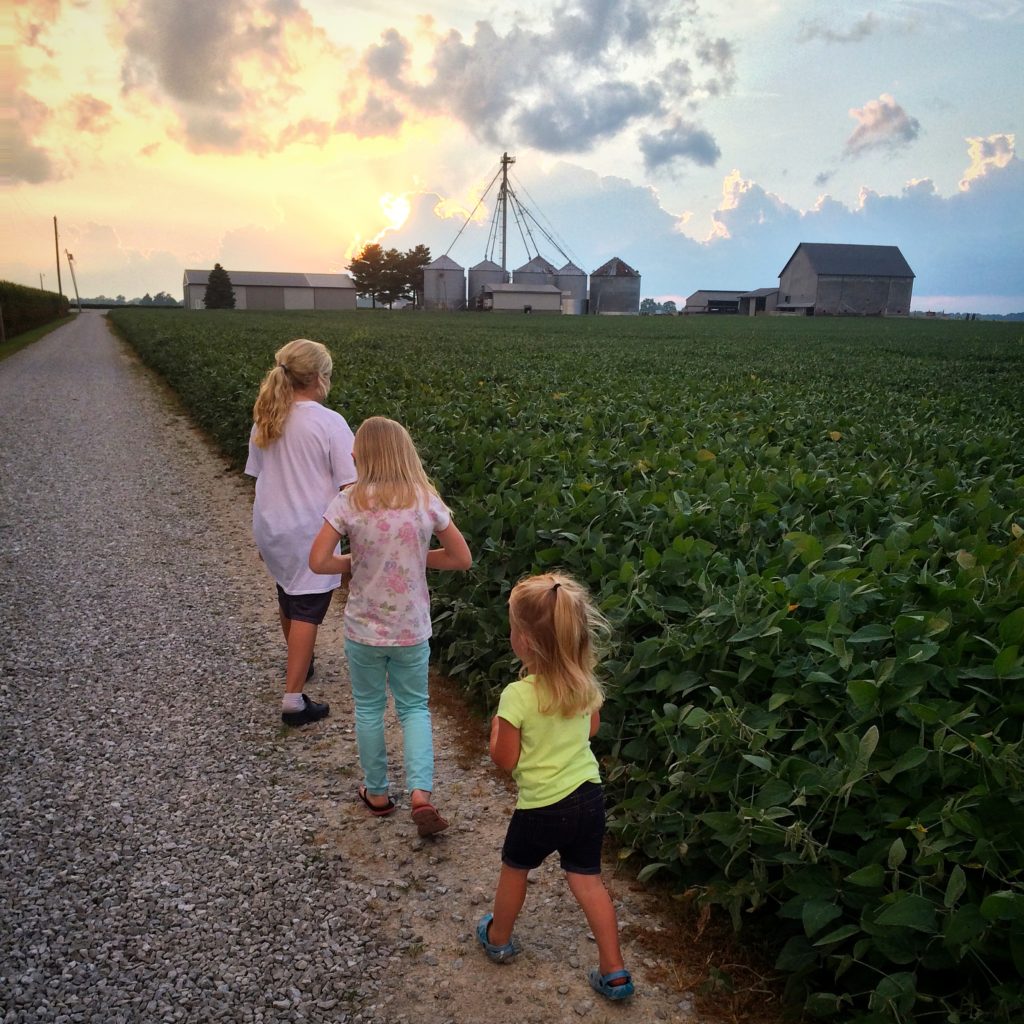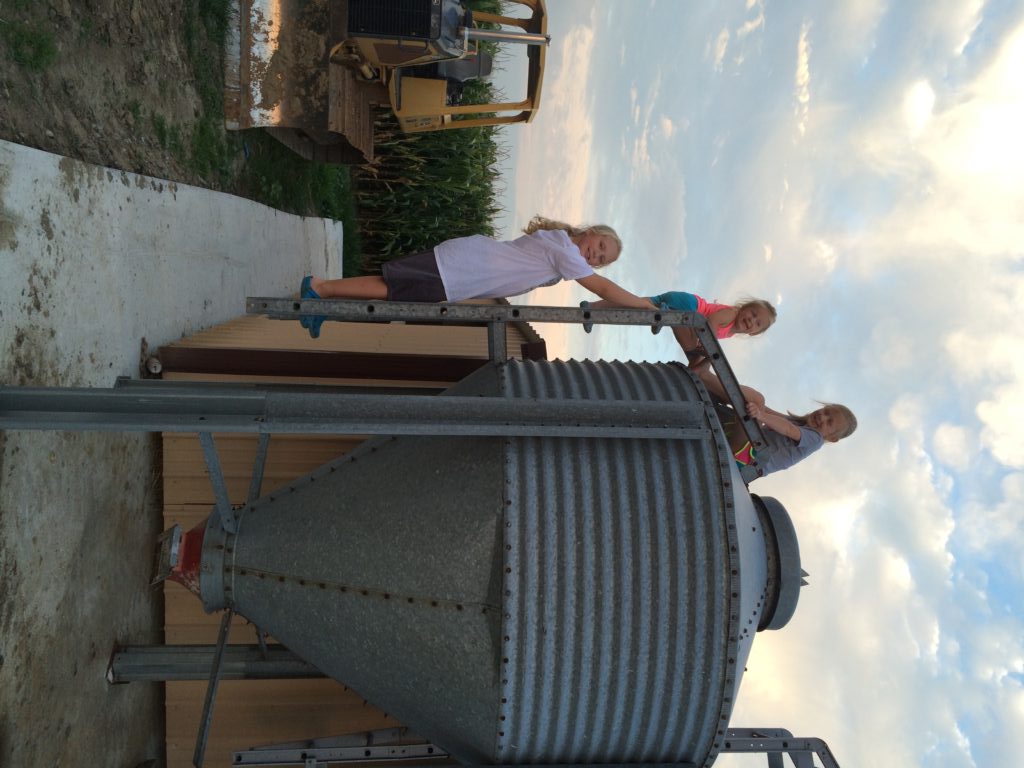 If you want to read more about our farm life with three girls, I wrote about it a few years back on my other blog and you can view those posts here:
Now, back to this yummy and easy recipe!
Slow Cooker Beef Stew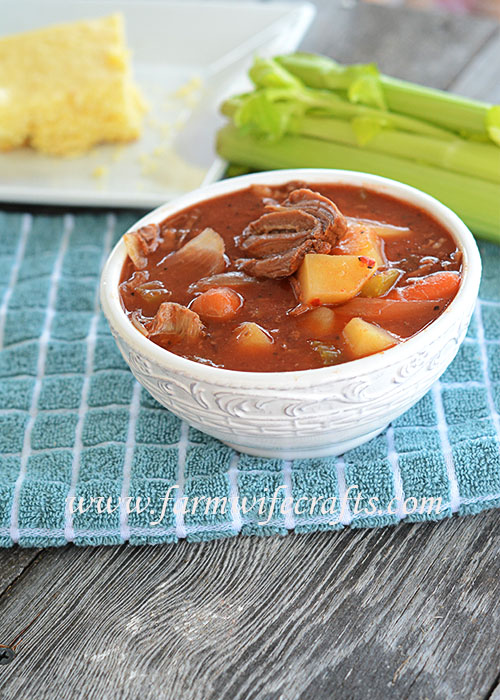 This original recipe wasn't made in the crockpot, but I adapted it for it because our life is hectic and the crockpot is my friend!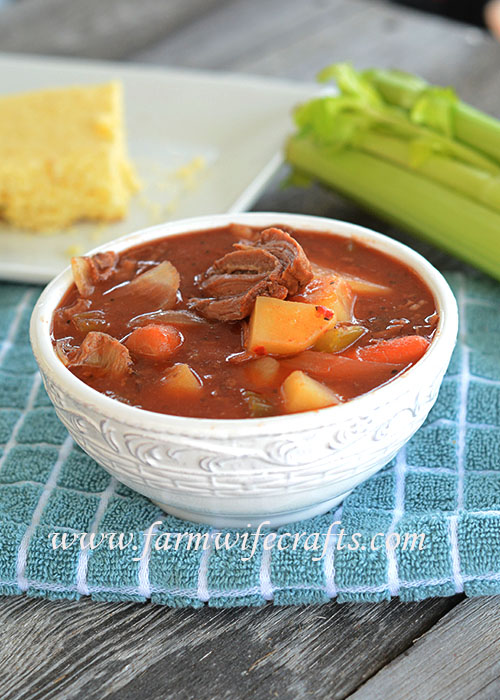 Add 1 1/2 pounds stew meat to the bottom of a crockpot.  I used my 6qt crockpot.  Layer one sliced onion on top of the meat followed by 3 celery stalks, cut into pieces, 4 carrots peeled and sliced, and 4 potatoes peeled and cubed.  Next, mix together : 2 teaspoons salt, 1 teaspoon pepper,  1 Tablespoon sugar, 2 Tablespoons minute Tapioca, 1 Cup tomato juice, and 1/2 Cup water.
Cook on low for 8-9 hours.  We love to serve this over cornbread.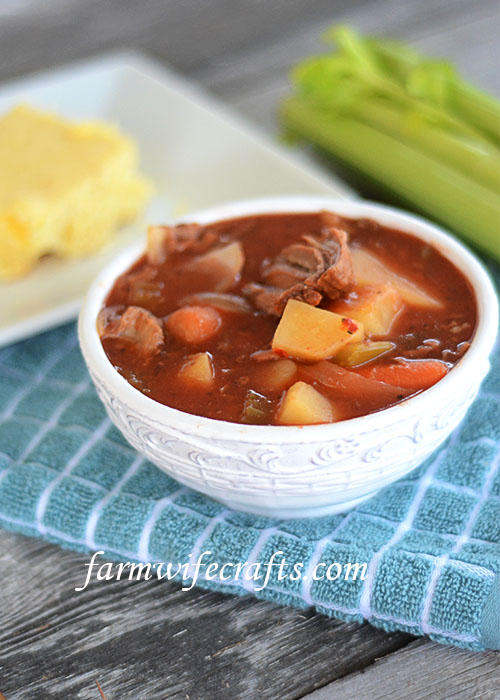 Slow Cooker Beef Stew
Ingredients
1 1/2

pounds

beef stew meat

1

onion sliced

3

celery stalks

chopped

4

carrots

peeled and sliced

4

potatoes

peeled and cubed

1

Cup

tomato juice

1/2

Cup

water

2

Tablespoons

minute Tapioca

1

Tablespoon

sugar

2

teaspoons

salt

1

teaspoon

pepper
Instructions
Place stew meat in the bottom of a slow cooker.

Top with onions, celery, carrots, and potatoes.

In a bowl, mix together tomato juice, Tapioca, sugar, salt, and pepper.

Pour over meat and vegetables.

Cook on low for 8-9 hours.



This post was sponsored by The Glass Barn, but all photos and opinions are my own.
For more great crockpot recipes visit: