I don't know about you, but I love anything toffee, so when I came across a recipe for Chocolate Toffee Bars I knew I wanted to make them.  Chocolate and Toffee, what's not to love?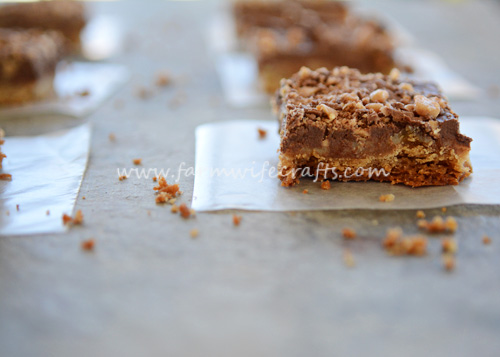 Chocolate Toffee Bars
The three layers of these bars add the perfect amount of sweetness and the topping adds just the right amount of crunch.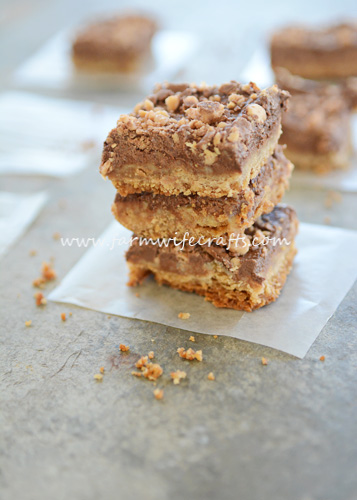 The brown sugar crust crumbles and almost melts in your mouth.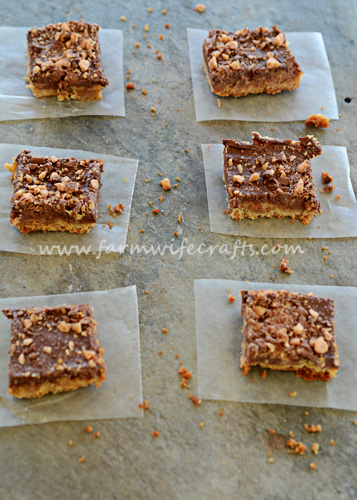 Satisfy your sweet tooth and whip up a batch of these ASAP!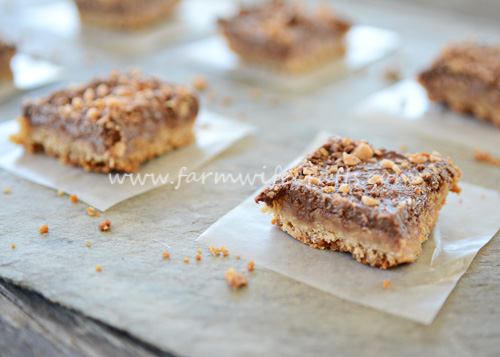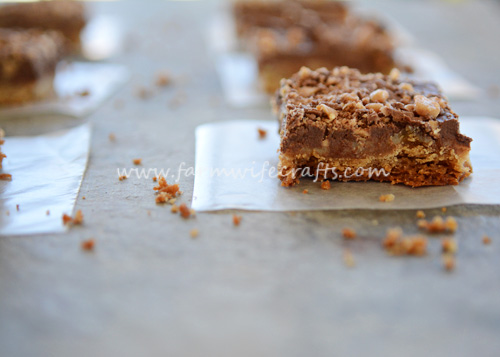 What You Will Need
Crust
¾ Cup butter, softened
¾ Cup packed brown sugar
1½ Cup flour
Filling
1 10 ounce can sweetened condensed milk
2 Tablespoons butter
Topping
1¾ Cups milk chocolate chips
1⅓ Cup toffee bits
What You Do
Preheat oven to 350 degrees and grease a 9x13 baking pan.
Crust
Beat brown sugar, flour, and butter in a large bowl until well mixed and creamy.
Press evenly into bottom of 9x13 pan.
Bake at 350 degrees for 20-25 minutes or until light golden.
Remove from oven and allow to cool completely.
Filling
Heat sweetened condensed milk and margarine in a saucepan over medium pan, stirring constantly for 5-10 minutes.
Bake at 350 degrees for 12-15 minutes or until light golden.
Topping
Remove from oven and sprinkle chocolate chips evenly over top.
Bake for 2 minutes longer or until chocolate is soft and shiny.
Remove from oven and spread chocolate evenly.
Sprinkle toffee bits on top, pressing lightly into chocolate.
Cool completely and cut into bars.
Cover and store at room temperature.