Halloween is a week ago and we are still busy creating and cooking!  Do you have your Halloween costumes yet? So far we have a zombie, a cheetah, and a minion.
These skeleton candy bones are only 3 ingredients!  Pretzels, marshmallows, and white chocolate.  It can't get any easier than that!  They would be perfect to hand out to trick-or-treaters and would go great with the Halloween Bark that I shared earlier in the week.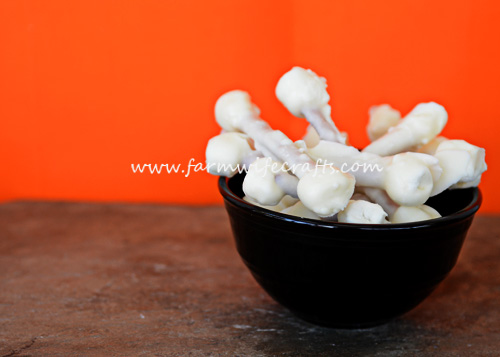 Candy Skeleton Bones
First, begin melting the white chocolate.  I place a bit of water in a saucepan and let it boil.  Once it starts to boil you can reduce the heat a little.  Place the white chocolate in a glass bowl that fits in the saucepan.  Melt, stirring occasionally until shiny and smooth.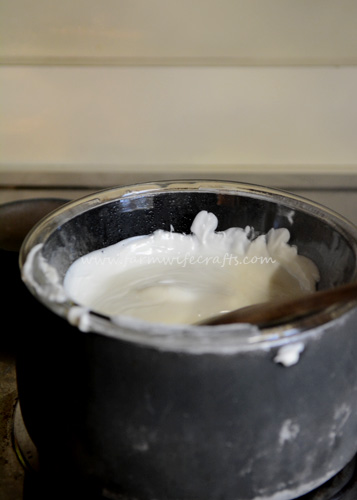 While the chocolate melts,  place a marshmallow on each end of the pretzel sticks.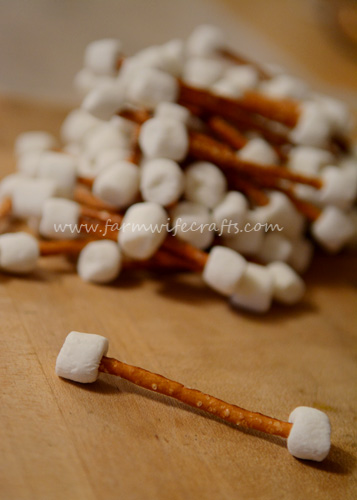 They look like little barbells, don't they?;)
Once the chocolate is melted dip the pretzels and marshmallows in gently with a fork.  Remove to waxed paper after tapping the fork gently on the edge of the bowl to remove any excess chocolate and allow to cool.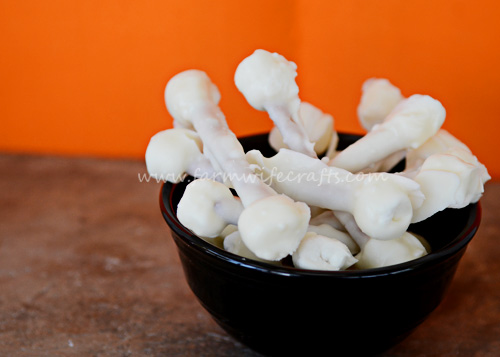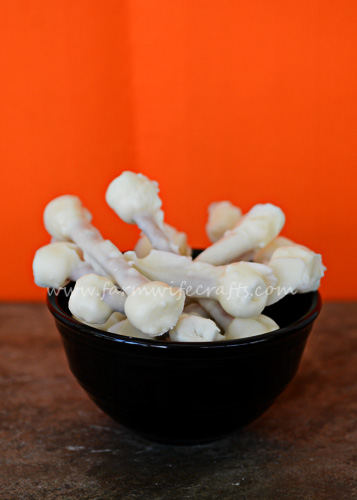 I love how these turned out!  And they are good too;)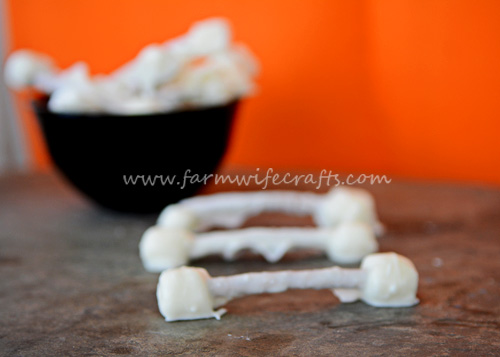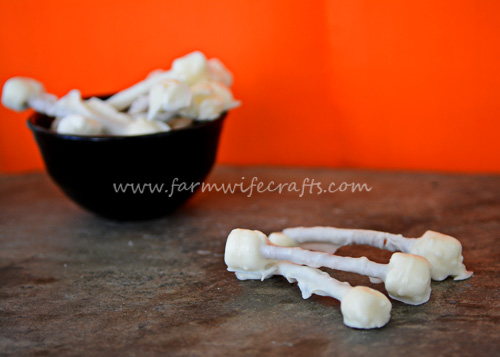 Candy Skeleton Bones
Ingredients
Pretzels

Mini Marshmallows

16

ounces

white chocolate or vanilla flavored almond bark
Instructions
Melt the white chocolate.

While the chocolate is melting, place marshmallows on each end of the pretzel sticks.

Dip the pretzels and marshmallows gently in the white chocolate with a fork. Tap fork gently on the bowl to remove excess white chocolate.

Cool on waxed paper.