Looking for an easy craft to make with your kids that will look great in your home too?  Look no further!  This candy corn bunting was simple and fast to make and looks great hanging on our windows behind our TV.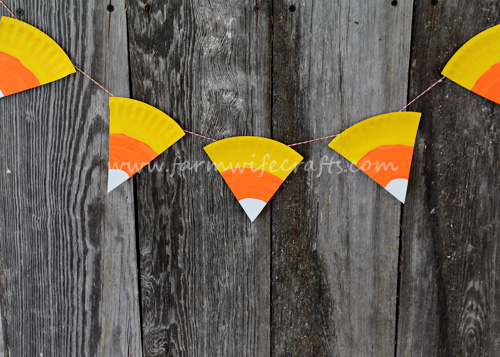 Candy Corn Bunting
For this craft you will need: paper plates
, orange and yellow paint
, hot glue gun
, glue sticks
, orange baker's twine
, Parchment Paper
.
Begin by painting each paper plate leaving the center white and painting around the center orange, followed by yellow.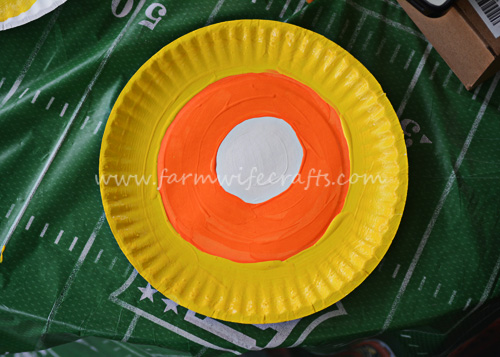 Do you like my football table cover?  Mel, our middle child, had a Colts football birthday party and this table cover is still coming in handy!
Allow the paint to dry completely, then cut into triangles.  Like you would a pie.  You will get six triangles from each paper plate.  If you would like the candy corn to be smaller, you could cut it into 8 triangles.
The next step is to attach the baker's twine.  I added a line of hot glue to the back of each candy corn and then attached it to the baker's twine.  I put parchment paper down to protect my surface.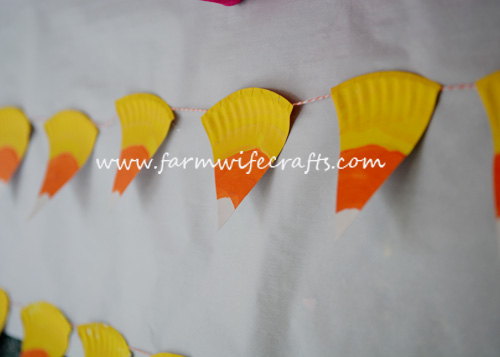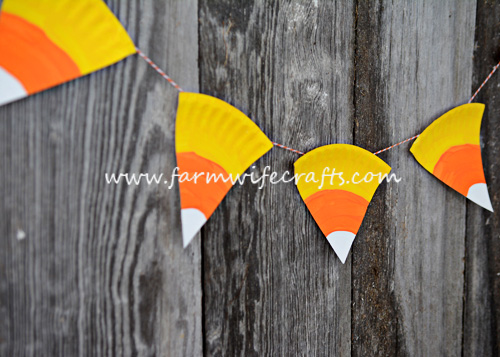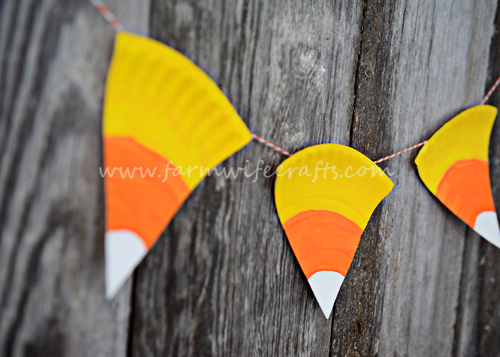 I just love how this turned out!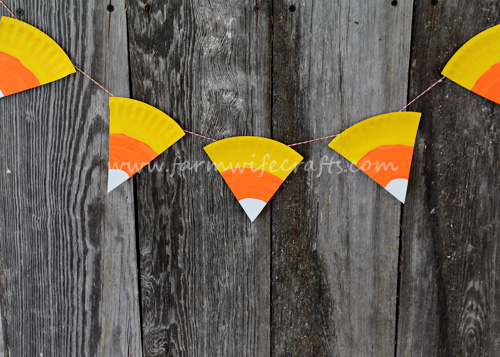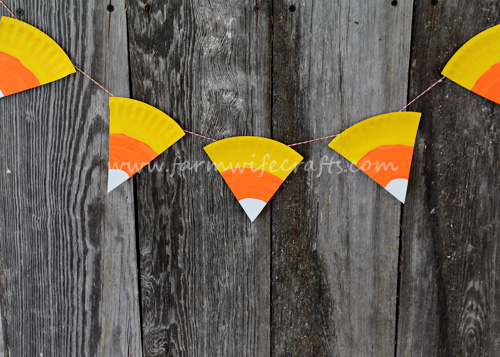 What You Will Need
paper plates
orange and yellow paint
paintbrush
hot glue gun and glue sticks
orange baker's twine
What You Do
Leave the center of the plate white. Next paint orange followed by yellow. Allow the paint to dry,
Cut the plate into 6 triangles. Like a pie.
Attach baker's twine to the back of the candy corn using hot glue.