I like to dress up our front door for the different seasons or holidays.  I'll be honest.  So far I only have a wreath or door hanging for Halloween and Christmas.  The other one I have has a "M" on it for our last name and it hangs the other 10 months out of the year,  but I'm working on others.  This Boo Door Hanging hangs on our door from October 1 to October 31.  I created it on a whim and I really like how it turned out.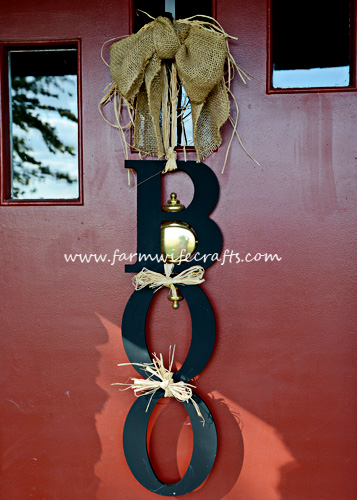 Boo Door Hanging
For this project you will need: wooden letters B
, O
, O, raffia
, burlap ribbon
, black acrylic paing
, door hanger
, paint brush.
Begin by painting the letters black and allow them to dry completely.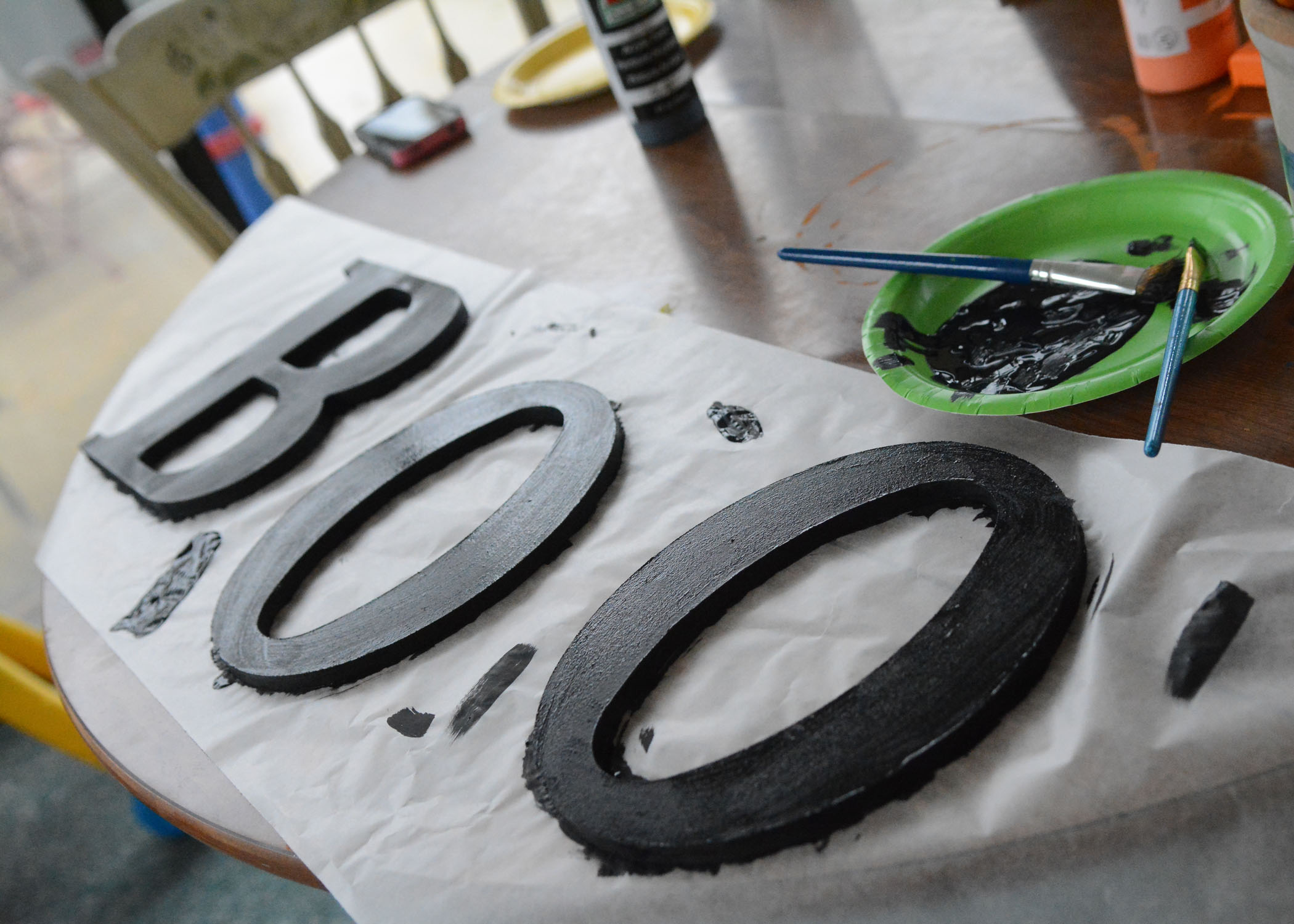 Next connect the letters with raffia.  Then finally add a burlap bow to the top of the B and hang on the door.