Affiliate links were used for products I love.
Zucchini is the garden gift that keeps on giving all summer long.  It seems like one little seed will give you more than you need.  So, if you have zucchini running out your ears like I do, this recipe for Zucchini Relish may be just what you are looking for!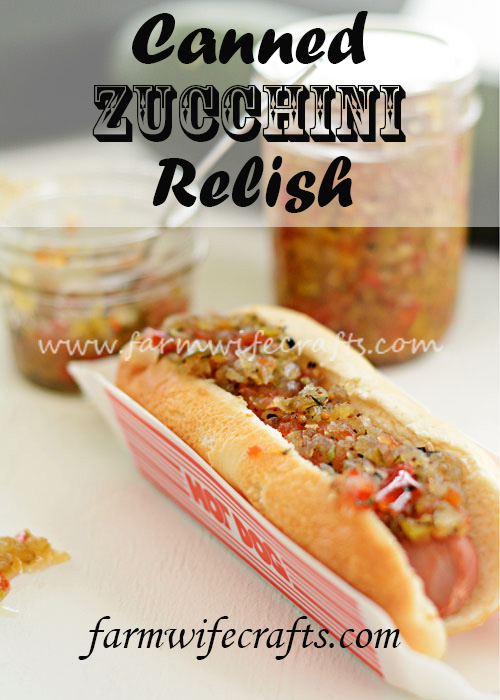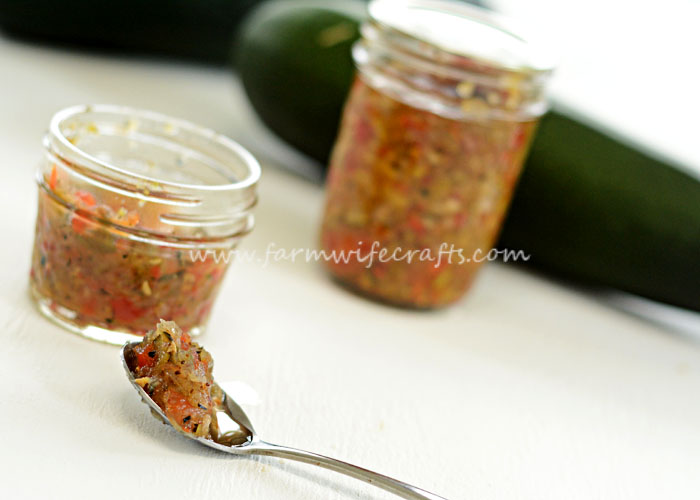 If you're a little skeptical about making relish out of zucchini, don't be.  It tastes just like the real deal.  You won't be able to tell the difference between pickle relish and this zucchini relish.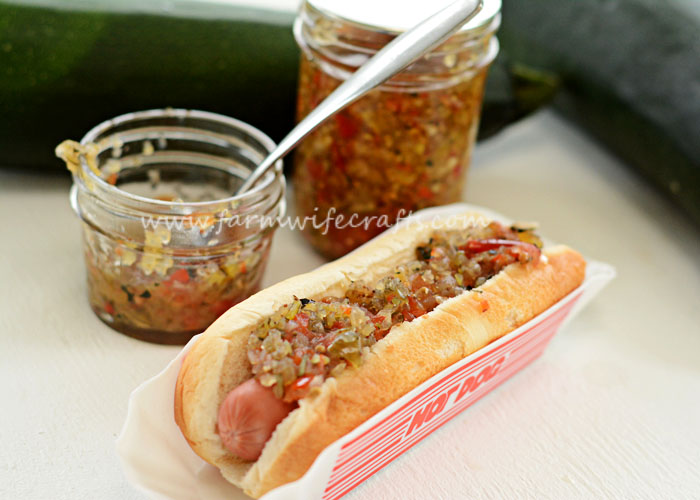 Honestly, I now prefer the zucchini relish over pickle relish.

It has been raining for the past 4 days and more is on the way.  So far, we've had about 5 inches in our neck of the woods.  Luckily, we haven't had a lot of flooding because the ground was pretty dry.  Our crops sure are enjoying it…and so are we!  And all this rain means more zucchini!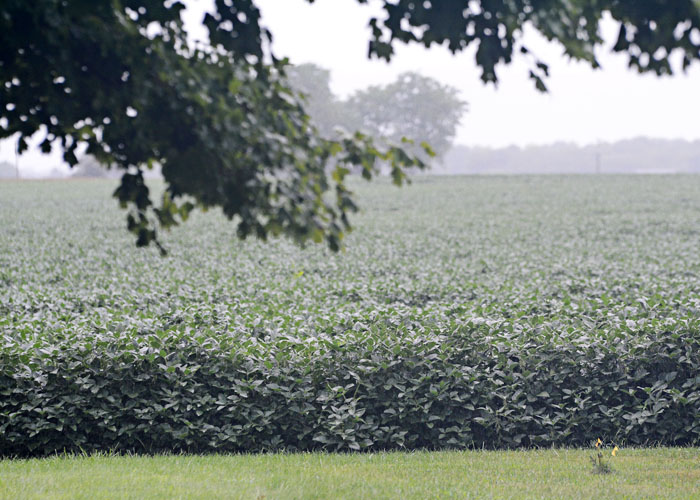 How cute is my little garden assistant?  Really I think she is saying, "Another zucchini?!  Are you kidding me, Mom?!!!"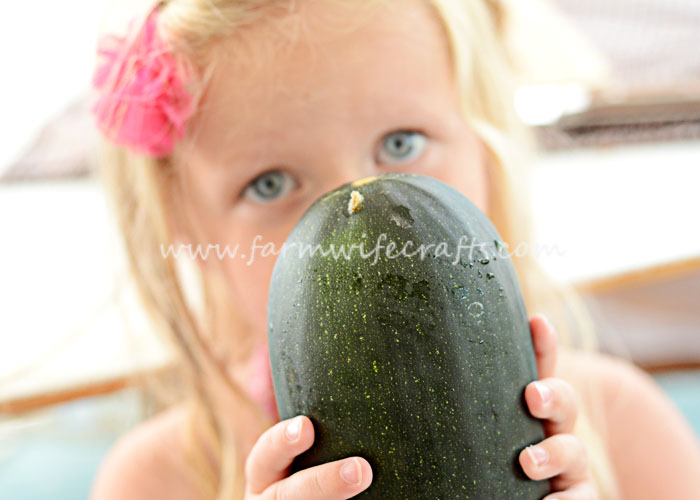 Zucchini Relish
All you have to do is chop up all the veggies and put them in a bowl.  I used my food processor to speed up the process a bit.  Add salt to the top of the veggies, then cover with cold water and let it sit for two hours.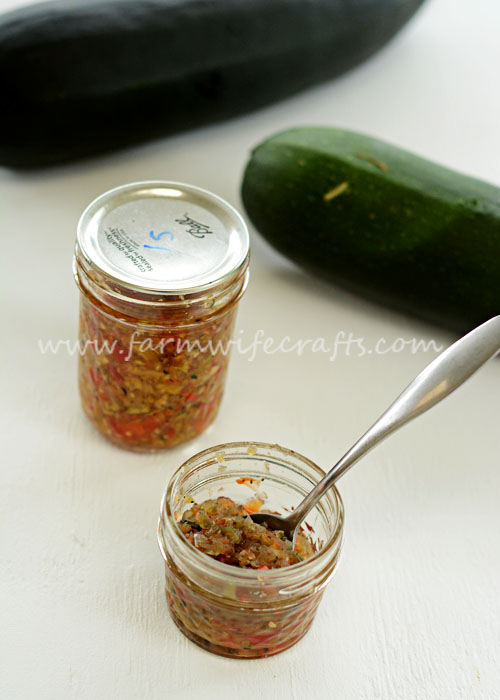 After two hours, drain, then rinse and drain again.  Bring the apple cider vinegar, sugar, celery seed, and mustard seed to a boil then add the veggies and let it simmer for 10 minutes.  Ladle into jars, leaving 1/4 inch headspace, (I have discovered that this recipe can get a little "watery" depending on the type of Zucchini used, so I tend to drain it along the edge of the pot as I'm ladling it into the jars to remove some of the liquid),  and add the lids.  Process 10 minutes in a boiling water-canner.  Remove from water-canner and set on a towel on counter and let rest for 24 hours.  Make sure all the lids are sealed (the button in the middle will "pop") and store for up to one year.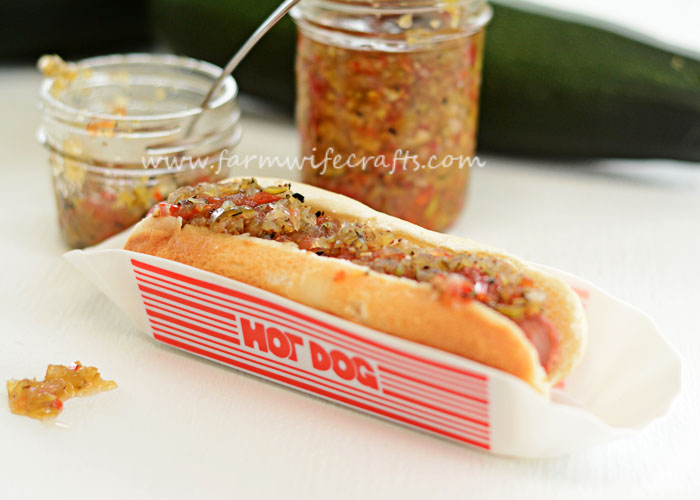 This stuff is sooo good!  I could eat it with a spoon!!!  I have even eaten it like salsa!  Shhh.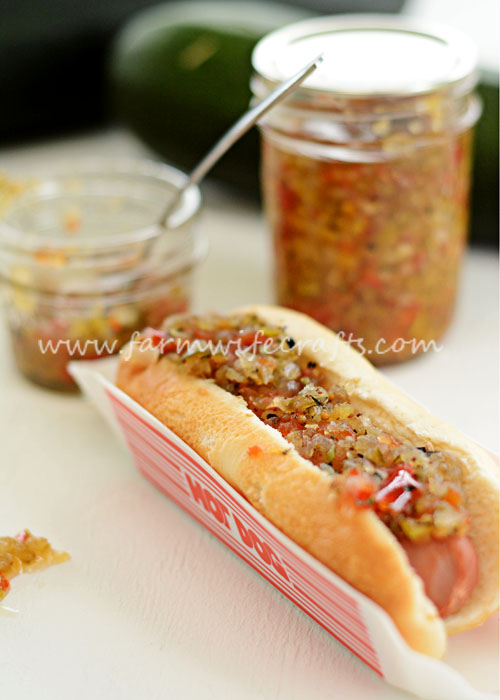 If you are new to canning, or even if you are an old pro, this Ball Canning Book is a must have.  So much useful information in one book.
Also, this canning starter kit is very useful.  It makes it easy to handle the hot jars and lids.
Rating 5.0 from 5 reviews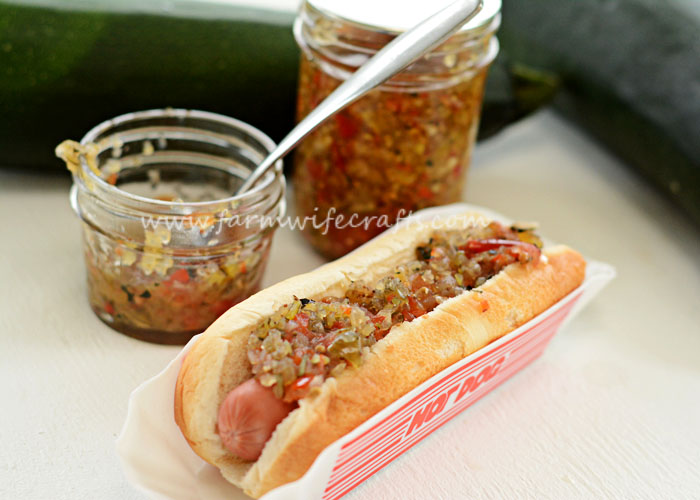 What You Will Need
2 Cups chopped zucchini (about 3 medium)
1 Cup chopped onion
½ Cup chopped green pepper
½ Cup chopped sweet red pepper
2 Tablespoons salt
1¾ Cups sugar
2 teaspoons celery seed
1 teaspoon mustard seed
1 Cup cider vinegar
What You Do
Combine zucchini, onion, green pepper, and red peppers in a large bowl. Sprinkle with salt. Cover with cold water. Let stand two hours. Do not stir.
Drain veggies, rinse with cold water, and drain again.
In a large saucepot, combine sugar, celery seed, mustard seed, and vinegar. Bring to a boil.
Stir in veggies and let simmer for 10 minutes.
Pack into jars leaving ¼ inch headspace. (I've discovered this recipe can get a little "watery" depending on the type of zucchini used, so I usually drain a bit of the liquid on the side of the pot as I'm ladling it into the jars) Add lids and process for 10 minutes in aboiling water-canner.
Remove from water-canner and place on towel on counter and allow to cool for 24 hours. Check lids to make sure they are sealed. (the middle button will not pop back up when pressed)
Store for up to one year.
Looking for more zucchini recipes?  You might also try these
Zucchini cookies
…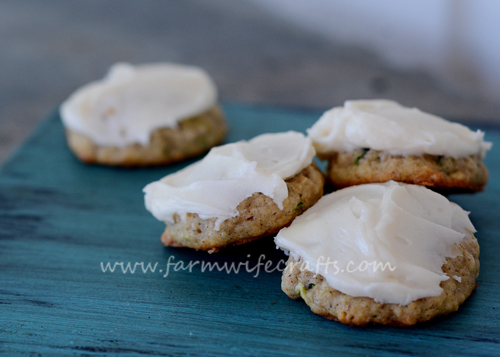 or fried zucchini…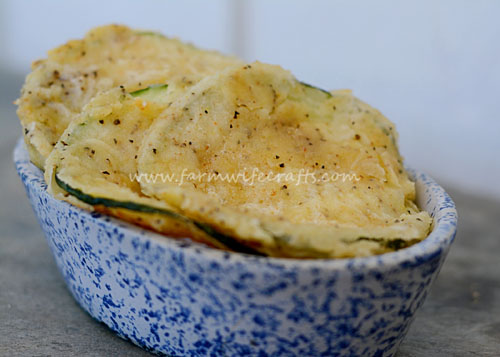 Affiliate links were used in this post for products I love.