I love a good old fashioned family recipe and lucky for me, my husband's side of the family has several of those.  These Pecan Tart Cookies came straight from his family's cookbook that I talk about in this post.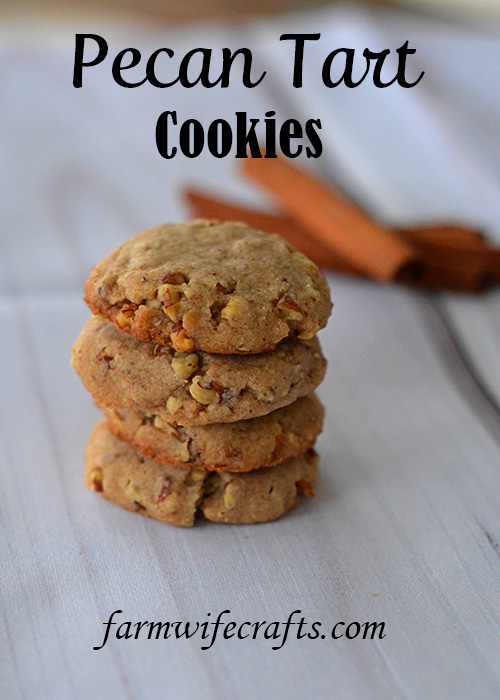 Since this recipe calls for nutmeg and allspice, it almosts reminds me of a Fall or Christmas cookie, but have no fear, these delicious things should be enjoyed year round!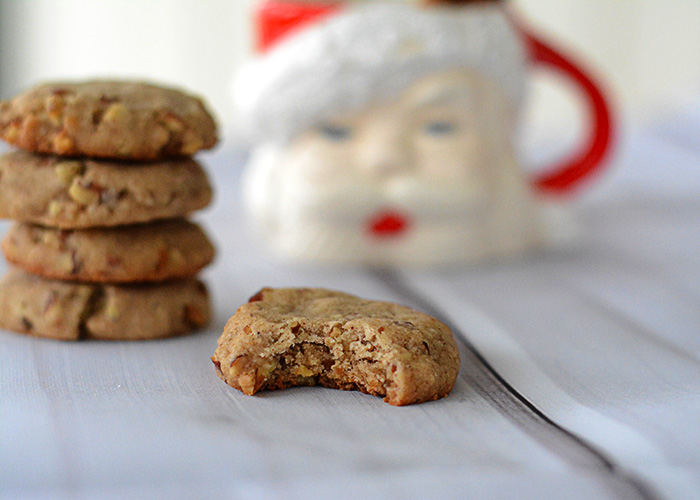 Oh, and speaking of that family cookbook!  Here is a picture of the cover: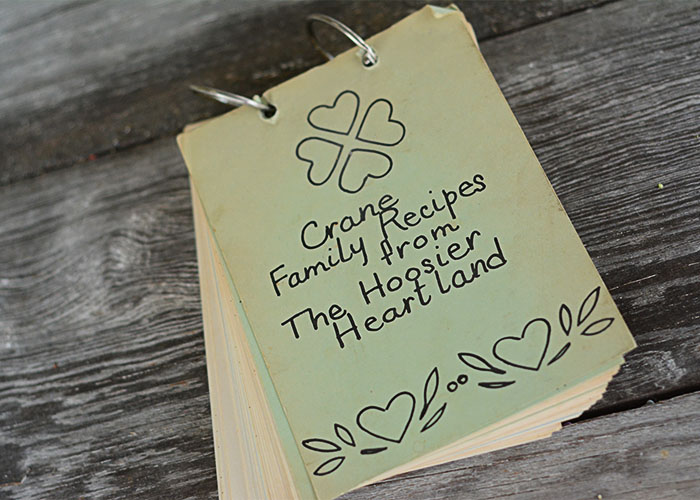 It is filled with recipes that go way back!  A while back I shared the Beef Stew recipe from this cookbook, which I converted into a crockpot recipe because of our busy lives!  These recipes are shared with love and were typed on a good ole typewriter!  I look back and wonder how stressful it was to create this book.  My mom used to have an old typewriter and I loved playing on it, but I couldn't imagine actually having to create something with it, but I guess it beats writing them all by hand, huh?!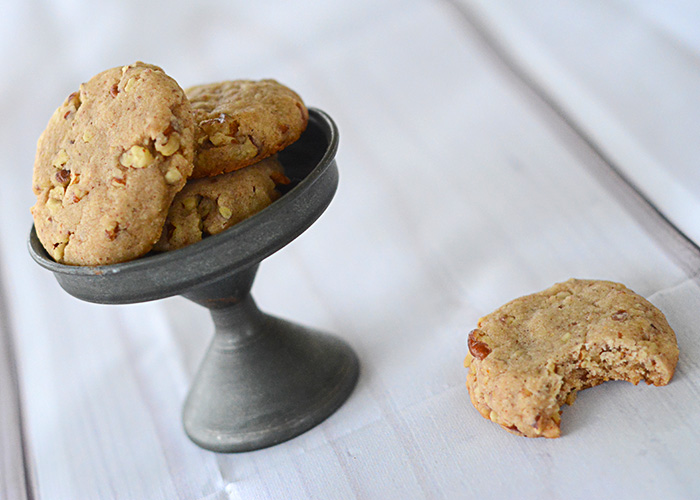 Pecan Tart Cookies
For these pecan tart cookies you will need:
1 C. brown sugar
2 teaspoons white sugar
3 sticks butter, or 1 1/2 Cups, softened
2 1/2 Cups flour
2 teaspoons buttermilk
3 Cups coarsely chopped pecans
1/2 teaspoon baking soda
1 teaspoon cinnamon
1/2 teaspoon ginger
1 /2 teaspoon nutmeg
1/2 teaspoon ground allspice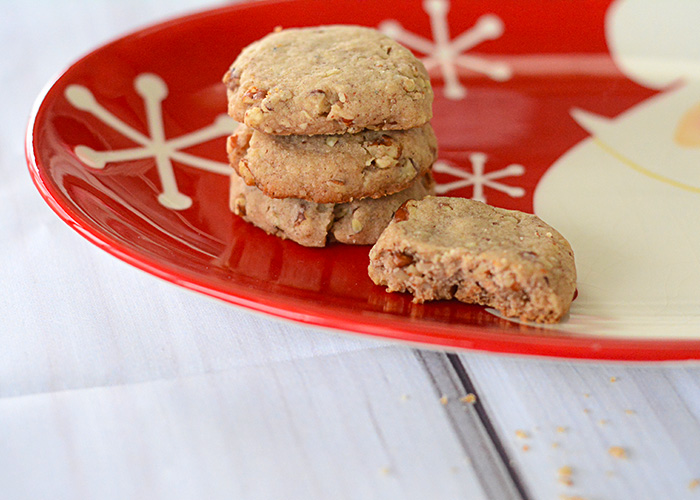 Cream the sugars together with the butter. Gradually add the flour and spices to the butter mixture.  Add buttermilk and mix well.  If the dough seems to dry, or it isn't sticking together gradually add more buttermilk, if needed.  Fold in chopped pecans  Drop by tablespoon on greased cookie sheet.  Bake for 8-10 minutes at 350 degrees.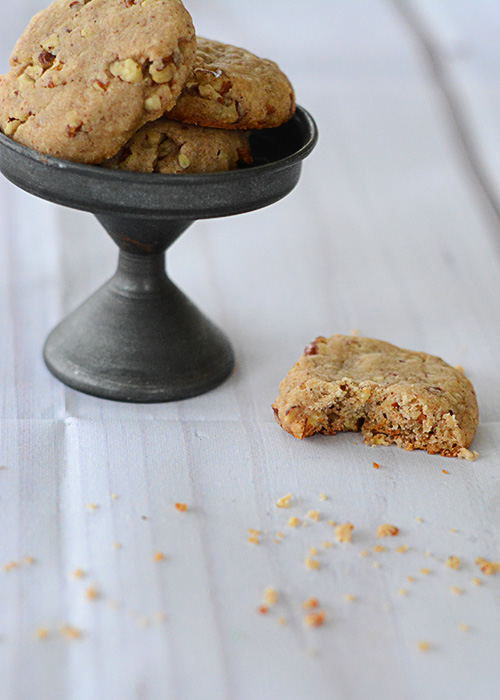 These Pecan Tart Cookies are so divine and would be great at any holiday party or anytime of the year!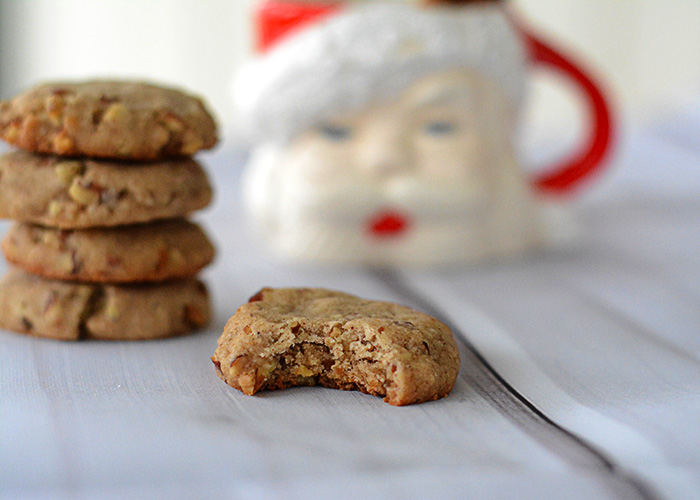 What You Will Need
1 Cup brown sugar
2 teaspoons white sugar
3 sticks, or 1½ Cups butter, softened at room temp
2½ Cups flour
2 teaspoons buttermilk plus more if needed, see below.
3 Cups coarsely chopped pecans
1 /2 teaspoon baking soda
1 teaspoon cinnamon
½ teaspoon ginger
½ teaspoon nutmeg
½ teaspoon ground allspice
What You Do
Cream the brown and white sugars together with the softened butter.
In a medium bowl, combine the flour, baking soda, cinnamon, ginger, nutmeg, and allspice together and gradually add to the butter mixture.
Add the buttermilk and mix well. Gradually add more buttermilk if needed or if the dough seems to dry.
Fold in the chopped pecans.
Bake at 350 degrees for 8-10 minutes.