Are you looking for an easy to transport harvest meal, or something that is good anytime?  This recipe for Hungry Jack Casserole is so easy to make and delicious it may become your next go-to meal!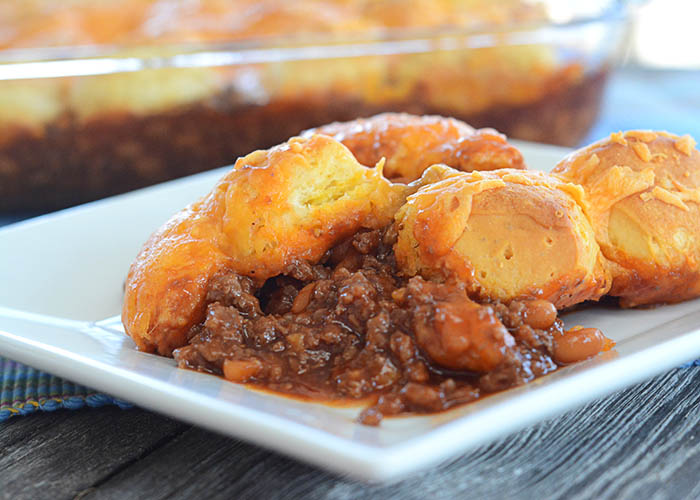 We are in the thick of harvest around here.  The guys have been going strong for what feels like a couple weeks now, but honestly I've lost track.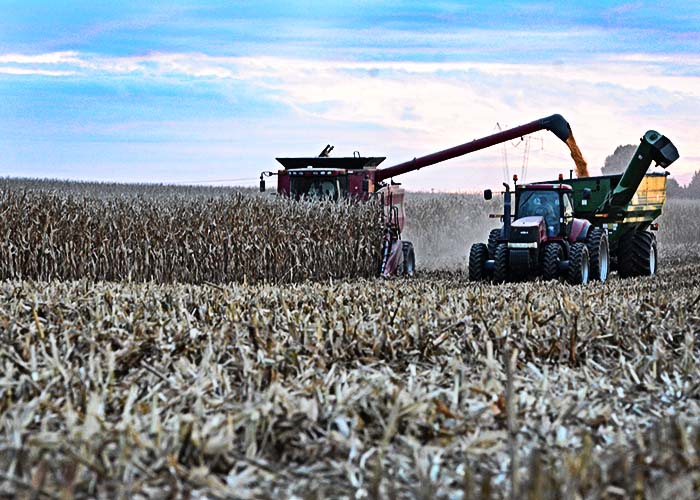 The forecasters have been calling for rain, but the showers seem to be going around us.  We've had a little bit of rain, but just enough to keep them out of the field for part of the day.  They may be getting tired, but they keep on marching.  I would rather get it done than to have it stretch on forever!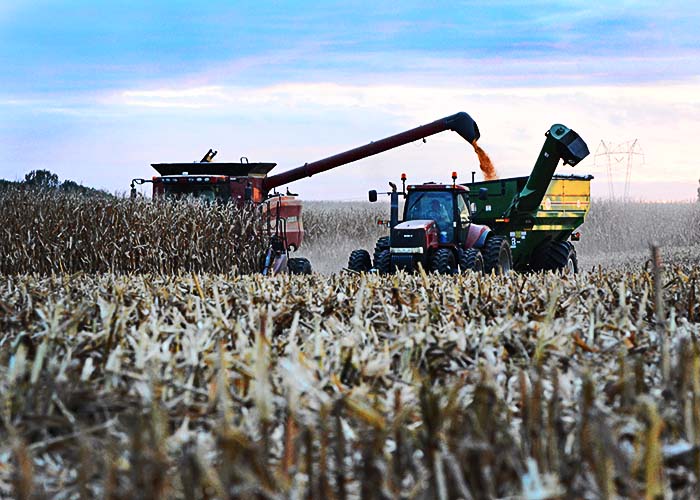 When they were shelling the cornfield by our house the other night, the girls and I snuck out to get some shots.  Mel, just got a new camera for her birthday, Jody latched on to B's old one, and B is trying to get some shots for her 4H photography, so I let her borrow mine, after I was done, of course!:)  The sun was starting to set when we were finishing up and B captured these gorgeous pictures!!!  I did give her some setting pointers, but honestly I was ready to go back to the house and start the bed time routine so just kind of let her do her own thing and was impressed when I saw them!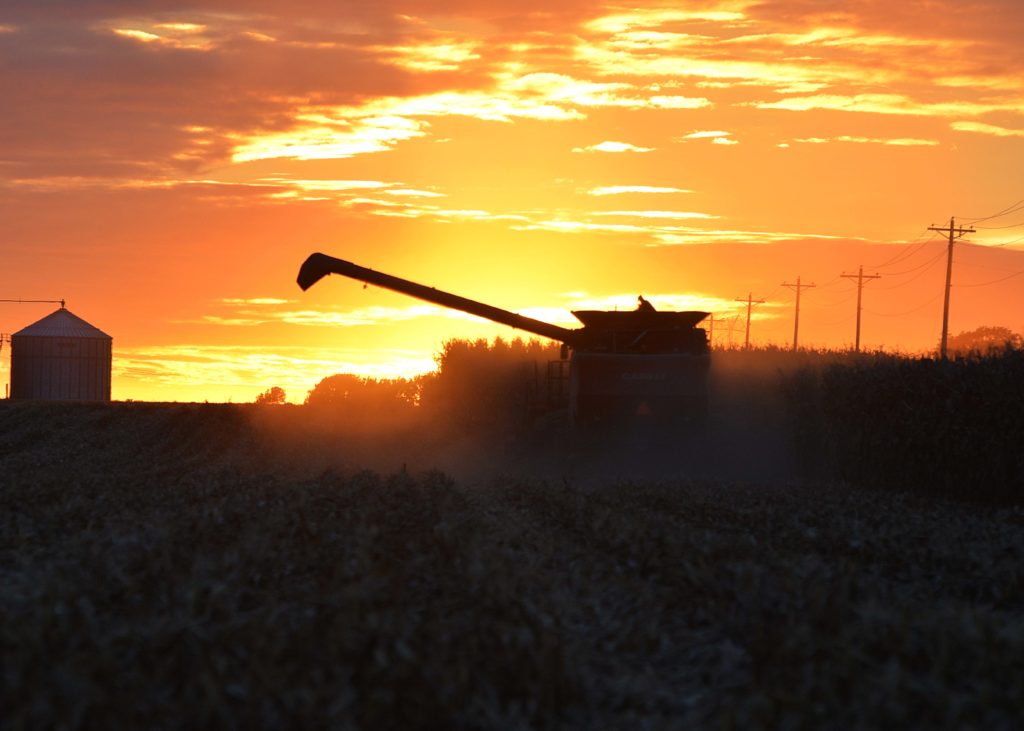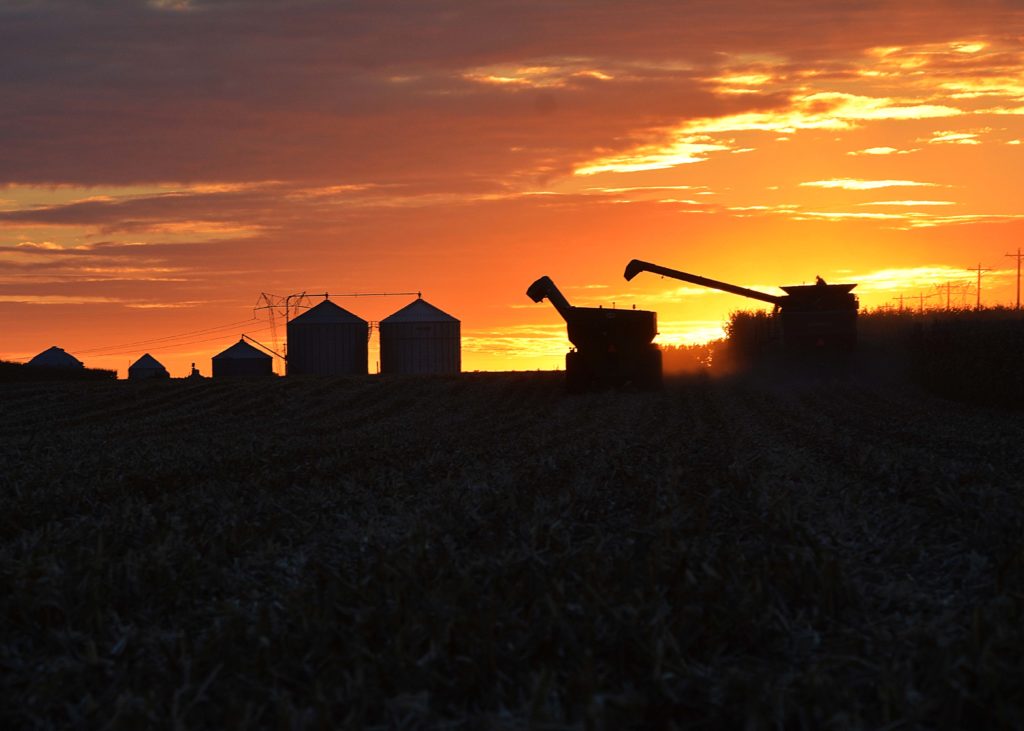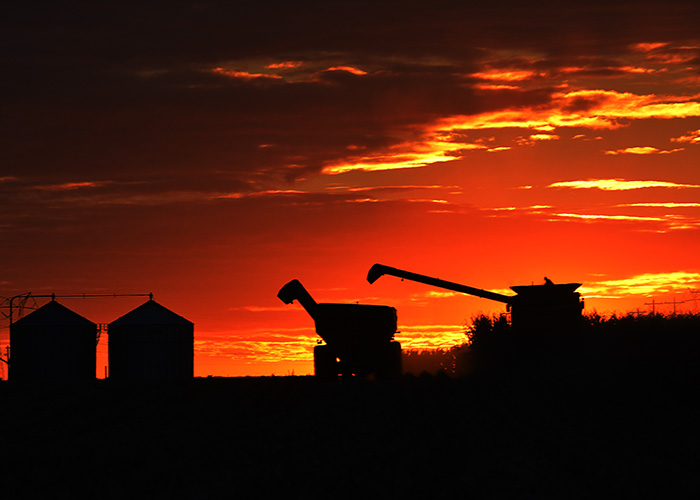 Now, back to this amazing casserole.  This was actually one of those recipes that I got for a shower gift.  I think I've talked about it on here before, but some friends gave me a recipe box as a shower gift and included some of their favorite recipes in it.  This one is obviously a favorite!  I should've included a picture of the actual recipe card in this post because it's all stained.  That's how you know a recipe is a good one right?  When the recipe card itself has ingredient particles stuck to it??:)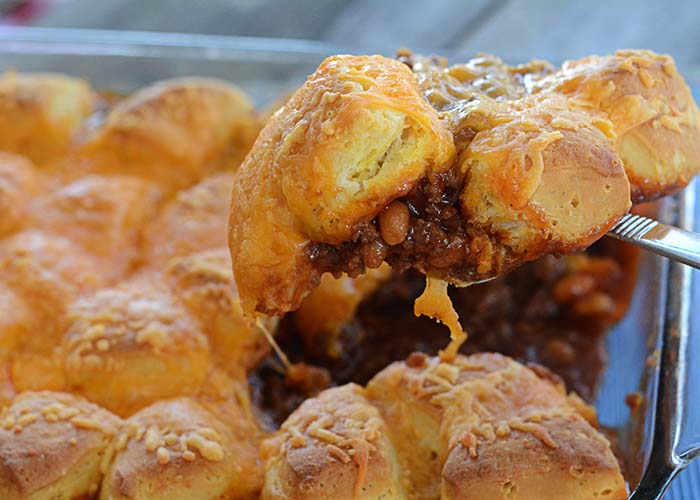 All you have to do is brown the hamburger and drain.  Then stir in the the salt, barbecue sauce, baked beans, brown sugar, and onion powder.  Bring to a bubble, then pour into a greased 9×13 dish.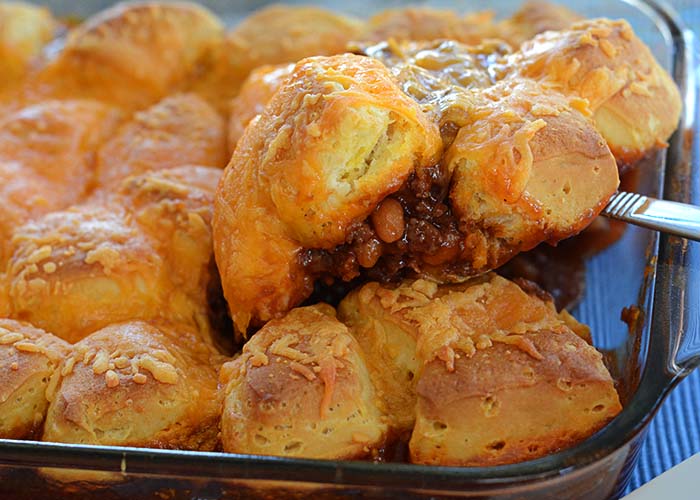 Cut refrigerated flaky biscuits into quarters and arrange over hamburger mixture.  Bake, uncovered for about 20-25 minutes or until biscuits are golden brown.  Remove from the oven and place shredded cheese over the top of the biscuits and bake for an additional 5-7 minutes or until cheese is melted and enjoy!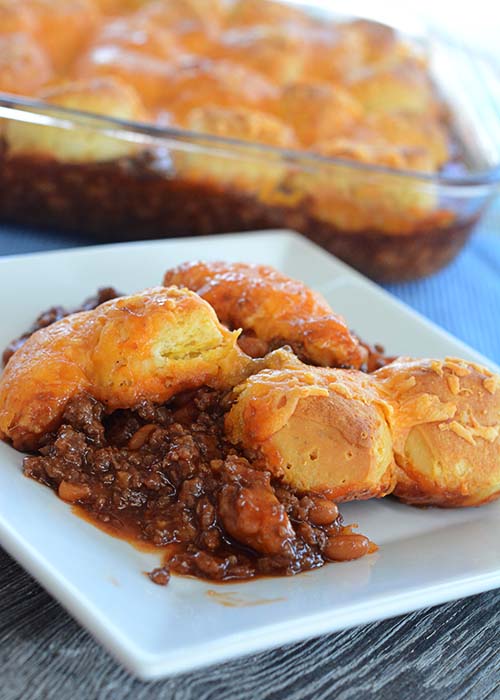 Hungry Jack Casserole...A Harvest Meal
Ingredients
2

pounds

hamburger

1

teaspoon

salt

15

oz

can pork and beans

I like Van Camps

1 1/4

cup

barbecue sauce

4

Tablespoons

brown sugar

1

Tablespoon

onion powder

1

can refrigerated flaky biscuits

1

cup

shredded cheese
Instructions
Brown hamburger and drain.

Stir in salt, pork and beans, barbecue sauce, brown sugar, and onion powder.

Pour in a greased 9x13 baking dish.

Cut biscuits into quarts and place over top of hamburger mixture.

Bake at 350 degrees for 20-25 minutes of until biscuits are golden brown.

Remove from oven and sprinkle shredded cheese over biscuits.

Return to oven and bake for additional 5-8 minutes or until cheese is melted.