Affiliate links were used in this post for products I love.
Most of the crafts on my site will probably be kid's crafts because I like to see my daughter's minds at work creating art their own way.  Every once in a while I will share a "mom" craft or DIY because we all know moms need to spend a little bit of time focusing on ourselves.:)  These Fall Mason Jars will look perfect on your mantle.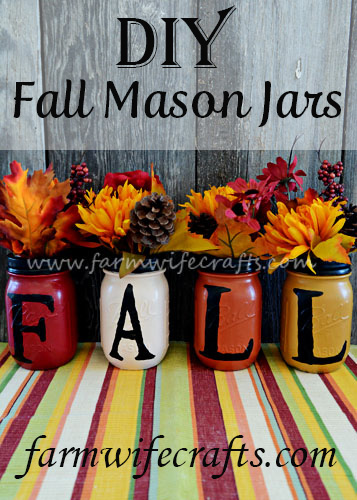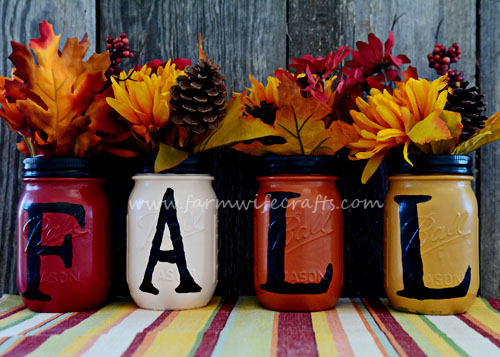 The first step is to clean the pint Ball jars
 well.  Once the jars are clean and dry, you are ready to begin painting.  You can use whatever paint you prefer as well as whatever colors you prefer, however make sure that it is multi-surface and can be used on glass.  For my jars, I used DecoArt Americana Multi-Surface Satin Acrylic Paint in Red Barn
, Paprika
, Muted Gold
, and Buff Beige
.  I had to apply two coats and on some places, three coats.  Allow each coat to dry completely before applying the next coat.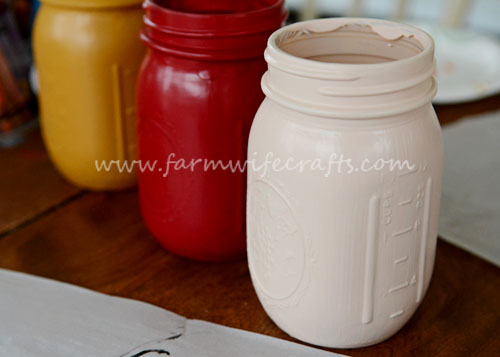 Next, paint the rings
.  I used the color Black Tie
.  Again, I had to apply two coats.  A little trick I learned recently is to paint items on Parchment paper
 to keep them from sticking.  That's right!  Parchment paper isn't just for baking!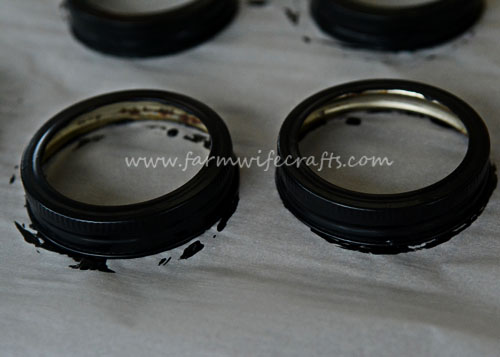 Once the jars are completely dry, you are ready to add the letters.  Now, if you are really artsy, you can free hand these.  I am not, so I enlisted my computer to do the work.  Create word art in Microsoft Word using the font and size you prefer.  I printed out a couple of tests on regular printer paper before I printed them on transfer paper
.  You will need to reverse the letters while in Word so they are positioned the correct way when you apply them to the jars.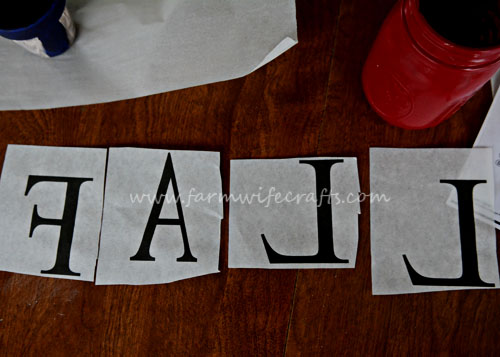 Position the transfer paper on the jars and trace around the letters with a black Sharpie
 marker, so it bleeds through the paper.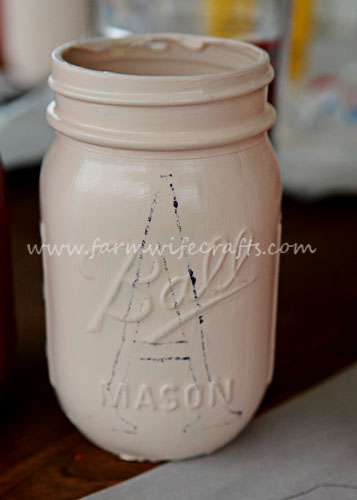 Now you are ready to fill in the letters with the Black Tie Paint.
Once the jars and rings are completely dry, you can attach the rings to the jars and add whatever floral you would like.  I love how these turned out!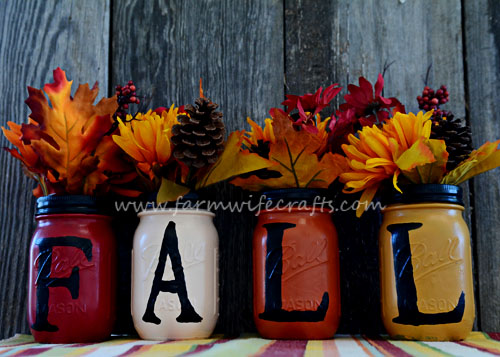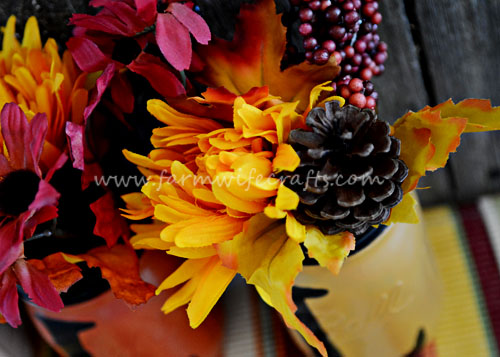 Make these for yourself or for someone else to spread a little fall cheer!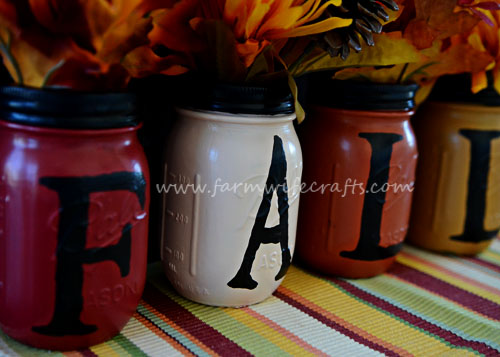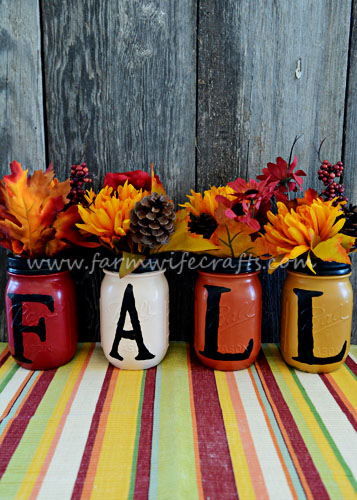 Fall Mason Jars
Ingredients
DecoArt Americana Multi-Surface acrylics: Red Barn

Buff Beige, Pumpkin Patch, Paprika, Muted Gold, Green Beret, Black Tie or colors of your choice.

4

pint

size Ball mason jars

regular mouth

Ball jar rings

Transfer paper

paint brush

black sharpie marker

floral of your choice
Instructions
Remove lids from jars. Clean glass thoroughly if needed.

Paint jars with colors of your choice. (Allow paint to dry between coats or steps.)

Paint rings using Black Tie. (Allow to dry completely between coats.)

Print letters F, A, L, L on transfer paper. Remember to reverse the letters.

Once paint is dry on jars, trace letters onto ball jars with a black Sharpie marker

Fill in letters with Black Tie Paint.

Once jars and rings are completely dry, attach rings to the jars and add the floral of your choice.