Affiliate links were used in this post for products I love.
This post was sponsored by The Glass Barn, but all photos and opinions are my own.
Mother's Day is just around the corner!!  Mom's do so much for us, but sometimes they can be the hardest to shop for.  Since becoming a mother myself, I've found that the best type of gifts are the ones that are handmade and don't cost a lot!  Not only are they fun to make, but they're fun to receive as well.  These Easy DIY Photo Coasters would make the perfect Mother's Day gift!  I'll talk about how to make these coasters in a bit, but first I wanted to reflect on some mom's out there!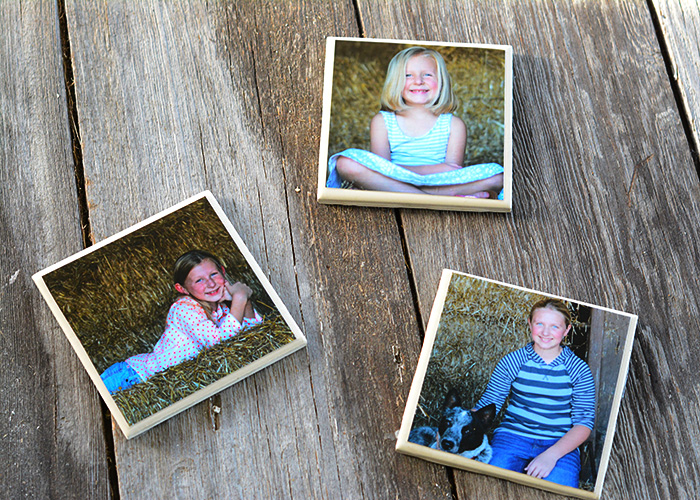 When I became a mother almost 13 (Gasp!) years ago, I had no clue how stressful it would be.  I honestly thought it would get easier the older they got, but it just seems like it gets a little harder each year.  Maybe because I have all girls???  Hello drama!:)  Just kidding!  So far, we've been pretty lucky in the drama department, but I have a feeling that may change when our youngest gets a little older. Ha!
I was raised by a pretty awesome mom, even though, looking back, I took a lot of things for granted.  Those teenage years had to be rough on my mom, at least I'm pretty sure they were…just kidding.  I was a perfect angel!   As rough as they were might have been, we made it through it even though some days were questionable and now we can laugh about it!:)
Here I am with my three girls on Easter…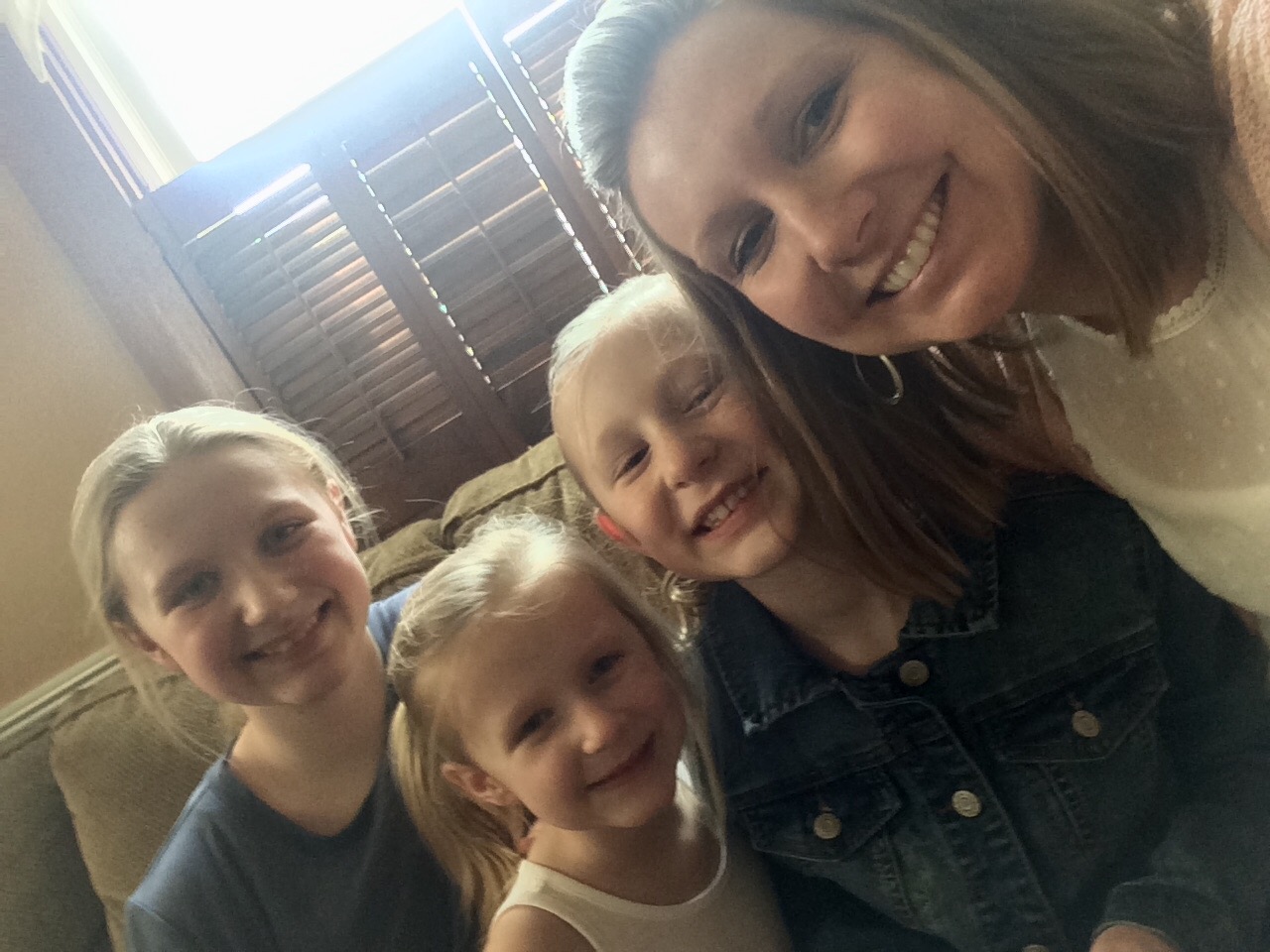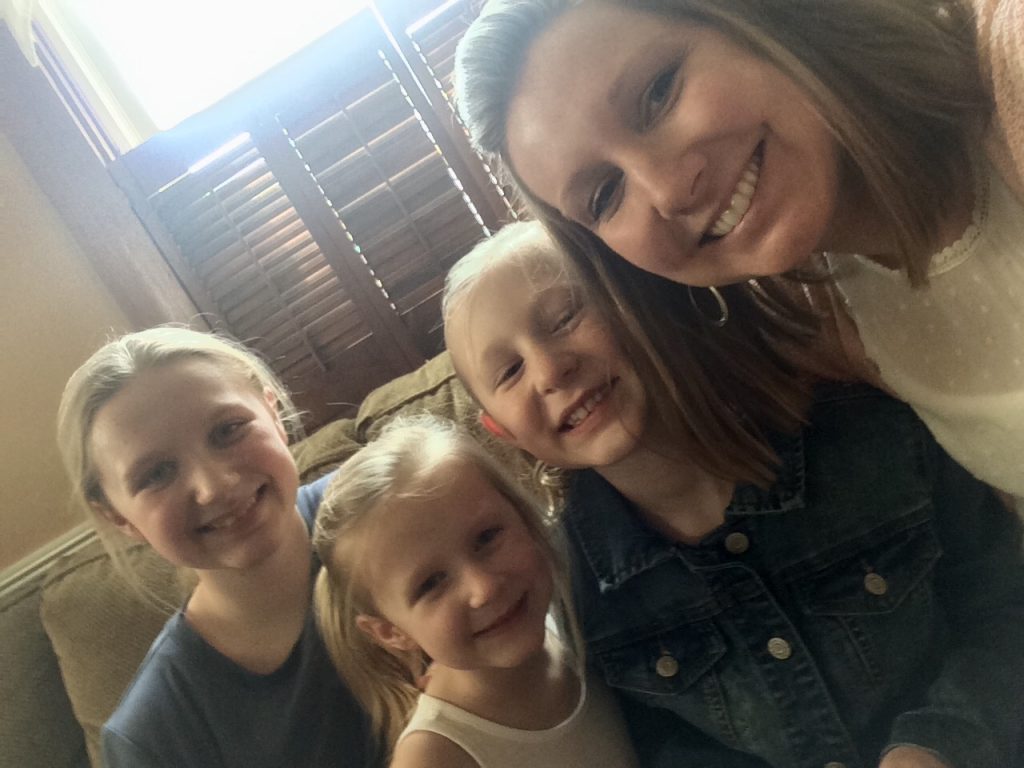 Note to self: take more pictures of just my girls and me that aren't selfies.  I joke (halfway) that if it weren't for selfies, I wouldn't be in any pictures.  If there are any dads reading this: take the picture!  We may not appreciate it at the moment, but we will several years down the road.  Promise!
A mom's life can get kind of chaotic.  I heard the analogy a couple years ago that a mom's brain is like a web browser with 20 open tabs!  One night this past week I had a PTO meeting, B had Science Club right after school, B and Mel had softball practice, and Jody had gymnastics, and we are preparing for planting season if it ever stops RAINING!  My husband is great about helping me with running kids and I have several other people in my life that help me, thank goodness.  Anyway, it was wet and practice ended up being cancelled and Brad couldn't be in the field, so it all worked out and everyone got where they needed to go, but it definitely takes a village.
We are in the thick of ball season and the girls are in 3 different leagues: 13u, 10u, and Developmental league which means we are at the ball diamond just about every.single.night!
To all my fellow softball/baseball moms out there:
I get you!  I have your back and thank goodness for all of you, so we can help each other get our kids where they need to be!  I see you with your color coded calendars reminding you of everyone's schedules: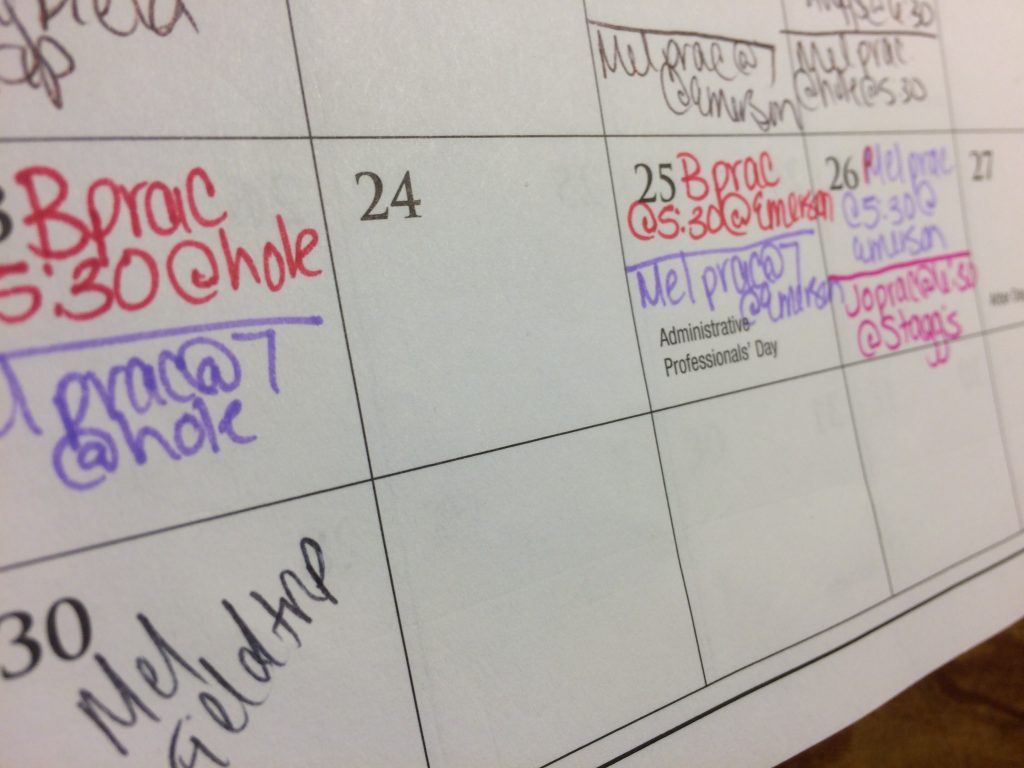 You look forward to those nights during the week when you have no plans or commitments and a rain out is totally OK every now and then, however it can't mess up the schedule too much.  You are frantically trying to figure out how you can possibly feed these kids when you leave for practice or a game right after school, only to return home at 8:30PM and everyone has homework, needs showers, and there is testing the next day, so kids need to be in bed at a decent time. So the drive thru or concession stand it is and that is totally OK!  You are there to cheer them on and can be found standing outside the dugout after the games ready to offer them a hug, words of encouragement, and tell them "good job."
To my fellow basketball moms:
I see you!  The one who just wants a normal weekend of a leisurely Saturday, followed by a Sunday of church and lunch at a nice restaurant…aka anything that doesn't have a drive-thru. Sunday basketball means not only getting everyone up for church, but getting them ready for the whole day before you leave the house that morning.  I can usually spot you in the pew at church.  Your ball player(s) proudly sporting their warm up gear and every other family member is sporting the school colors.  Probably not the best church attire to some, but you are there and who has the right to judge anyway?  Lunch is packed in a cooler in the car because you can't stomach the thought of having to eat at another fast-food restaurant for the week.
To my fellow 4H moms:
You are often behind the scenes making sure everyone is fed, clothes are wrinkle free and a fresh set is waiting in the car in case a catastrophe happens before showmanship. You are waiting anxiously outside the show ring while the judge explains his reasons.  You are probably holding a rope halter, or a spray bottle ready to give your kid a hug and offer a couple words of encouragement when they exit the show ring.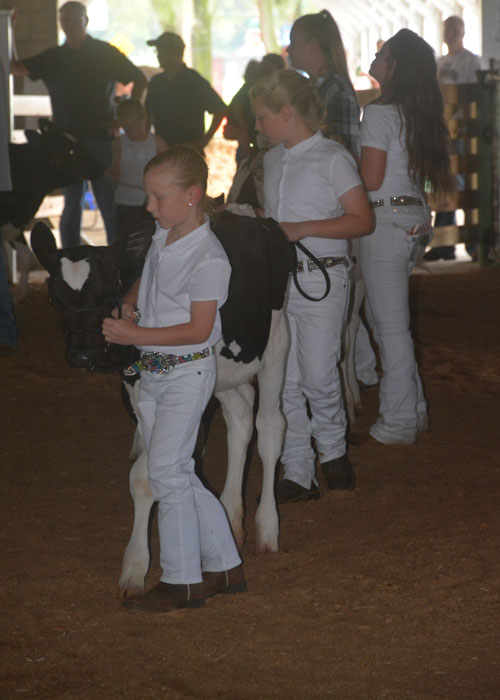 You have spent months preparing for fair week and yelling at   encouraging your kids to get those projects done and not wait until the last minute.  Countless trips are made to town to pick up more fabric, baking ingredients, etc.  Countless phone calls to the extension office to make sure everything is entered correctly and you hope that they don't block your number!  You have to remind yourself over and over that this is the best week of the year and you are making memories that will last a lifetime, because as hard as it is to see at the moment, you are making memories!
To my fellow farm moms:
I TOTALLY get you.  This farm mom/wife gig is HARD.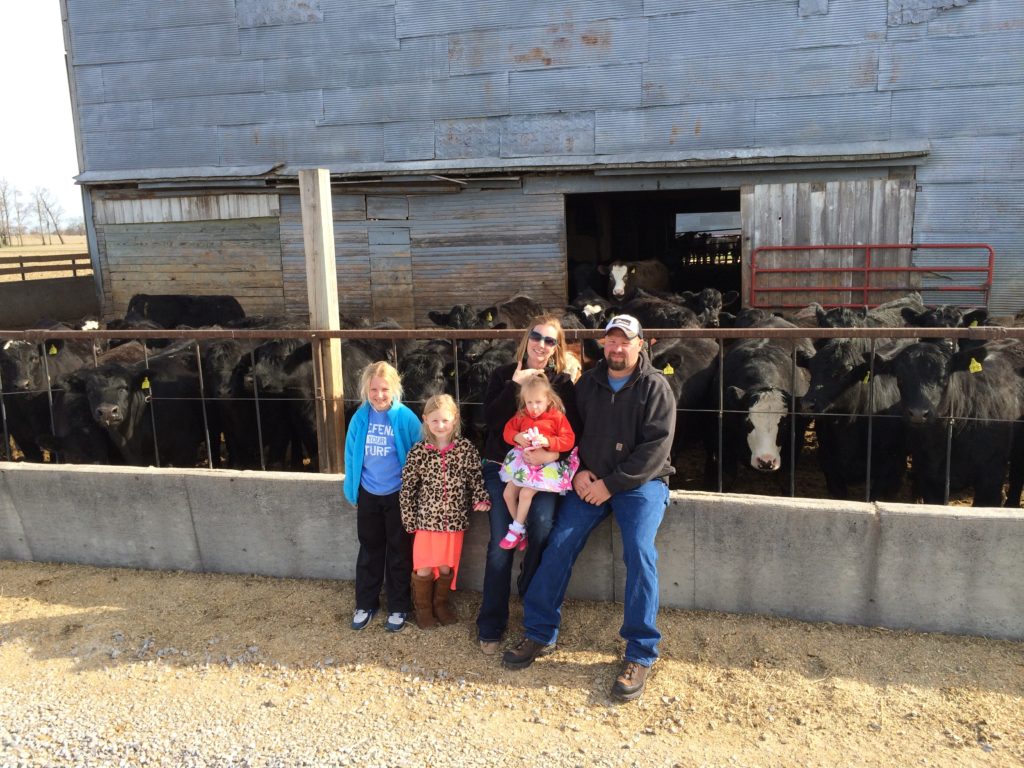 I grew up on a farm and I always knew I wanted to raise my family on a farm as well.  Even when I was a little girl, I knew I wanted to marry a farmer and be a stay-at-home mom.  I had no idea how hard it would be.  I see you juggling the role of both mother and father while your husband is in the fields for hours on end during planting and harvest.  You get excited when the weatherman calls for rain on a Friday afternoon because that means family time during the weekend or maybe even a date night.  You are the mom at the ball diamonds on a Saturday morning who admires the families who ALL show up to a practice knowing, soon enough,that will be you once all the crops are in the ground.  When your husband finally walks in the door at midnight after leaving the house at 5AM, if you are still awake, you hope he understands when you are too tired to talk.  You are able to navigate those county roads like a pro, find the field that has a name that will have other's scratching their heads wondering why in the heck you call it that,  and drive to the back corner of the field just to deliver food to your favorite farmer and so your kids will have a chance to see their dad before they have to go to bed.
To my fellow stay-at-home moms:
Holy moly this life is hard, but it is so fun!!   You sometimes feel like you are judged by others because they might think that you have all the time in the world, when really you have zero time.   You yourself can't figure out how working moms do it!  You long for adult conversation, but when the opportunity arises you are so exhausted that you don't even want to talk.  All you really want is a nap and a clean house!  You can't wait for nap time because you have a list of stuff to complete in those 2 hours, but when nap time comes you just want to sit and watch soap operas.  Your work attire consists of yoga pants, a sweatshirt, and a messy ponytail and you long for a date night, so you can get dressed up and actually look like a human being, but when the night comes you just want to  stay home and sleep.
To all the moms out there…
I see you and you are doing a great job.  Don't let anyone tell you any different!
I know I just touched on a few "mom" titles and there are so many more, but these are the "mom titles" that I'm in right now.  The fact of the matter is this:  No matter what type of mom you are, I know it's hard.  Embrace it! Enjoy it!  Laugh with your kids even when all you want to do is cry.
We are all in this together and, whether you have a newborn or a 20 year old , we're all trying to figure this game of life out, so PLEASE be kind to one another.
Easy DIY Photo Coasters…The Perfect Mother's Day Gift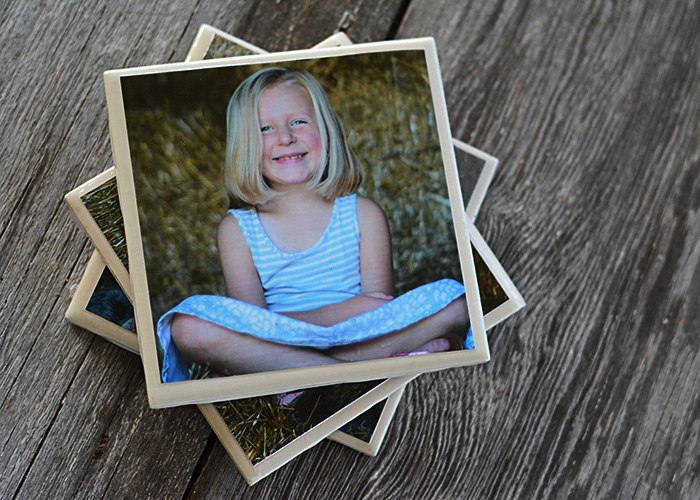 You will need:
4×4 ceramic tiles (found at your local hardware store
Pictures trimmed to 4×4
corkboard or felt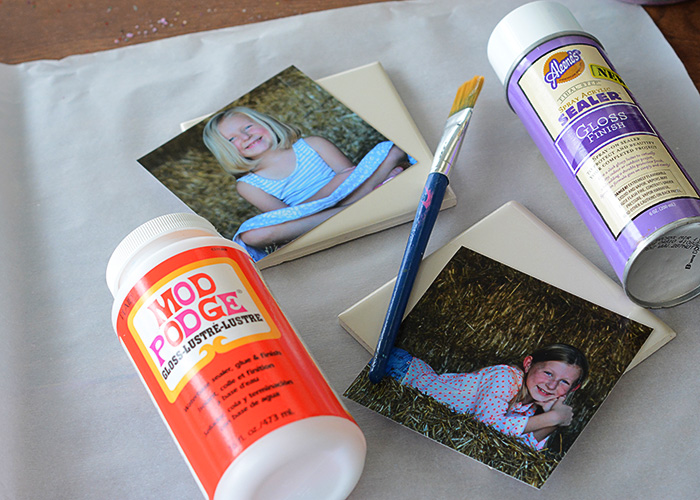 Begin by trimming your pictures to 4″x4″ and wiping the surface of the tiles and allowing that to dry.  You want to make sure they are clean, so the pictures will stick to them.  Next, add Mod Podge to the back of the pictures.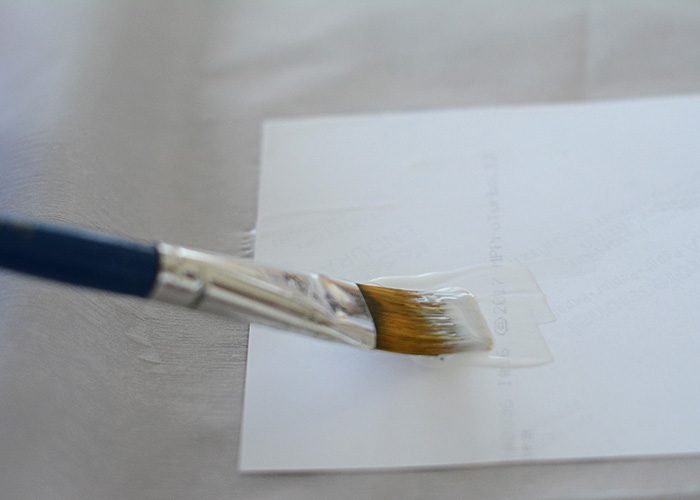 Place the picture in the center of the tile and add a coat of Mod Podge directly over the picture and all the way to the edges.  Your picture will have a nice white coat on top of it, but don't worry, it dries clear.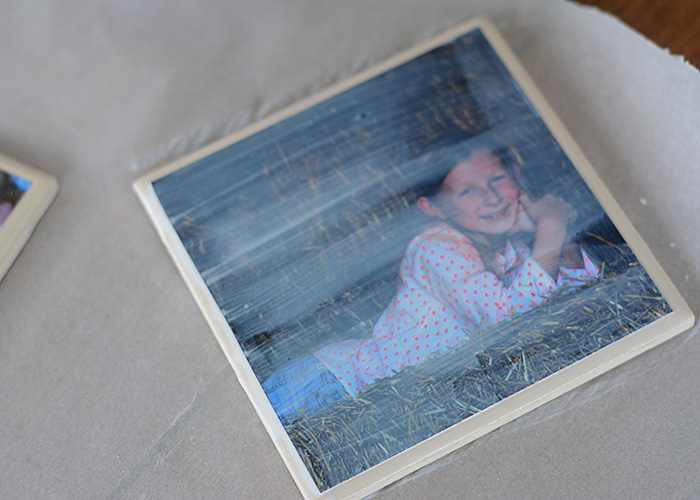 Once the first coat of Mod Podge dries completely, add a second coat and allow it to dry completely as well.
The final step is to spray it with acrylic sealer.  I applied two coats and allowed it to dry between coats.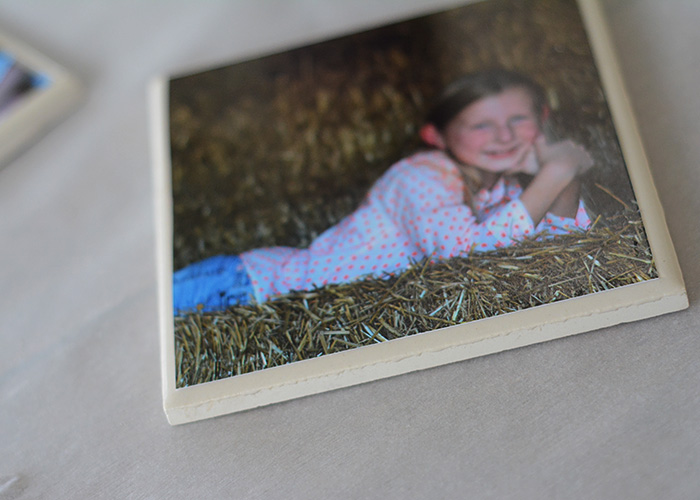 Once the acrylic dries, add some corkboard or felt to the back to avoid surface scratching.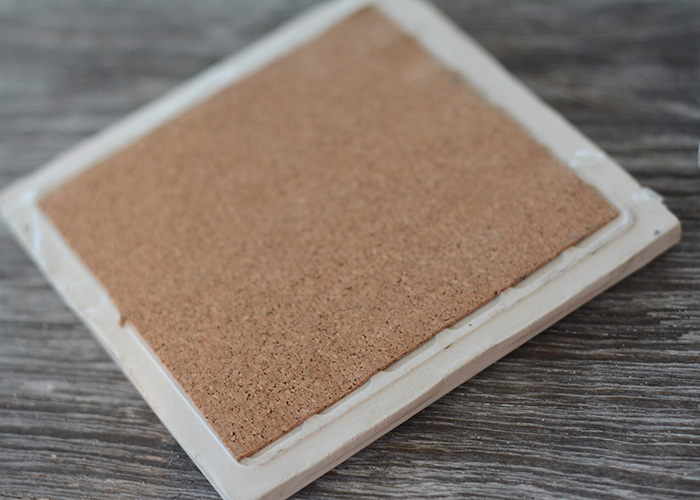 That's it!  You're done!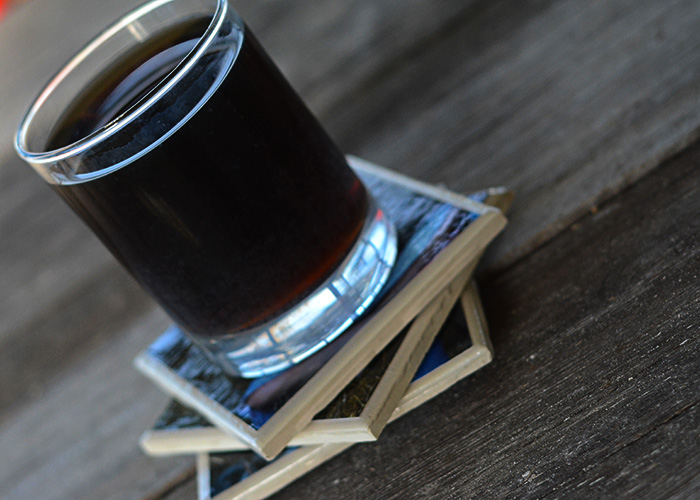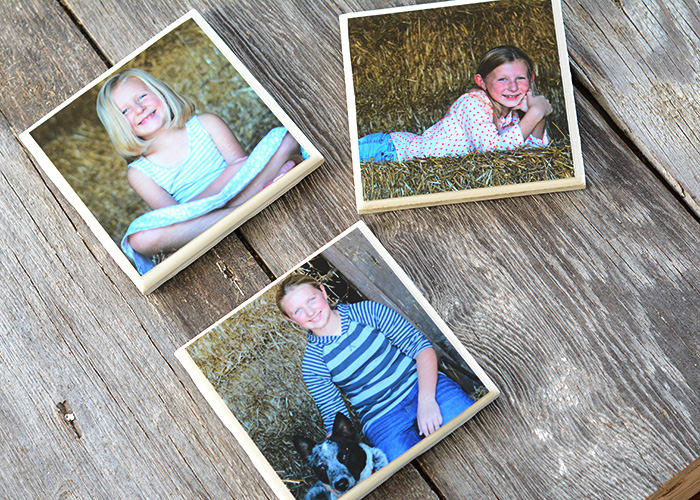 Easy DIY Photo Coasters...The Perfect Mother's Day Gift
Instructions
Trim the pictures to 4"x4" and wipe down the coasters and allow them to dry.

Apply Mod Podge to the back of the pictures with a paintbrush and immediately stick to the center of the coaster.

Apply two coats of Mod Podge to the top of the picture all the way to the corners allowing the Mod Podge to dry between coats.

Once the Mod Podge is dry, spray with two coats Clear Acrylic Sealer allowing the sealer to dry between coats.