Easter is just around the corner and while we may be celebrating it a little differently this year with the quarantine and social distancing, it doesn't mean that we still can't enjoy the day!  This Easter Crockpot Candy is so easy to make and only takes a few ingredients and a few minutes of your time!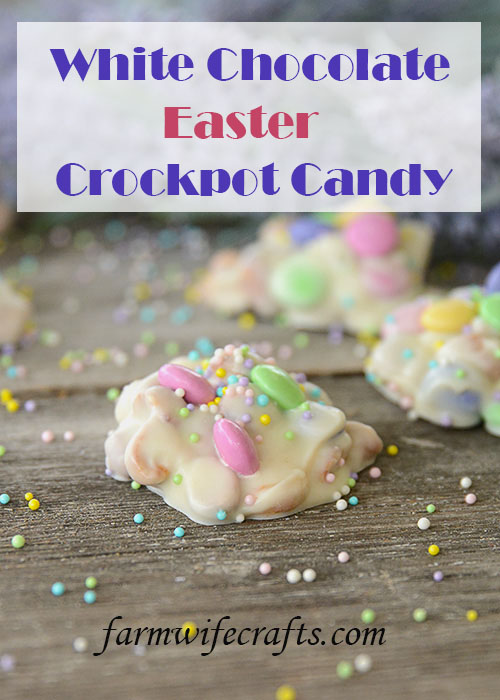 I just love all the colors of Spring and Easter.  They are definitely a welcome sight after all the drab winter weather.  Easter for us will look a little different for us this year as I'm sure it will a lot of people.  I love Christmas, but there is just something about Easter mass that I enjoy so much!  I'm definitely going to miss being with family and our church family on Easter Sunday, but we will still be celebrating!!!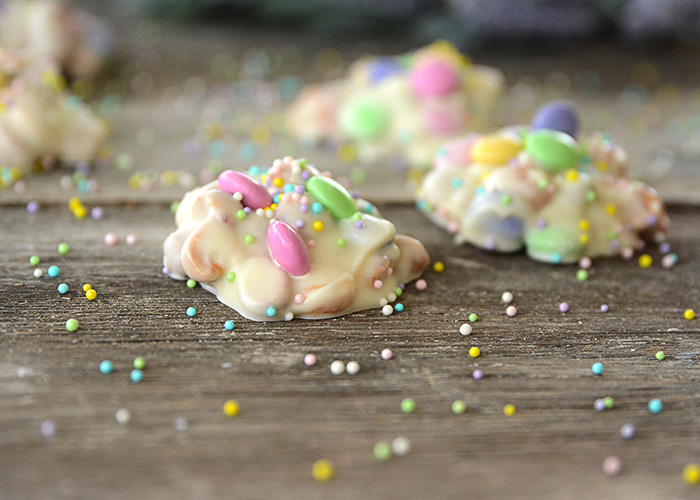 This candy is so easy to make that even the kids can make it.  In fact, it would probably give them something to do while their home.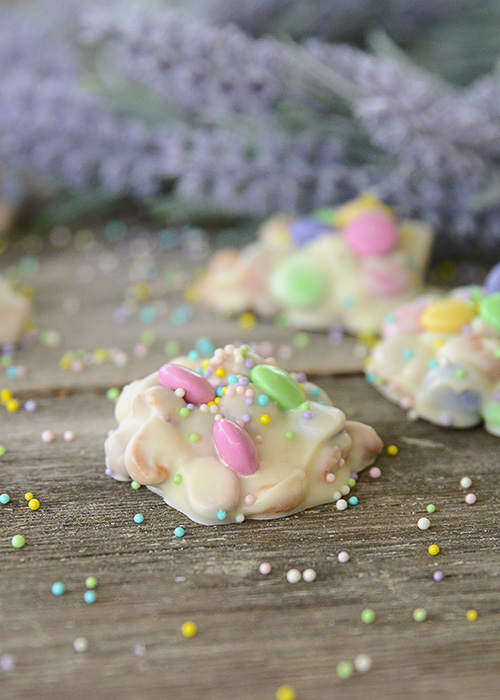 Easter Crockpot Candy
You will need:
24 oz  package vanilla flavored candy coating
3 Cups honey roasted dry roasted peanuts
1 10 oz. bag Easter colored milk chocolate m&ms
Place  peanuts and candy coating in a greased crockpot and set on low heat.  Cover and cook on low for one hour.  After one hour, stir then replace the lid and continue cooking in 15 minute increments followed by stirring until all of the candy is melted.


Line cookie sheets with parchment paper.  Stir in the m&ms, reserving about 1/2 cup for the topping.  Drop onto the parchment paper.  Add some m&ms and sprinkles to the top and allow to cool completely.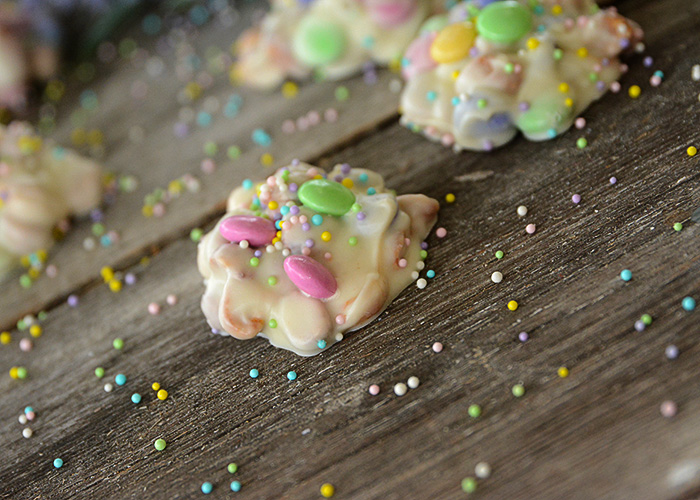 These treats are so pretty and will be gone in no time!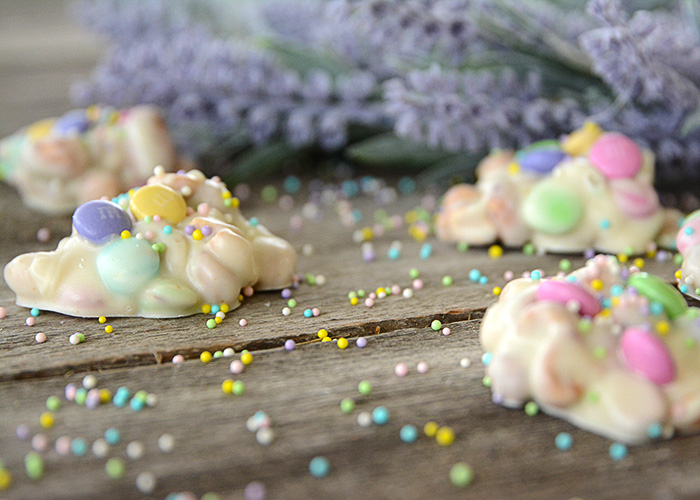 You could also stir in some pretzel sticks if you prefer more salty things.  Just add them to the crockpot with the chocolate and peanuts.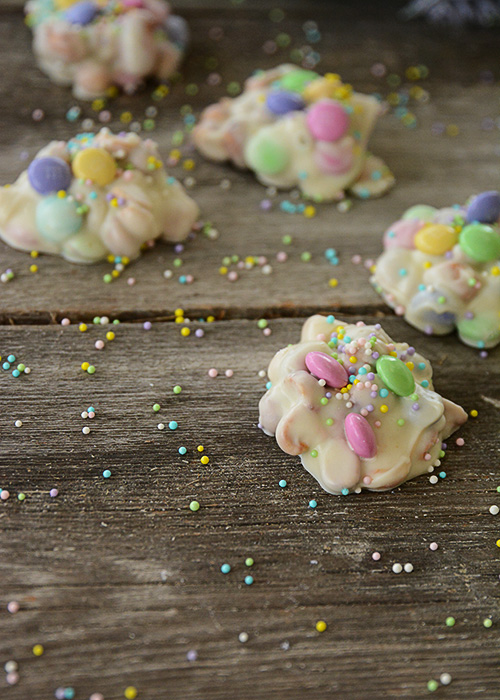 No matter what your Easter celebration looks like, enjoy the day and remember the reason for the day!  This too shall pass and I cannot wait to see some loved ones when life returns to normal.
Easter Crockpot Candy
Instructions
Place the peanuts in the bottom of a greased crockpot. Add the candy coating.

Cover and cook on low for one hour.

After one hour has passed, remove the lid and stir. Replace the lid and cook in 15 minute increments, stirring after each 15 minutes until candy is completely melted.

Once the candy is melted, stir in the m&ms, reserving about 1/2 cup for the topping.

Drop onto parchment paper lined cookie sheets. Add remaining m&ms and sprinkles (if using.)

Allow to cool completely.

Enjoy1