My family loves meatballs, especially B our oldest.  Add those meatballs to a couple slices of bread and my hubby is in heaven!  These Crockpot Meatball Hoagies were the perfect meal for our meatball loving family.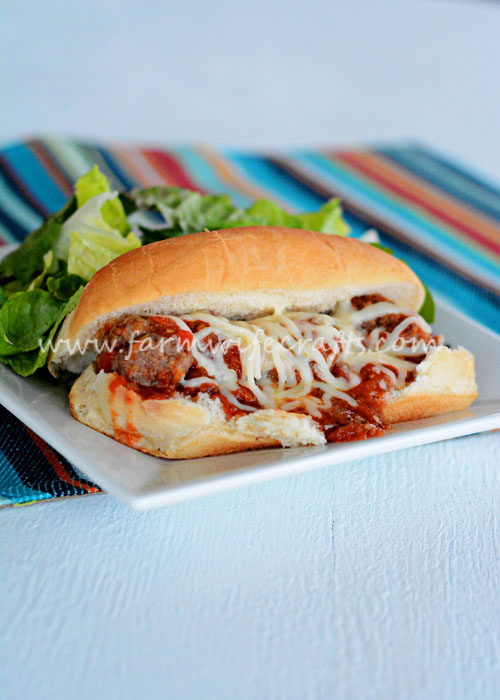 This delicious recipe came from Gooseberry Patch's cookbook, Busy Day Slow Cooking.
This recipe is filled with crockpot meals, which makes it perfect for the typical busy family.  Some days it seems that my husband and I wave to each other as we pass each other on the road, so it's nice to have a hot meal waiting for us when we get home.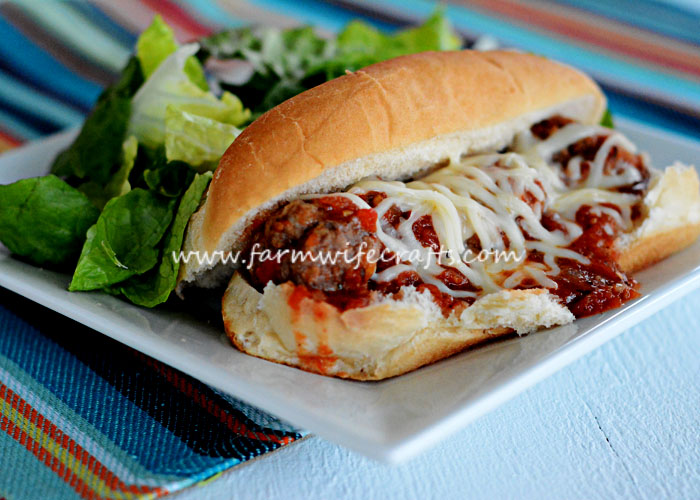 Crockpot Meatball Hoagies
Not only is this recipe delicious and will keep those bellies happy, but it is so easy.  Just combine the hamburger, Italian flavored bread crumbs, egg, onion, Parmesan cheese, salt, and Worcestershire sauce together and form into one-inch meatballs.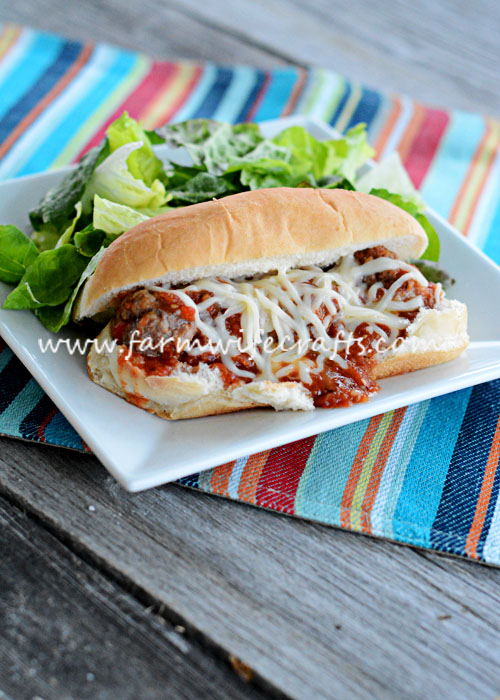 Then cook them in a skillet until browned on each side.  You can even bake them in a pan in a 425 degree oven for about 20 minutes.  This is what I did because I needed to do something else while they were baking.
Once they are cooked, toss them into a crockpot, cover them with your favorite pasta sauce and let them cook on low for about 2 hours.  Spoon several meatballs onto a bun and top them with sliced or shredded mozzarella cheese(we used shredded).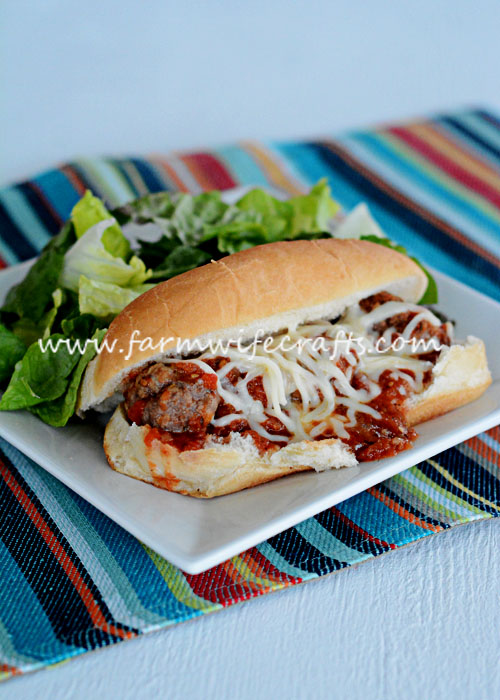 So yummy!  A nice green salad adds the perfect crunch along side these Crockpot Meatball Hoagies.
The nice people at Gooseberry Patch did provide me with a cookbook to review, but all opinions and photos are mine.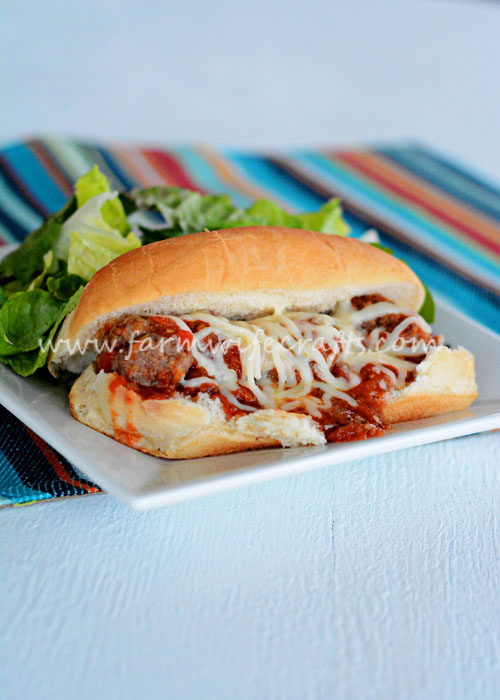 What You Will Need
1 lb. ground beef
½ Cup Italian-flavored dry bread crumbs
1 egg, beaten
2 Tablespoons onion, minced
1 Tablespoons grated Parmesan cheese
1 teaspoon salt
1 teaspoon Worcestershire sauce
32 ounce jar pasta sauce
hoagie rolls, split
Garnish: sliced or shredded mozzarella cheese
What You Do
In a large bowl, combine beef, bread crumbs, egg, onion, Parmesan cheese, salt, and Worcestershire sauce.
Using your hands, mix just until combined. Form into one-inch meatballs.
Cook in a large skillet, turning occasionally, until browned on all sides.
Remove meatballs to a slow cooker; top with pasta sauce.
Cover and cook on low setting for about 2 hours; stirring after one hour.
Spoon several meatballs into each bun; top with a spoonful of sauce and some cheese.