Popcorn is a favorite snack around here.  We love to have popcorn and movie nights especially in the winter. Have you ever wondered what the difference is between popcorn and field corn?  National Popcorn Day is January 19th and what better way to celebrate than with a lists of some of my favorite popcorn recipes and some fun facts about popcorn?;)

Did you know that corn is classified by it's kernel type?  In the U.S. the three most popular types of corn are: dent  corn, sweet corn, which we enjoy in the summertime at backyard BBQs, and popcorn.
Dent corn is most commonly referred to as field corn.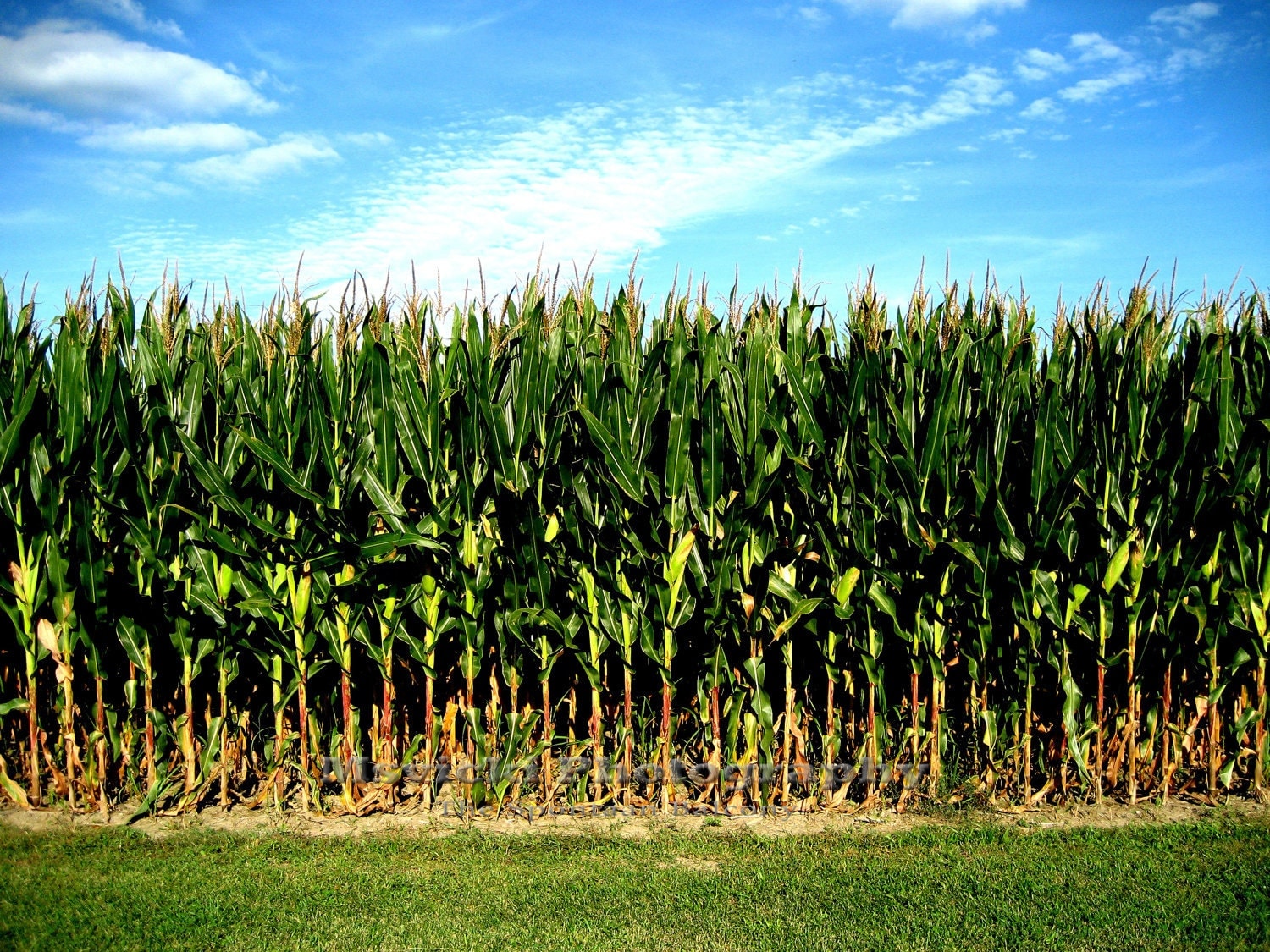 Dent corn is almost always yellow in the U.S., but it can be white as well.  This corn is harvested when it is dry.  As the corn dries, the centers of the kernels collapse and form a dent, which is how it gets it's name.  The majority of field corn is used for animal feed.  It is also used for ethanol to fuel cars and is used to make plastics, adhesives, corn cereal, starches, corn oil, and corn syrup.
Popcorn is one of the oldest types of corn.
Popcorn's growing conditions are similar to field corn, while the kernels look very different.  Popcorn kernels are small and pointed like rice or can be round.  It is used for freshly popped popcorn and other popcorn recipes.
Marybeth from My Fearless Kitchen recently wrote a post that talks about the different varieties of popcorn.  I didn't realize there were so many!

Some fun facts about popcorn:
The oldest ears of popcorn ever found came from Mexico and are over 4000 years old.
One kernel pops with such force that it can be catapulted three feet into the air!
When televisions started to make an appearance in homes, popcorn sales hit an all-time low because people weren't attending movie theaters, shortly thereafter microwaves were invented so the beloved treat could be easily enjoyed at home.
The unpopped kernels at the bottom of the bag are called old maids.
Popcorn is a whole grain and is only 31-35 calories per cup depending on how it is popped.
Popping popcorn is the number one use for microwaves.
Popcorn's scientific name is Zea Mays Everta and is the only corn that will pop.
A kernel will pop when it reaches a temperature of about 347 degrees Fahrenheit.
Indiana ranks second in the nation in popcorn production.  Nebraska is number one.
According to the Guiness Book of World Records, the world's largest popcorn ball was created at the Indiana State Fair in 2013 and weighed 6,510 pounds and was 8 feet in diameter.
Now for the good stuff!!!
My friend Liz makes the best caramel corn!  Just looking at this picture makes my mouth water.

This Ooey-Gooey Popcorn from Miss Leah at Beyer Beware is a definite crowd pleaser!

My kids love making this simple popcorn in a bag.  It tastes just like stove top popcorn, but with less mess which is a for sure mom-win!

Jeanette over at Fencerow to Fencerow, shares a recipe for caramel popcorn in a pan!  Love how easy and delicious this recipe looks as well.

Have fun cooking up these delicious popcorn recipes!


This post was sponsored by The Glass Barn, but all opinions are my own.