Affiliate links were used in this post for products I love.
This post is sponsored by the Glass Barn, Indiana Soybean and Corn Farmers but all thoughts and opinions are my own.
Do you love appetizers?  Do you love watching sports?  How about eating while watching football, basketball, or any sport really?  Well, this Ugly Bean Dip definitely needs to be added to your next game day menu!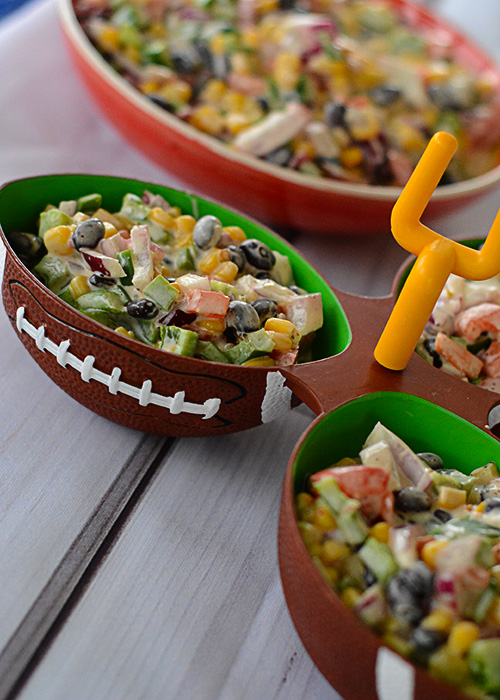 I got this recipe from a Colts cookbook.  Don't let the name fool you!  This dip is anything but ugly…if food can be called gorgeous, then that is definitely what I would call this "Ugly" Bean Dip.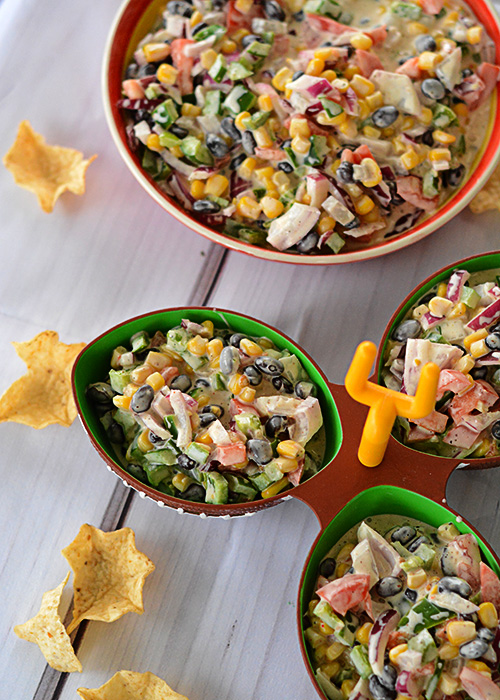 Ugly Bean Dip
Just look at all those AMAZING colors.  All that color means the flavor is AMAZING as well.  I make this recipe a lot and it's definitely a game day favorite in our house, whether we're watching basketball (our personal family favorite) or football, this Ugly Bean Dip has to be served!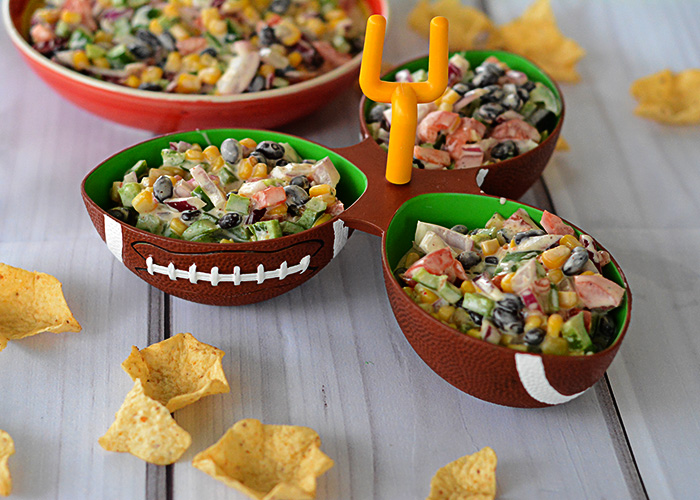 I also make it just about every time we go camping.  It's something easy I can whip up before we leave and stick in the fridge, or I can pack the ingredients and make it in the camper.  I have found that making it ahead of time and letting all the flavors meld together makes it even better!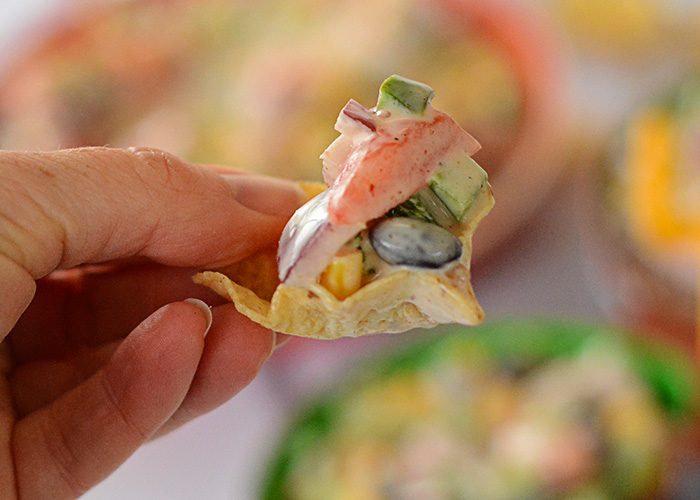 Ok, now my mouth is watering and I want this dip!!!
Do your kids play any sports?  Our girls play softball and basketball.  Our oldest just discovered volleyball this year and absolutely loves that as well, but I would definitely consider us a basketball household.  It's almost that time of year when basketball is on every TV in our house and not because of my husband, but because of me!  I love to watch basketball!!!!  Our two oldest just wrapped up their Fall travel season this past weekend with Winter season starting in a couple weeks.  Our oldest will be on the Jr High basketball team and their practices start this week.  Basketball is my favorite season:)  Here are some clips of my girls playing: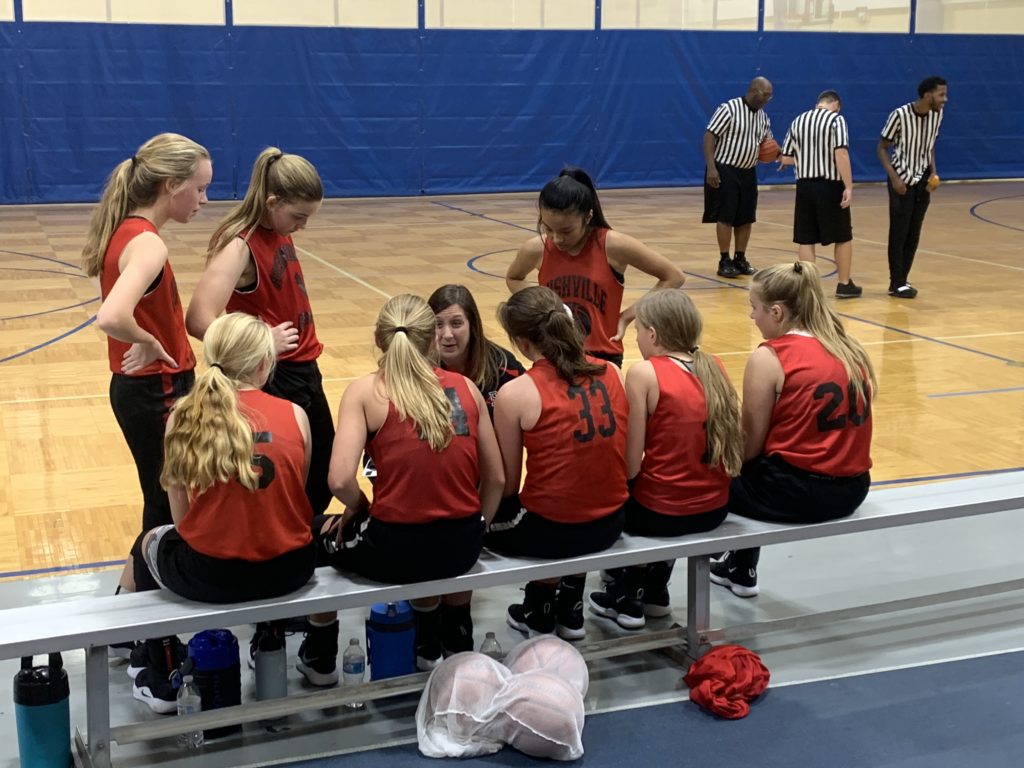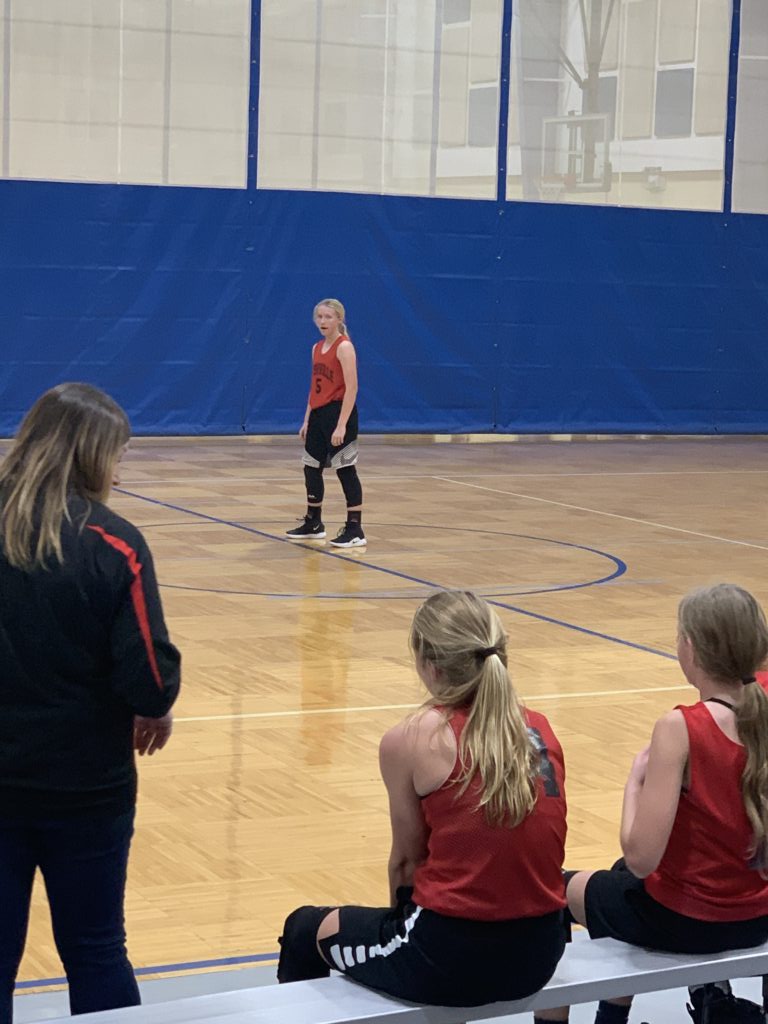 I have no clue why this image won't rotate! (I did the same to it that I did to the others!)
Okay now back to this deliciousness that is this Ugly Bean Dip!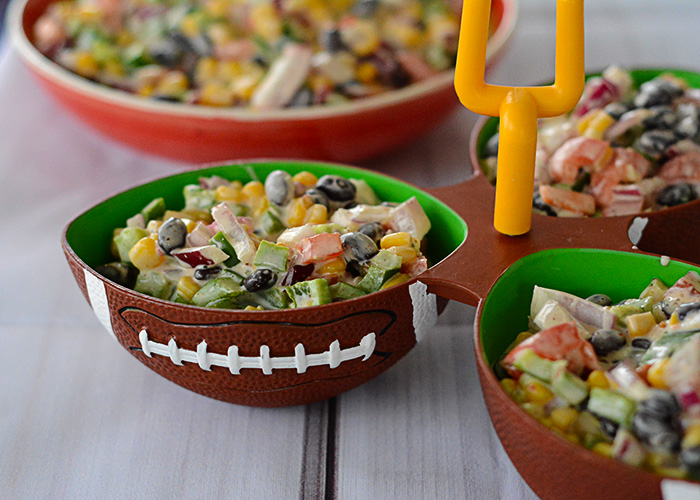 Drain the black beans, rinse, and pour into a medium sized bowl.  Drain the corn and pour into the bowl with the beans.  Next, chop up the onion, green pepper, jalapeno (if using), and Roma tomatoes then add to the bowl.  Don't let the jalapeno scare you.  I feel the ranch dressing makes a milder taste while still enjoying the jalapeno flavor.
In a separate bowl, combine the ranch dressing, Italian dressing, chili powder, Tabasco, black pepper, and garlic powder.  Mix until well combined.
Add the ranch mixture to the bowl with the beans and other veggies then mix to incorporate well.
This is best after it has been in the fridge for at least two hours.  Serve with corn chips such as Tostitoes.
Ugly Bean Dip
Ingredients
1

green pepper

chopped

1

jalapeno

chopped (optional, but it really doesn't add that much spice combined with the ranch)

1

purple onion

chopped

2-3

Roma tomatoes

chopped

1/2

cup

hidden valley ranch dressing

1/4

Cupcreamy Italian dressing

2

teaspoons

Tabasco sauce

1

teaspoon

black pepper

1

teaspoon

chili powder

1/2

teaspoon

garlic powder
Instructions
Drain and rinse black beans and toss in a medium bowl.

Drain the corn and add to the beans.

Chop the green pepper, jalapeno, onion, and tomato and add to bean mixture.

In a small bowl, combine ranch, Italian dressing, Tabasco, black pepper, chili powder, and garlic powder. Pour over bean mixture and mix well.

Refrigerate for at least two hours for best taste.