Carving pumpkins is always a pretty big deal around here.  In the past we've done everything from spider webs, vampires, wolves, and tractor symbols.  It seems to be that more people are painting pumpkins instead of carving them, but I'm still partial to carving.  However, when I saw these glow in the dark pumpkins on Pinterest, I knew I wanted to try it.  They were so easy and as I said in my glow in the dark spider web post, my girls love anything that glows in the dark!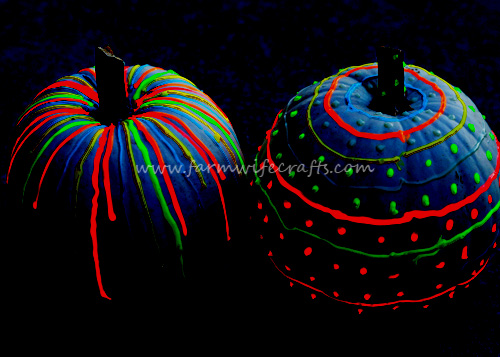 Glow in the Dark Pumpkins
For this project you will need: pumpkins (we used white, but you can use orange or whatever color suits your fancy) and Tulip glow in the dark 3D paint
.  That's it!  Only two things!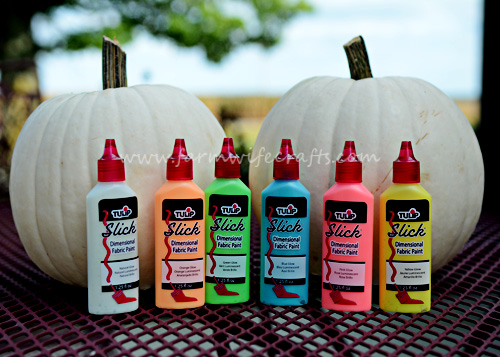 All you do is decorate the pumpkin with the 3-D paint in whatever pattern you would like.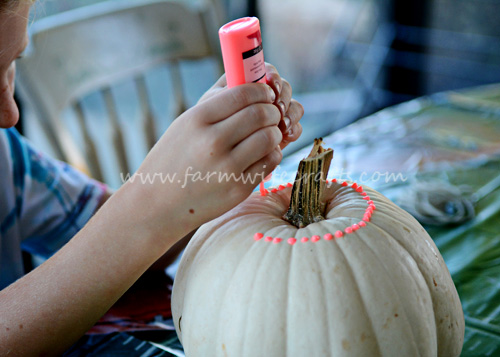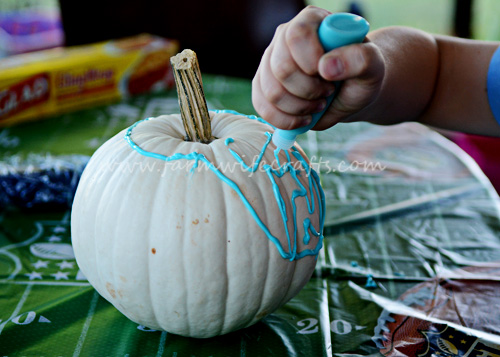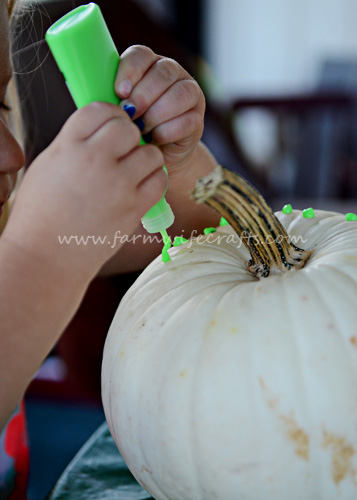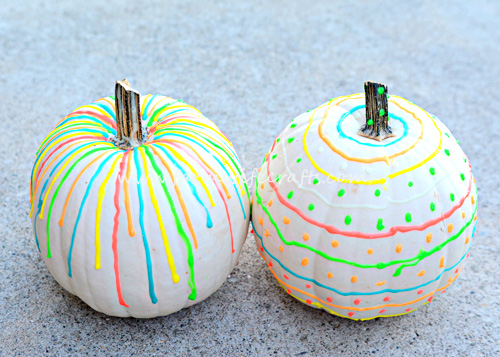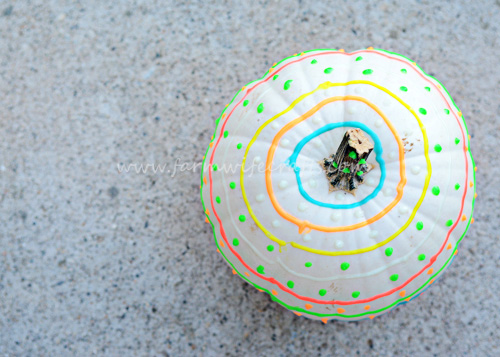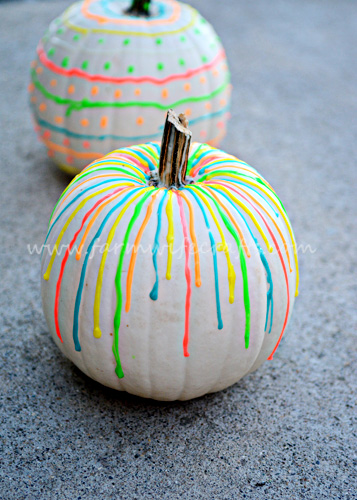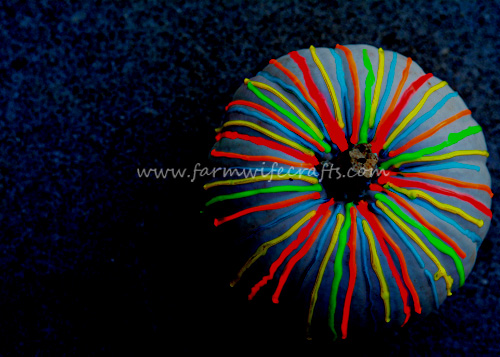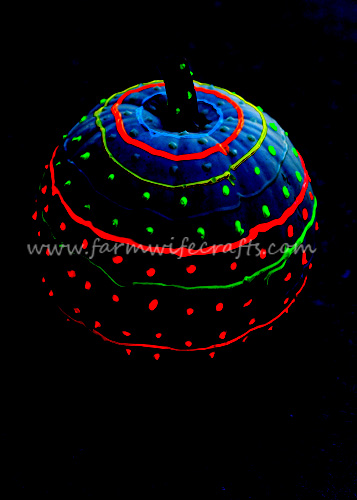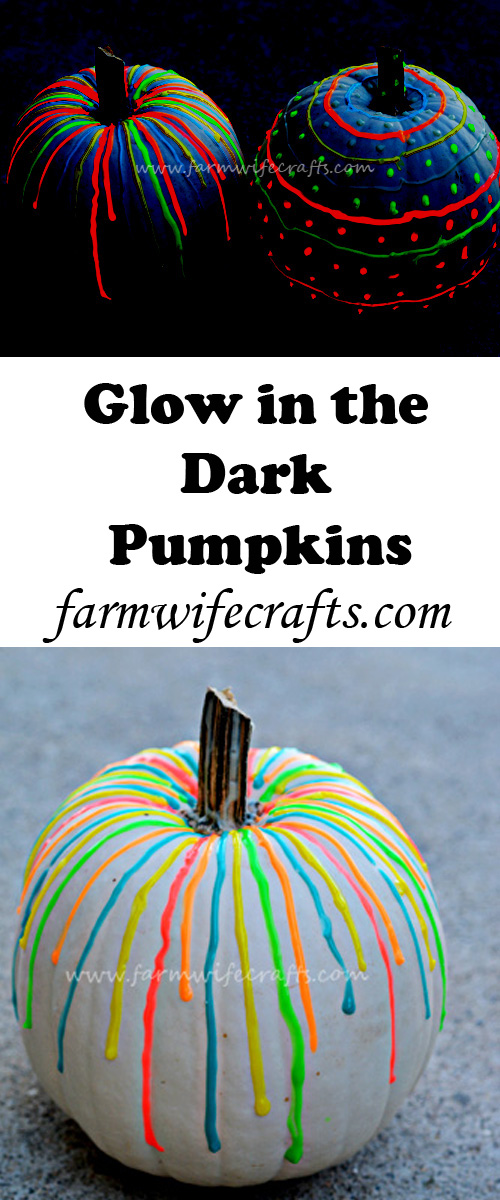 .