How fun would it be to mix up a batch of these Earth Day cookies with your kids on Earth Day?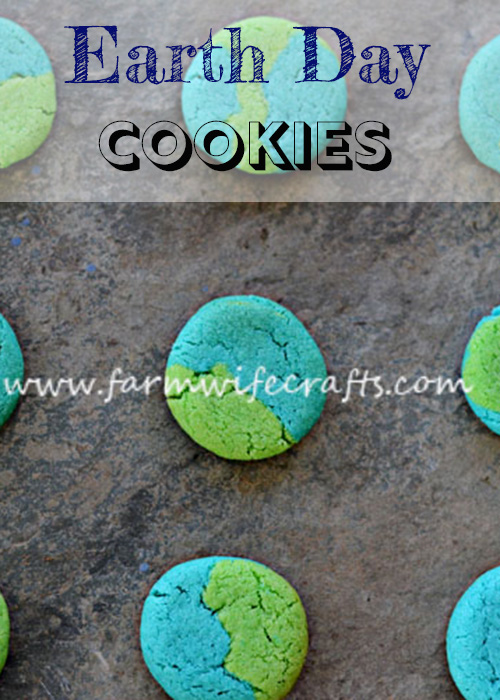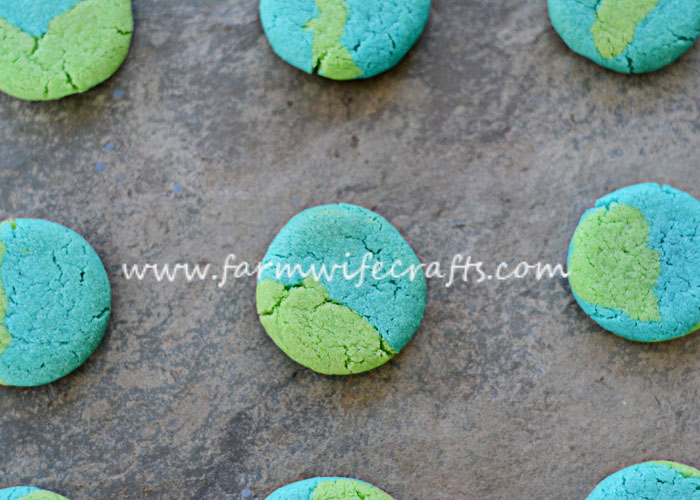 While Earth Day falls on April 22nd, every day is Earth Day for a farmer.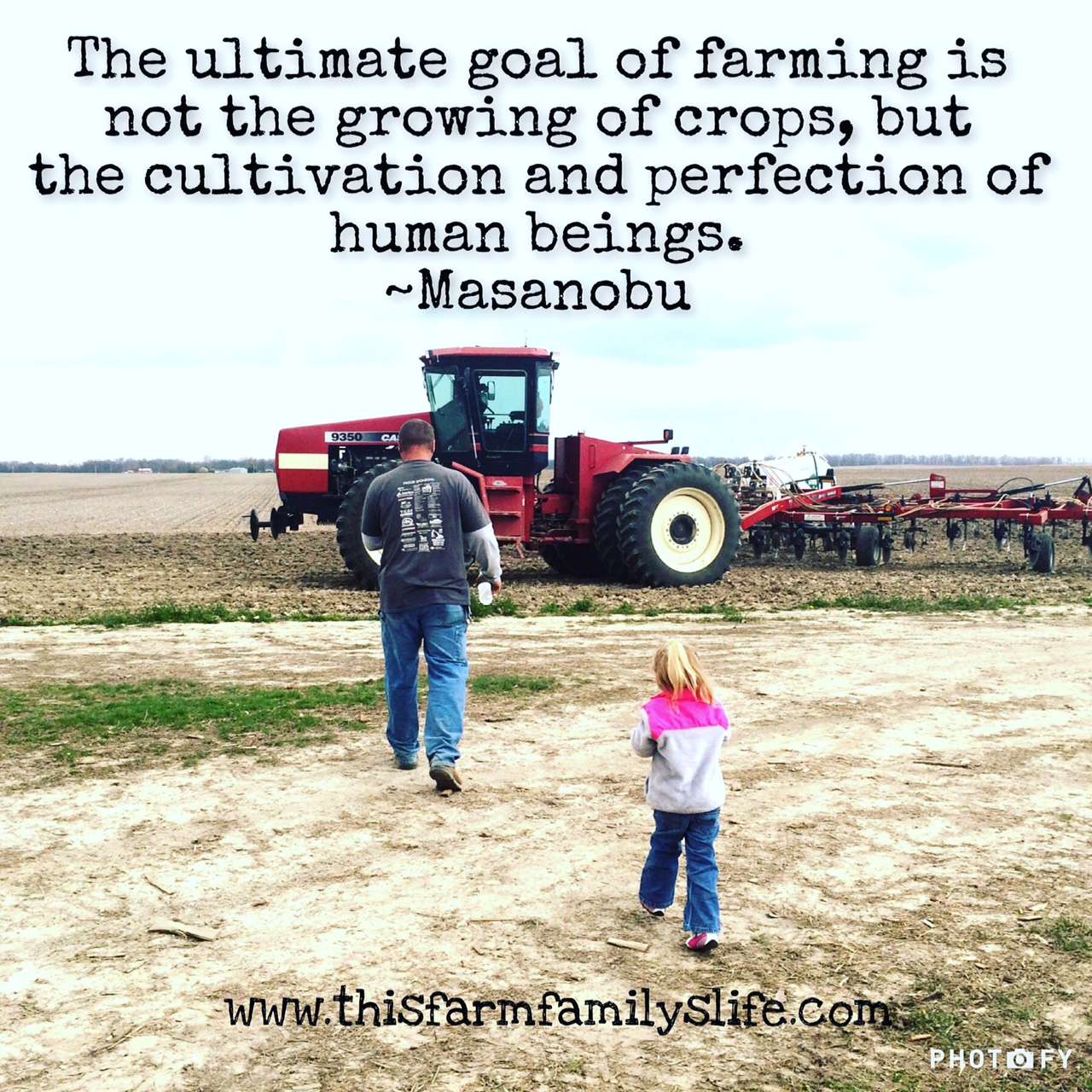 If we take care of the land, it will take care of us.  Not only do we work to ensure that the land will be successful for us, but we take care of the land because we want to make sure that the land is there for future generations.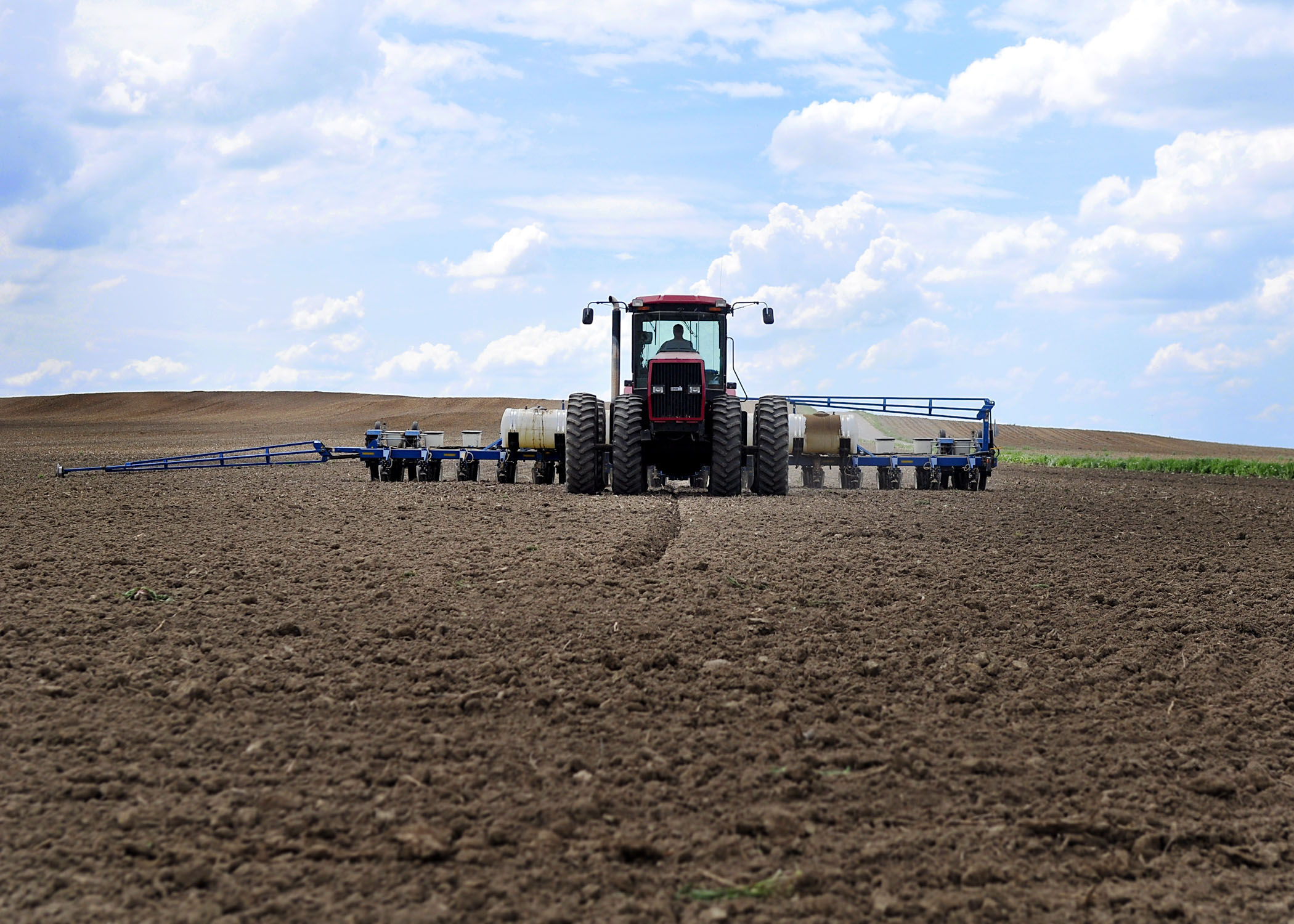 Earth Day Cookies
These Earth Day cookies are fairly easy to whip up.  They go together just like any other sugar cookie, except you add food coloring which makes them that much more fun!  I included a favorite sugar cookie recipe to go with them, but if you have a favorite as well, you can use it too and just add food coloring.
Begin by combining the flour, baking soda, and salt in a small bowl and set aside.  Then combine the sugar, milk, butter, vanilla, almond, and egg.  Gradually add the flour mixture and mix until well combined.  Divide the dough in half.  Add green food coloring to one half and blue to the other.  It takes a few minutes to get the color evenly distributed and I found it best to do it with my hands.
Now, combine a bit of green dough with a bit of blue dough and roll it just like you would a normal cookie to form a 1 inch ball.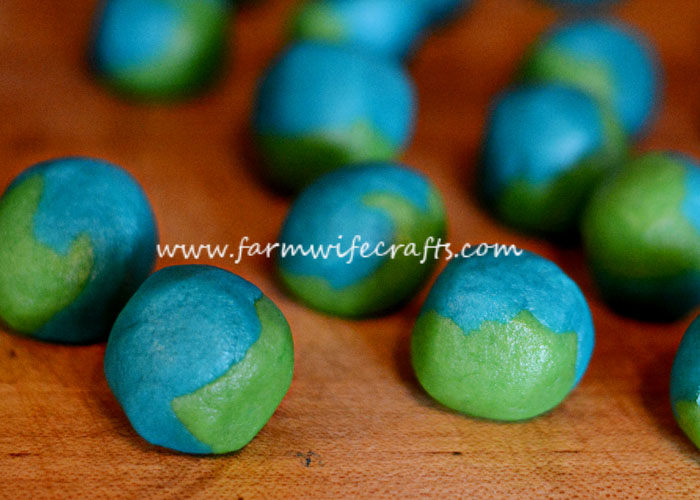 Place on a greased cookie sheet and flatten slightly.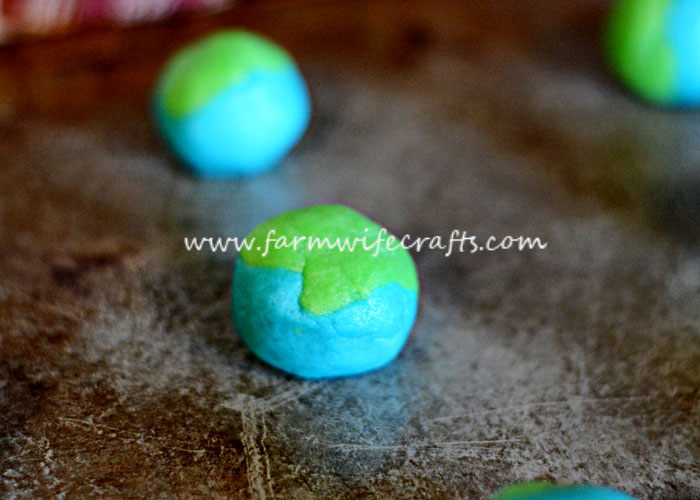 Bake for 7-8 minutes in a 350 degree oven and remove to waxed paper covered counter tops.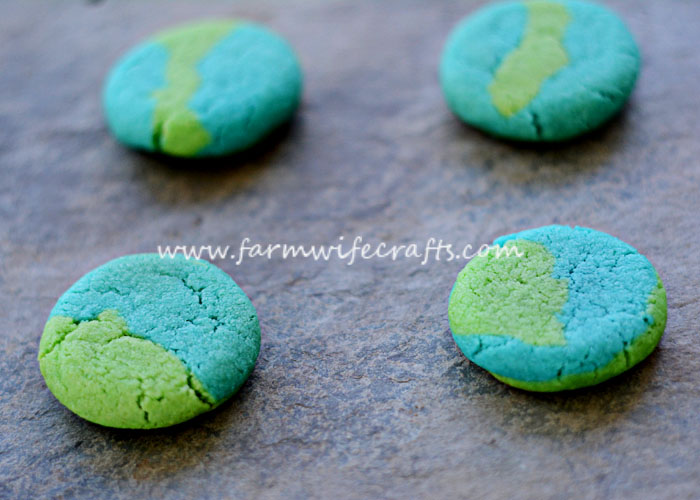 Such a fun surprise for an after school snack or even a lunch box treat on Earth Day!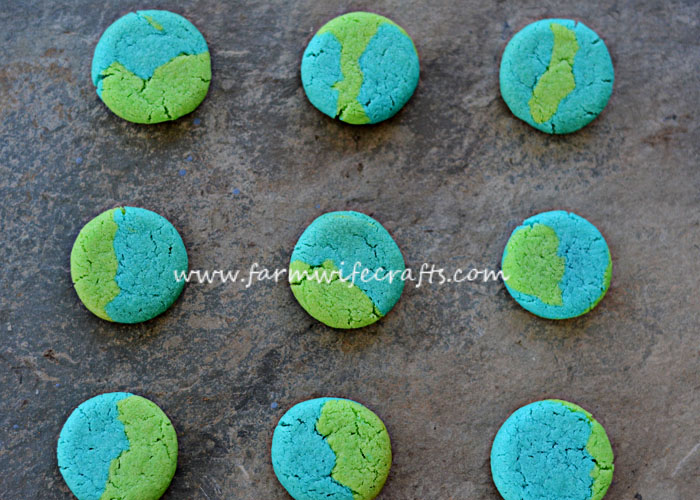 Remember to make every day Earth Day!
Earth Day Cookies
Ingredients
1

Cup

sugar

1

Cup

softened butter

1/2

Cup

milk

1

teaspoon

vanilla extract

1

teaspoon

almond extract

1

egg

3 1/2

Cups

all-purpose flour

1

teaspoon

baking powder

1/4

teaspoon

salt

green and blue food coloring
Instructions
Using a stand mixer, combine the sugar, butter, milk, vanilla extract, almond extract, and egg.

In a small bowl, combine the flour, baking powder, and salt. Gradually add to the mixture.

Divide dough in half and color one bowl blue and the other bowl green. Knead with your hands if needed.

Cover and refrigerate for about an hour.

Preheat oven to 350 degrees.

Combine a piece of the green dough and a piece of the blue dough together to form a one-inch ball.

Place on greased cookie sheet and flatten into a cookie shape.

Bake for 7-8 minutes.

Remove to waxed paper to cool.