When I know I have a busy schedule coming up, I usually make sure BBQ pulled pork is on the menu.  I can toss a pork roast in the crockpot in the morning, let it cook all day, come home shred it, and add the BBQ about an hour before supper time.  The recipe for Crockpot Cola BBQ Pulled Pork is perfect for busy nights.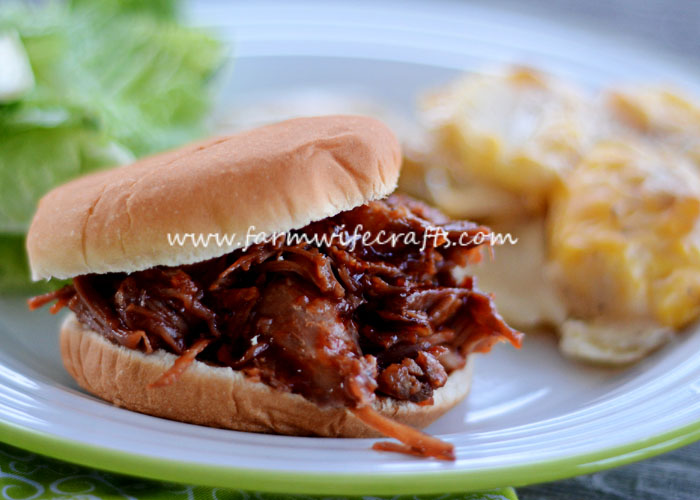 Spring will be here soon, thank goodness!  With it comes warmer weather and busier schedules including planting time.  I deliver meals to the fields to the guys and a ham sandwich can get old really quick.  Thanks to Gooseberry Patch's cookbook, Busy Day Slow Cooking, this will be a perfect addition to my planting menu.
I always say that if I can meal plan all year like I plan during planting and harvest, it would be so much easier on me.  When I take something to the fields, I try to make it be something that I can toss in the crockpot to heat up later because I never know when Brad will walk through the doors for supper.  It may be 7:00 or it may be 11:00.  Who knows!  I take lunch to the field about every day when they are planting, unless I have something else going on, then I pack it, but I'm usually pretty busy in the evenings doing the mom thing, so he just eats when he gets in.  Plus, they don't always like to stop and eat supper.  They get on a roll you know and don't want to stop:).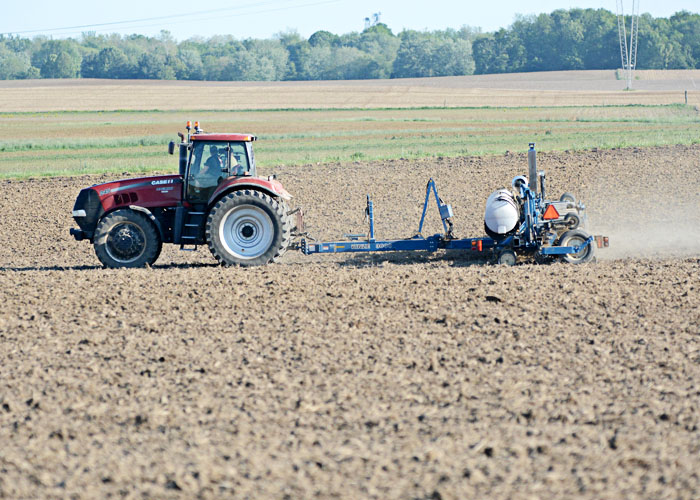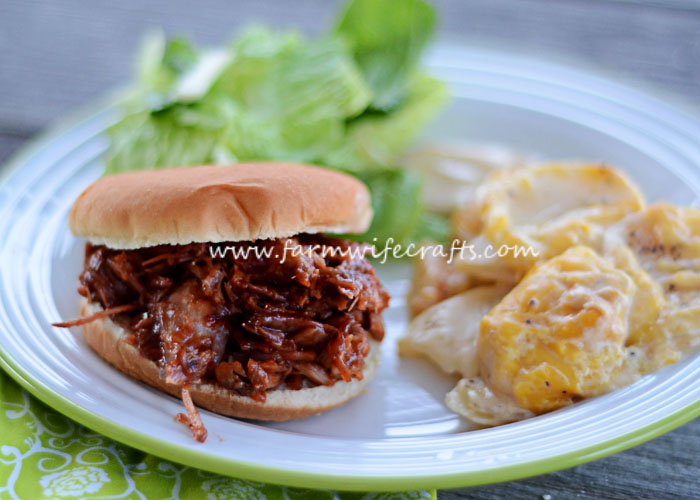 Crockpot Cola BBQ Pulled Pork
All you have to do is add the diced onion to the bottom of the crockpot.  Season the roast with salt and pepper then place on top of the onion.  Pour the cola over the roast.  It's best to use regular cola and not diet, but it's up to you.  Cook on low for 6-8 hours.  Remove the roast from the crockpot and discard the juices and onion.  Return the roast to the crockpot and shred.  Add the BBQ sauce and mix well.  Warm until heated through and serve on buns.  I served the Cola BBQ Pulled Pork with a green salad and crockpot scalloped potatoes.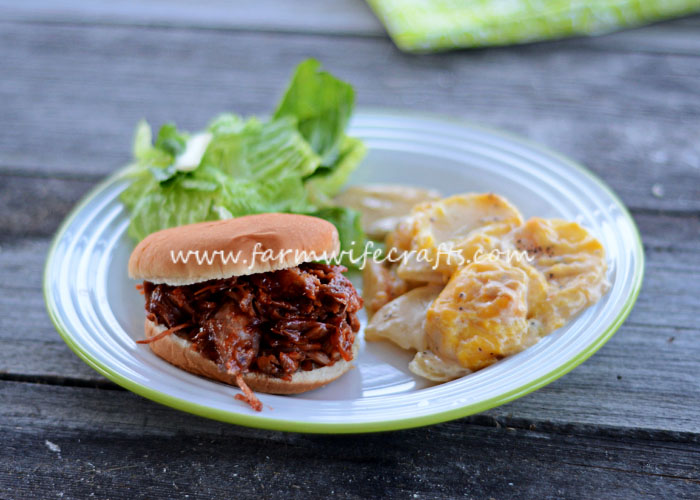 The nice people at Gooseberry Patch did give me this cookbook to review, but all the opinions and photos are mine.
Crockpot Cola BBQ Pulled Pork
Ingredients
1/2

Cup

onion

diced

3

pound

pork roast

1/4

teaspoon

salt

1/4

teaspoon

pepper

12

ounce

can cola

1

Cup

favorite BBQ sauce

sandwich buns

split
Instructions
Spread onion in a slow cooker. Season pork roast with salt and pepper. Place on top of onion. Pour cola over roast.

Cover and cook on low setting for 6 to 8 hours, until very tender.

Remove roast from slow cooker; discard cooking juices and onion.

Return roast to slow cooker; shred with 2 forks. Add BBQ sauce and mix well.

Serve pork mixture on buns.