Looking for a simple, traditional Christmas cookie?  These Peanut Butter Kisses may be just the recipe you are looking for.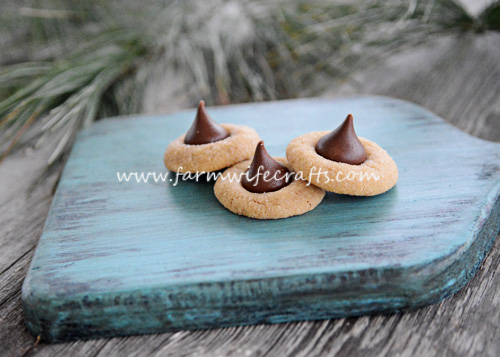 Peanut Butter kisses was one of the four cookies we made at our annual Cookie Day the Saturday after Thanksgiving.  Growing up, I can remember eating these, but I had never actually made them until I started attending Cookie Day.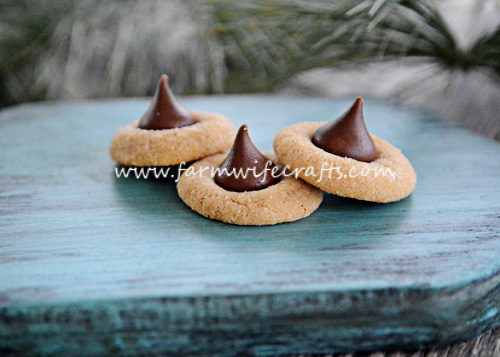 I don't really consider these to only be a Christmas cookie.  You can make them anytime of the year because is there any other better combination than chocolate and peanut butter?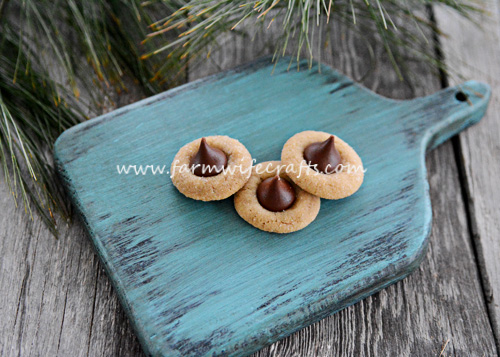 Peanut Butter Kisses
Out of all the cookies we make on Cookie Day these Peanut Butter Kisses are probably my favorite.  But then, I love anything peanut butter!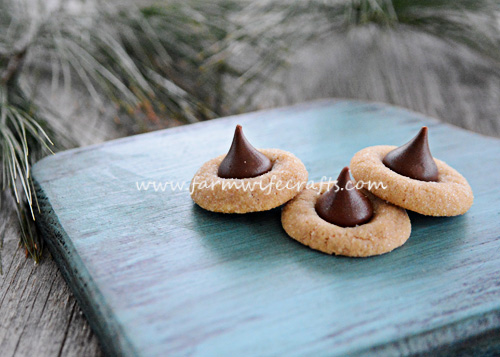 Aside from the kisses, you probably already have all the ingredients in your pantry to make these for your next get together, or just because.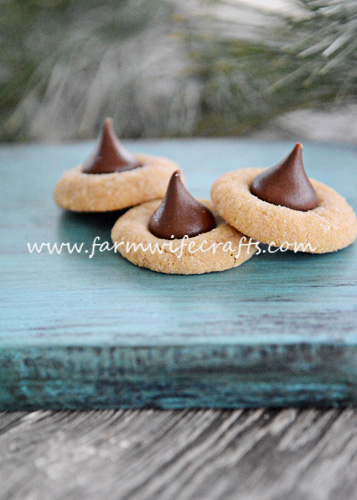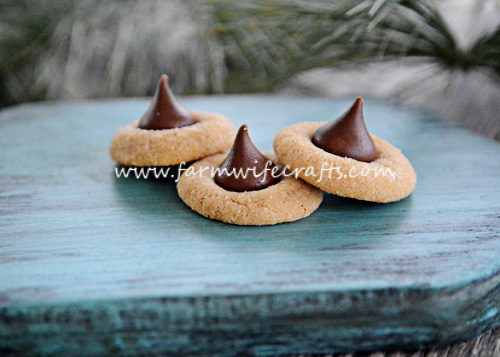 What You Will Need
1¾ Cups flour
1 teaspoon baking soda
½ teaspoon salt
½ Cup shortening
½ Cup peanut butter
½ Cup sugar
½ Cup brown sugar
1 egg
1 teaspoon vanilla
Hershey's kisses
What You Do
Combine flour, baking soda, and salt together in a small bowl.
Cream together shortening, peanut butter, sugar, brown sugar, egg, and vanilla. Add in flour mixture. Mix until well combined.
Chill in refrigerator.
Roll into 1 inch balls, then into sugar.
Bake for 7-8 minutes at 350 degrees.
Remove from oven and add kisses. Bake for an additional 1.5-2 minutes. Cool on waxed paper lined counter top.